Your guide to additional borrowing on your mortgage
Looking to make home improvements or even fund a new car? You might consider borrowing more on your mortgage. MoneySuperMarket's guide covers how additional borrowing on mortgage works, so you can decide if it's the right choice for you.
What is additional borrowing?
Additional borrowing means that when you remortgage, you borrow more money and therefore increase the overall size of your mortgage. You can then use these extra funds to pay, for example, for home improvements or school fees.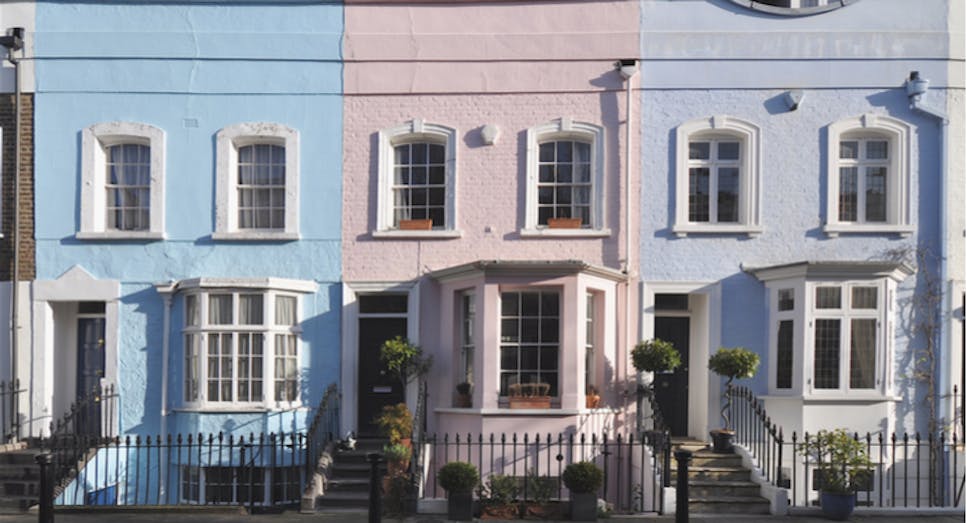 How do I get additional borrowing on mortgage?
There are a number of options for borrowing more on your mortgage:
Further advance
A further advance means borrowing more money from your existing mortgage lender. Taking out a further advance is often used towards home improvements or for a deposit towards a second property purchase.

When applying for a further advance, your mortgage lender will talk through your budget and assess your income and outgoings (e.g. debt repayments, living costs, etc.). This way, they can make sure you can keep up with your repayments.

It's important to note that the extra money you take out will be linked to your property. Bear in mind, though, that you could lose your house if you aren't able to keep up with your mortgage repayments.
What are the pros and cons of a further advance?
As with everything, a further advance has its very own set of advantages and disadvantages. Here are some of the features you may want to take into consideration:
Pros
Quick process – the application process of a further advance is both quick and straightforward. In fact, you can often expect it to be approved within a week or so

Affordable interest rates – as opposed to credit cards and personal loans, a further advance generally has lower, more affordable interest rates
Cons
A further advance could affect your possibility to remortgage in the future

You'll be putting your property at risk if you're not able to keep up with repayments

If the term on your further advance is longer than your existing mortgage, it can negatively impact your flexibility
Remortgage
Remortgaging is when you switch your mortgage debt to a new mortgage deal, either with your existing lender or a new lender. When you remortgage, you can also borrow more money at the same time by increasing your mortgage loan.

When you remortgage through MoneySuperMarket, you'll be asked if you'd like any additional borrowing. If you are looking to borrow more, we'll ask how much extra you want to borrow and what the money will be used for, such as home improvements, debt consolidation, or car purchases.

If your additional borrowing on mortgage is substantial (usually over £15,000), you may face more questions from lenders. But overall, a lender's decision on your application to borrow more will depend on their affordability assessment.
Second-charge mortgage
A second-charge mortgage is a type of secured loan which uses your property as collateral to borrow more money. You can use the equity you have in your home as security against taking out another loan. This means you'll need some equity (capital built up in your property) to apply for additional borrowing.

To work out how much capital you have in your home, you can deduct the amount you owe on your first mortgage from the value of your property. For example, if your home is worth £250,000 and your existing mortgage is for £100,000, your capital or equity is £150,000.

To take out a second-charge mortgage, you'll need to get permission from your existing mortgage lender. In fact, you'll have to prove to the second mortgage lender that you can afford to keep up with the repayments on both loans.
Is it a good idea to borrow more on your mortgage?
The pros and cons of borrowing more on your mortgage depend on your personal financial circumstances.
There are potential risks that come with additional borrowing because you'll be borrowing against your home. This means your home is at risk if you can't keep up with your repayments. With this in mind, it may be worth looking into alternatives to borrowing on your mortgage, such as taking out an unsecured loanunsecure instead.
If you choose to get a further advance on your mortgage, this may affect your ability to remortgage in the future. You may have to pay a fee to leave your old mortgage contract, which can take six to eight weeks to complete.

You'll need to make sure the value of your home has increased beyond the mortgage amount you initially borrowed (known as having equity in your property). If you're looking to borrow more on your mortgage, it's important that you can afford to keep up with repayments. If you struggle to meet your repayments, you run the risk of your home being repossessed by the lender.
What can I use the additional money for?
When you go through the remortgage journey with us, you'll be asked if you'd like any additional borrowing.
If you answer 'yes', we'll ask you how much you want to borrow and what you want the money for. You'll be asked to choose from the following:
Home improvements

School fees

Divorce settlement

Debt consolidation

Car purchase

Other property purchase

Other
If your additional borrowing requirements are substantial (i.e. more than £15,000), you may face greater scrutiny by lenders than if your borrowing requirements are smaller.
Am I eligible for additional borrowing on mortgage?
How eligible you are for additional borrowing on mortgage will depend on several factors, including:
The lender's affordability assessment: Lenders will look at your income, as well as how much you spend on bills and other regular payments

What the money is being used for: Using additional borrowing towards home improvements will usually be favoured by lenders, compared to using the money for a holiday or car. This is because home improvements should typically add value to your property, reducing the risks to the lender

Credit rating: Your credit history and credit score will tell lenders if you're a reliable borrower and if you've had payment problems in the past

If you stick with your existing lender: Your existing lender will already be familiar with your financial situation and know that you are a reliable borrower

The loan-to-value ratio of your mortgage: Your loan-to-value ratio (LTV) is what you owe on your home (the loans) as a percentage of what it's worth (the property value). The lower your LTV, the less risky you are to a lender. This is because you own more of your home
Do I need to prove what I plan to spend the money on?
Most lenders will want to know how you plan to spend your additional mortgage borrowing. In some cases, when you apply for additional borrowing on mortgage, you may be asked by the lender for proof of how you will spend the cash.

Sometimes, a lender will refuse the loan if the money is for specific things, such as funding a business.
How long will it take before I receive the money?
How long it takes to receive the money will depend on the lender. It may be best to ask your lender for an indication of how long it will take for approval, so you know what to expect. But in some cases, it can take as little as a week for your additional borrowing application to be accepted.
Can I take out additional borrowing on mortgage to pay off any debts?
Yes, you can. As mentioned, lenders are usually ready to approve additional borrowing on a mortgage to help you consolidate your debts. In fact, they often see it as a way to limit the risk that you will fall behind on your mortgage.

Bear in mind, though, that before they approve your application, lenders will want to make sure that you will be able to afford the additional cost of your loan repayments.
What are the alternatives to additional borrowing on my mortgage?
Before you ask for additional funds, it's worth considering whether there are other and better-suited ways to borrow the money you need.
Keep in mind that borrowing more on your mortgage can work out to be far more expensive than alternatives, such as using a credit cardor taking out a personal loan. This is because you're borrowing over a much longer period with a mortgage.
We've used our loan calculator to highlight some examples below:
Borrowing £5,000 at an interest rate of 3% taken over 20 years would cost you £1,630.88 in interest payments (that's just on the extra borrowing)

Yet borrowing £5,000 at an interest rate of 3% over three years (perhaps through a personal loan) would cost you £231.41 in interest payments

Even borrowing £5,000 at an interest rate of 6% over three years would save you money, as you'd pay just £463 in interest payments.
So think about this carefully before making your application.
Your home may be repossessed if you do not keep up repayments on your mortgage.
Compare mortgages
Comparing mortgages is quick and simple with MoneySuperMarket. All you need to do is enter some details about how much you need to borrow and over what period of time. You'll also be asked to include the value of your property and whether you'll repay interest only or both interest and capital.

You can also compare mortgages by their initial interest rate and monthly cost, the annual interest rate, the type of interest rate you'll be on, and whether there are any product fees included. This will give you a list of quotes, so you'll be able to choose a deal from a selection tailored specifically to your LTV.

The comparison tool won't take into account your financial situation or your credit history. This means your monthly repayments and deal rates could change when you go to a lender to apply for a mortgage in principle and a mortgage offer.