A guide to mortgage offers
Getting a mortgage offer is a big step on the way to buying a home. Here's everything you need to know about the mortgage offer process
What is a mortgage offer?
A mortgage offer is confirmation that your application for a mortgage has been checked and approved. You only get a mortgage offer letter once you've completed the mortgage application process and provided your lender with all the necessary information about your finances and the property you want to buy. Once you have your mortgage offer, it's usually valid for three to six months.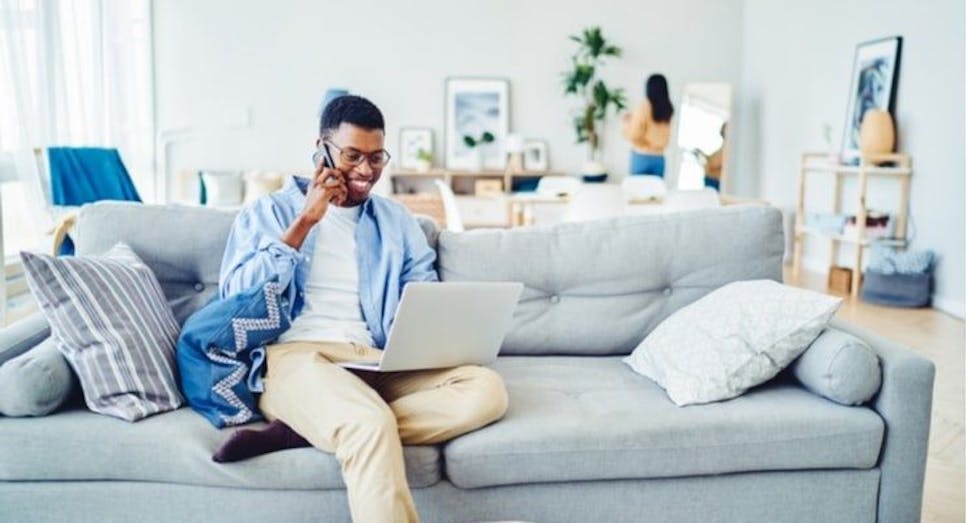 How do you get a mortgage offer?
Once you've found the property you want to buy you'll have to go through a few steps to get the mortgage offer in place...
Prepare documents for your application You'll need to provide proof of identity and income to show that you can afford the mortgage repayments. This may mean up to six months of bank statements.

Consider a mortgage in principleA mortgage in principle is a written estimate from a lender of how much you might be able to borrow. It can be useful to show a vendor (the homeseller) that you're serious about making an offer.

Find the right mortgage You can find the right mortgage by comparing deals from leading mortgage providers with MoneySuperMarket.

Get a valuation report A valuation report shows that the property is worth what you're proposing to pay for it, so the mortgage lender can be confident to proceed with the loan.

Get a mortgage offer Most banks will issue a mortgage offer within a few days of receiving your property valuation report – as long as they have all the other necessary information. It can take around five days to receive the report, so the time between valuation and mortgage offer is typically one week.
If you need more information, our guide on tips when looking for your first home should be able to help.
What's the difference between a mortgage offer and a mortgage in principle?
Prior to finding your new home and applying for a formal mortgage offer, you can also ask for a 'mortgage in principle'. Usually valid for between 30 and 90 days, this can be approved much more quickly and gives you an idea of how much the lender would be prepared to let you borrow – based on your financial situation. It also shows estate agents and sellers you are serious about buying.
A mortgage in principle is the amount the lender is prepared to lend to you based solely on your financial circumstances so it can help you find properties in your price range. Remember though, that a mortgage offer 'in principle' is not a guarantee you'll be offered a mortgage at that level. Only when you have your formal mortgage offer will you know that the mortgage deal is set in stone.
Can I get a mortgage offer without knowing what property I want to buy?
Whether you're a first-time buyer or a home mover, you can't get a formal mortgage offer until you find the property you want to buy. That's because to make a confirmed mortgage offer, mortgage lenders need to check the value of the house or flat they're lending against – as well as your finances and credit record. However, as discussed above you can get a 'mortgage in principle', also known as an 'agreement in principle', or sometimes a 'decision in principle'.
If you're remortgaging, you'll still need a mortgage offer from the new lender. This may take less time; if you're lucky, you could have an offer on the table within two weeks. But the lender will require the same information about your finances and your home.
How long is a mortgage offer valid for?
All mortgage offers last for a fixed time. In most cases this is three months, although it can be up to six months. The clock usually starts once the offer is issued, but some lenders count the days from when you first apply. Others will specify a date by which you must complete on the purchase, so make sure you find out how long your mortgage offer is valid for before signing.
If you're buying a new-build property, you may be able to get a mortgage offer extension of between three and six months. Banks and building societies may also give mortgage offer extensions to buyers affected by events outside their control.
What happens after a mortgage offer is issued?
Accept (or reject) the offer. If you're happy with your mortgage offer, the first step is to accept and sign it (this can often be done online). If you're not happy with the offer then you can search for a different deal.

Exchange contracts. Once signed, your solicitor or conveyancer will start the final phase of your purchase, which involves agreeing a date to 'exchange contracts' with the seller. If you're buying in England, Wales or Northern Ireland, this is when you legally commit to buying the property. It's known as a 'missive' in Scotland – where after you've exchanged the binding contract neither you nor the seller can back out without having to pay a compensation fee. If anything has changed since you applied for your mortgage offer, it's vital to let your lender know before exchanging in case it means your mortgage offer is no longer valid. To complete and get the keys, you'll also need cash available to cover any deposit, your solicitor's fees, plus additional costs such as stamp duty.

Complete the purchase. The time it takes to go from mortgage offer to completion could be anything from five working days to several months or more. It can depend on factors such as whether your purchase is part of a property chain, for example.
Can I extend my mortgage offer?
Mortgage offers are designed to expire after a set time, but you may be able to extend your mortgage offer in certain circumstances. Speak to your potential lender in advance if you think you'll need to extend your mortgage offer.
If you're buying a new-build property, you may also be allowed to extend your mortgage offer by up to six months if construction is delayed.
Can a mortgage offer be withdrawn?
Your mortgage lender can choose to withdraw your mortgage offer if your circumstances change once the offer is made. Changes that could result in a mortgage offer being withdrawn include:
You losing your job

You becoming unable to work due to ill health

The property losing value
However, it's rare for a mortgage lender to reassess your finances after making the final checks and issuing your mortgage offer. If you're worried about your mortgage offer being withdrawn, you could consider completing on your purchase as soon as possible after exchanging contracts – that way you reduce the risk of being contractually obliged to buy a house with no way of paying for it.
However, if your circumstances do change and you're worried about being able to afford your mortgage repayments, calling off the purchase before exchanging contracts is likely to be a more sensible move.
How long does it take to complete after a mortgage offer?
You'll typically complete the purchase of your new home within one or two weeks of exchanging contracts with the seller. You could do it in less, but most mortgage lenders need five working days to release the funds. Completing your house purchase may also take longer if:
You're renting a property and can only give notice once you've exchanged

You don't have immediate access to the money you need to pay the deposit or fees such as Stamp Duty

The seller's onward purchase falls through
Ways to help ensure you complete as quickly as possible include ensuring any cash you need is held in easy-access accounts and giving notice on your rental accommodation before exchanging (although you'll need somewhere to live if the purchase falls through). Keep in regular contact with your solicitor or conveyancer to ensure things progress smoothly.
Other useful guides
We have a range of guides that can help you in the home buying and mortgage process. These include:
Mortgage eligibility guide How much deposit do I need to buy a property? How to work out the value of a property online
Compare mortgages with MoneySuperMarket
Whether you're looking to buy your first home, move home or remortgage to a better home loan, MoneySuperMarket can help you find a deal to suit you. We compare mortgages from more than 90 lenders, covering the whole market.
Tell us whether you're looking to buy or remortgage, and whether you'll use the property to live in or rent out to tenants.

Give us an estimate of the property value, your deposit and the length of your desired deal term.

We'll sift through offers from our leading panel of providers so you can see the range on offer and make an informed choice.