Do I need a mortgage broker or a lender?
You can take out a mortgage through a mortgage broker or directly from a bank or building society. Either way, the aim is to find the cheapest mortgage for your needs
Mortgage brokers can often save you time and money by searching the market for the best mortgage – including some deals you won't see advertised by mortgage lenders.
However, some mortgage deals are only available direct from a bank or building society, not through a mortgage broker.
Here, we explain what mortgage brokers do, and highlight the pros and cons of engaging a broker rather than approaching an individual mortgage lender.
What does a mortgage broker do?
A mortgage broker is a financial adviser who specialises in mortgages. When you contact a mortgage broker, you'll be asked about your financial situation, the property you want to buy (or remortgage), and the type of mortgage you want. The mortgage broker will then use this information to find mortgage deals that suit your needs.
Using a mortgage broker can speed up, and remove some of the stress involved in the house-buying process. As mortgage brokers have access to special deals, they may also be able to get you a cheaper mortgage than you can find yourself. Some will even tell you about better mortgages you can only get direct.
Importantly, brokers also manage your application all the way through to completion. They sort out all the paperwork, and hold your hand throughout the process. Part of the point of paying for a broker is outsourcing the hassle of house-buying – especially for busy people with a lot going on elsewhere in their lives.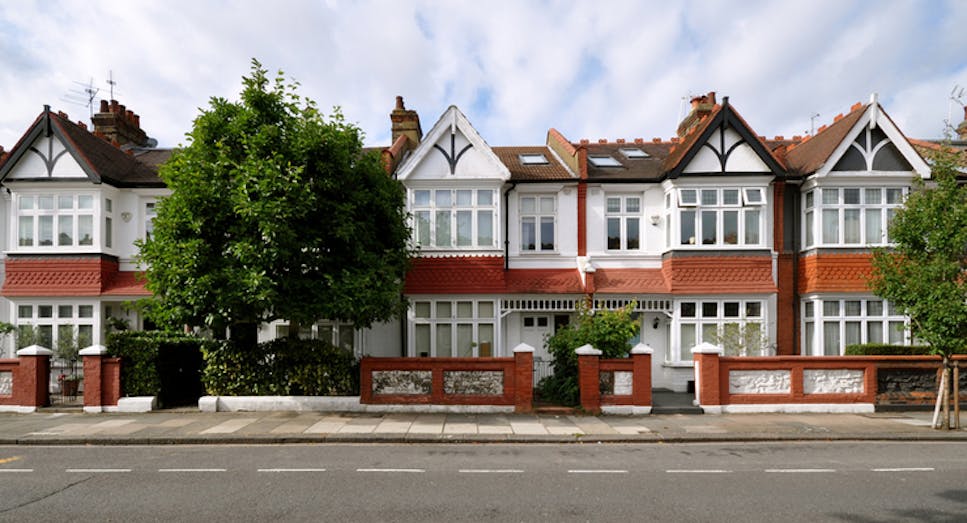 What does a mortgage lender do?
A mortgage lender is a bank or building society that offers mortgages – loans for buying a home. It can only offer you a mortgage once it's satisfied you can afford to repay the loan, which is why applying for a mortgage involves checks on your income and your credit score. The mortgage lender also sets the terms of your mortgage, including the interest rate you pay and the size of your monthly repayments.
Many lenders have a range of mortgages designed to appeal to different borrowers. These could include fixed-rate mortgages, tracker mortgages, and offset mortgages. Some of these deals are only available through mortgage brokers; others are only available direct. But a lender will only ever tell you about its own mortgage range.
Do I have to pay a mortgage broker?
Some mortgage brokers charge you a fee for their services. Others – including those offered by MoneySuperMarket – charge you nothing, and make their money by claiming a commission from mortgage lenders. You may even be given the choice of paying a fee or allowing the broker to earn commission on the deal. Either way, make sure the broker is properly qualified before going ahead.
Among fee-charging brokers, the cost varies from firm to firm. But most companies charge between 0.3% and 1% of the amount you need to borrow. So say you want a £150,000 mortgage, your mortgage broker fee will probably be between £450 and £1,500.
If you're paying a fee, you need to include this in the overall cost of the mortgage when comparing it with other deals. Check also that it's only payable if you choose to take out a mortgage – and complete your home purchase or remortgage – with the firm.
Fee-free mortgage brokers usually receive commission, also known as a procuration fee, of around 0.35% of the amount borrowed from the lender offering the mortgage. So on a £150,000 mortgage, the broker would receive £525. Again, it's a good idea to check how much they will receive by looking at your Key Facts document. You want the broker to find the cheapest deal for you, regardless of the commission rate.
Should I use a mortgage broker?
Using a mortgage broker to take out a mortgage can be quicker and easier than comparing deals and applying for a mortgage directly with a mortgage lender. This is particularly true if your financial situation means you risk being turned down for a mortgage by certain lenders. In some cases, a mortgage broker can also find you a cheaper deal – even if you have to pay a fee.
However, it's always worth comparing the deals a mortgage broker finds with those you can get yourself, especially as some lenders only make their best deals available to direct customers.
Compare mortgages
It's easy to find and compare mortgages from a range of lenders using MoneySuperMarket's mortgage comparison tool. Once you've got an idea of the deals available, you can then approach a mortgage broker to see if he or she can beat the mortgage rates you can find online.