What to do if you're struggling to afford your loan repayments
If you're falling behind with your debt repayments, there is help available to get you back on your feet. Our guide explains more.
What should I do if I can't afford my loan payments?
Sudden changes, such as losing your job or going through a family crisis, can leave you unable to meet your financial commitments. But whatever the reason you're experiencing loan repayment difficulty, there are steps you can take to manage your debts: 
Contact your lender 
Contact your provider if you're struggling with your loan. Lenders are likely to appreciate you getting in touch before you start missing repayments. Even if you're already behind on your payments, making contact can mean fewer charges and less stress – and your bank will offer advice about dealing with the problem. For example, it could offer to restructure your debt to make it more affordable or give you a short repayment holiday (reduced payments or a deferred payment loan) if this sort of temporary measure is likely to help. 
Seek free debt advice 
If you're unable to come to a satisfactory arrangement with your loan provider, a debt adviser can help you plan a clear way forward and support you to negotiate an affordable monthly payment that is divided between your creditors. Charities such as StepChange, National Debtline, and Citizens Advice are there to offer free, non-judgemental advice and support for those struggling with debt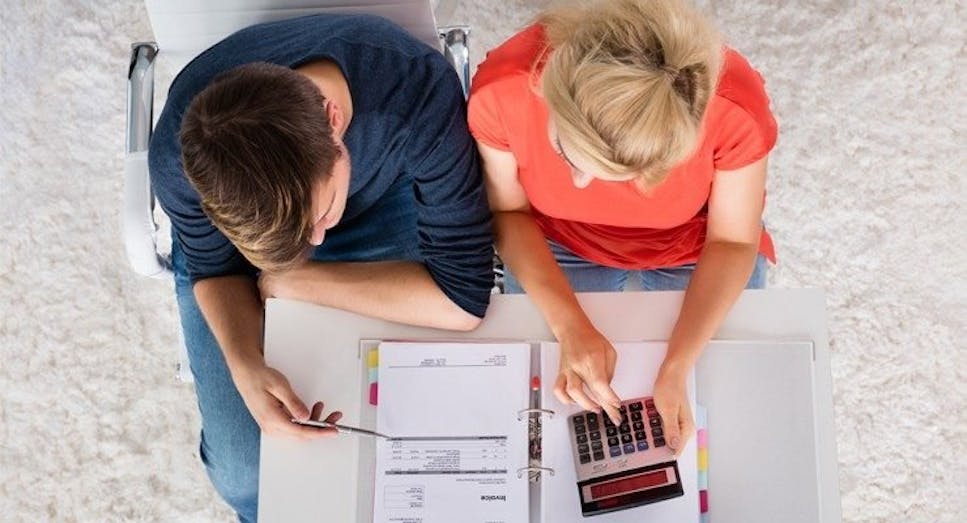 What happens if I miss a loan repayment?
If you realise you're going to miss a loan payment, contact your lender first. If you let them know you're struggling, lenders will usually offer options to help – and they may not charge a late or missed payment fee.
When you miss a loan repayment date, you'll usually get a letter from the loan provider warning you the payment needs to be made – and informing you of any late payment fees or interest charges. Missed payment fees for loans can typically be up to £25 but check the terms of your contract. The missed payment will also be noted on your credit report, which could harm your credit rating, making it harder to take out a loan or credit card in the future. 
If you've taken out a payday loan, the lender might offer you an extension known as a deferral or rollover, or even a further loan. They can only offer you a maximum of two rollovers and must give you an information sheet with each offer along with details of free debt advice providers. While this might seem a viable short-term option, you can end up owing more money in the long-term if you roll over your debt.
If you miss several loan repayments – usually three to six months' worth – you'll get a default notice. You may also face the following if you don't take any action: 
The lender threatening to repossess your home or vehicle if it's a secured loan

The debt being passed to a debt collection agency 

Court action against you 

A much larger negative mark on your credit report 

Having to file for bankruptcy or agree to an IVA
That's why it's important to contact your lenders early and explain the situation. It is also important to get free and independent debt advice as soon as possible. 
Can I freeze my payments?
You can contact your lender to request to freeze payments or freeze interest on your repayments.  
Freezing payments or payment holidays 
This offers a break in payments where you won't have to pay your lender anything for a fixed period, for example, three months. However, interest may accrue during this time, so when repayments resume you may owe more. You may also need to cover the cost of the delayed payments within your existing loan term, which would mean the monthly amount could also rise.
Freezing interest on payments 
Here, the lender agrees to freeze the interest you owe for a fixed period. You continue to pay off what you owe, so will end up paying less overall. 
It is down to the individual lender to decide whether they will approve a request for a payment freeze and for how long. Under the FCA's guidelines, lenders must consider freezing interest when customers are in financial difficulty.
Lenders are more likely to look favourably on requests if you provide them with a detailed monthly budget showing your income and outgoings, which highlights your financial stress. Anyone struggling with mental or physical health issues should also flag this as lenders may have specific policies in place.
If you're not comfortable approaching your lender, charities including Citizens Advice and StepChange can help you with a debt management plan where they'll ask your creditors to freeze interest and charges for you. Bear in mind if you enter a debt management plan and it means you'll pay back less overall then this will show on your credit report for six years. 
Impact on your credit score 
If your lender freezes the interest on your loan this shouldn't affect your credit score. But if the interest and charges have already been frozen because the account has defaulted and been passed to a debt collection agency, it will affect your credit score. A default for missed payments will stay on your credit file for six years and can affect your ability to borrow.   
Can I reduce my loan repayments?
You should speak to your loan provider to find out whether it might be possible. If you are in financial difficulty, lenders have a duty to offer options to help.
You might be able to reduce your monthly loan repayments to make them more manageable by extending the term of your loan, however, you're also likely to pay more overall. Our loans calculator can help you work out how much you'll end up paying depending on the interest rate and term of the loan. 
Can I cancel my loan repayments?
If you have money in your bank but need it to pay priority bills, such as your mortgage or rent, you can stop a loan repayment by cancelling your standing order, direct debit, or continuous payment authority (CPA), a type of recurring payment.
Under the Payment Services Regulations, you have the right to withdraw your permission for a payment directly with your bank – you do not need to approach the company first.
However, cancelling personal loan repayments does not come without consequences. You will still owe the money, you're likely to incur additional interest and late payment fees and your credit rating will be negatively affected.
If you miss more than a few months repayments, you will default on the loan and risk court action or intervention by a debt collection agency. If the loan is secured, you also risk losing the valuable asset you put up as security. such as your home or your car.
Should I consider a debt consolidation loan?
A debt consolidation loan allows you to combine your existing debts into one pot. You calculate your total debts, take out a new loan and use this to pay them off.  
The advantage of a consolidation loan is that it can make monthly repayments more affordable (often with a lower interest rate and a longer loan term) and more straightforward as you only have one amount to consider each month.  
If you're considering this option, be confident that you'll use the new loan to pay off what you owe, and it will put you in a better financial position. 
How to work out a budget for repaying a loan?
Drawing up – and sticking to – a budget is a great way to get your finances back on track when you're experiencing loan repayment difficulty. It will also help you work out how much you can afford to pay towards loan repayments each month without running up more debts.
To create a household budget you should: 
Calculate how much is coming in each month, include salaries, benefits, and any other sources of income. 

List your outgoings, everything from your mortgage or rent to your grocery shopping. 

Work out where you can cut back, for example on non-essential spending such as eating out. 
Banks, especially some of the newer challenger banks, are increasingly coming up with ways to help you budget better. Smart apps will show you where you're spending and where you can save. 
Where can I get free debt advice?
Several charities offer free advice for people struggling with debt. These include: 
You can also get face-to-face debt advice from local charities, such as Citizens Advice, or you can use the Money Advice Service's debt advice locator to find help for loan repayment difficulty in your area. Just remember to check the service is free before you start. 
Can I make a complaint about my lender?
If you think you're being treated unfairly by a lender, send them a written complaint. 
If you do not receive a satisfactory response within eight weeks, escalate your complaint to the free-to-use and independent Financial Ombudsman Service, which settles disputes between lenders and consumers. 
Other helpful guides
We have a range of useful guides you can read to understand more about loans: