Getting a loan with little or no income
You may be able to get a loan even if you're out of work. Our guide explains all you need to know and the potential pitfalls
If you've been made redundant, are in between jobs or finding it hard to get a job, you need to think carefully about whether or not taking out a loan is a good idea. 
It's likely to be very difficult to be accepted for a loan if you have no regular income - even if your credit score is good.  
But that doesn't mean it is impossible. If you need a loan - and if you're confident you can afford the monthly repayments - there could be options, although they're likely to be limited. 
Borrowing can fill a financial gap or tide you over – particularly in an emergency. But it should be thought through carefully as you could risk falling into long-term debt and damaging your credit rating if you're not able to repay. 
Here we look at whether you can get a loan, the different types of borrowing available and what the terms will be like. 
Can I get a loan when I'm unemployed  
You might still be able to get a loan when you're not working, but it is likely to be a lot more difficult than if you were working. Some lenders, such as high street banks, won't lend to anyone who is not employed. This is because lenders will have concerns that you won't have enough income to repay the debt. If you do search for a loan and you're eligible your choices are likely to be more limited. 
That said, it's not impossible to borrow when you're unemployed. You may be able to get a loan, particularly if you have some savings or an asset, such as your home, you're on a pension or are in receipt of regular State benefits and you have a good credit rating. However, the loan you might get is likely to be smaller than those on offer to people in work and you're likely to be offered much higher interest rates.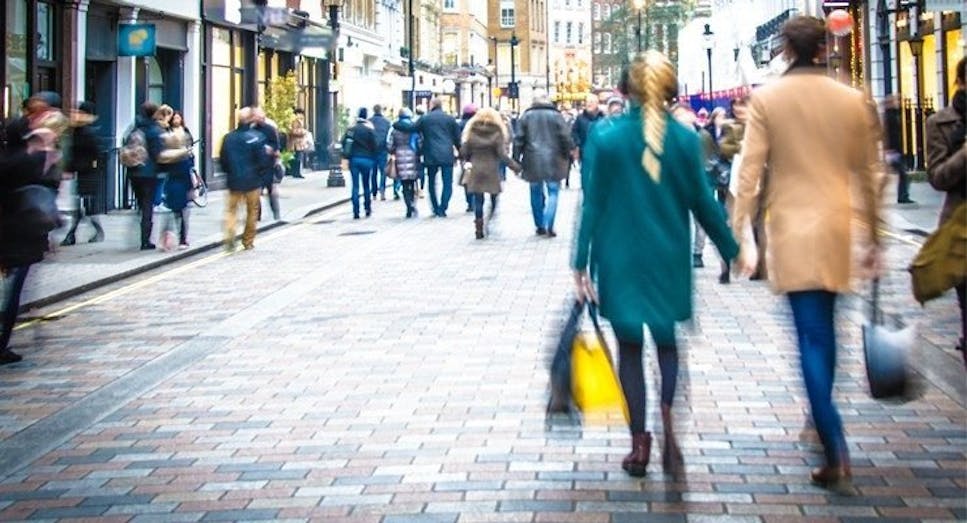 Can I get a loan when I'm claiming benefits? 
You might be able to get a loan while claiming benefits. However, it's unlikely you'll be accepted by a high street bank because they might think it'll be harder for you to pay back the loan. While on benefits you may also be eligible for a budgeting loan, depending on your circumstances. These are government loans available for people on certain benefits. 
There are also some specialist lenders (those who can focus on lending to those with poor credit for example) who will consider certain types of benefits as regular income. 
Benefits which might be considered as regular income: 
Universal Credit 

Industrial Injuries Disablement Benefit 

Incapacity Benefit 

Child Tax Credit 

Child Benefit 

Personal Independence Payment 

Employment and Support Allowance (formerly Severe Disablement Allowance or Incapacity Benefit) 

Fostering Allowance 

Disability Living Allowance (Personal Independence Payment) 
Which benefits won't count towards my income: 
Benefits which will be considered as regular income will vary across lenders. However, these are the benefits usually not seen as income: 
Job Seekers' Allowance 

Housing Benefit 

Pension Credits 

Income Support 
If you receive any of the above benefits, this does not mean you won't be approved for a loan but you might find it harder if you are also not employed.  
What type of loan can I get when I'm unemployed?  
Being unemployed won't disqualify you from taking out a loan. However, you need to be aware you will most likely face higher interest rates which make getting a loan very costly. You should be confident that you'll be able to pay back the loan, because failure to do so can see you spiralling into deeper debt.  
Our loans calculator is a useful tool for working out how much a loan will cost. 
If you're unemployed you may qualify for certain types of loans – but be aware that some, such as payday loans. will not be a good option if your finances are already stretched.   
Specialist loans for bad credit: some lender focus on this market and can offer deals for those on benefits and who may have a poor credit score. Expect the amount you can borrow is likely to be low and interest rates will be relatively high  

Secured loans: These are less risky for lenders because you must put a valuable possession up as security, such as your house or car. While it may help you to secure a loan be aware your asset, which could be your home, will be repossessed if you can't meet your repayments 

High-interest personal loans: Some lenders will accept people on benefits for personal unsecured loans. However, as their perceived risk is greater, the interest rate will be higher than average  

Guarantor loans: A guarantor loan is similar to a personal loan, but in this case, you ask a close friend or family member to formally guarantee to the lender that they will repay the loan on your behalf if you default. Both you and your guarantor are legally liable for the loan 

Payday loans: As an unemployed person, it's sensible to steer clear of payday loans. These loans generally have high interest rates, short repayment terms, and impose hefty penalties if you fail to pay  

Doorstep loans: Sometimes called 'home credit', these are small loans where the lender will visit you at home to collect the money. These loans usually last for a few months and typically you can borrow amounts under £1,000. However, like payday loans, this type of borrowing should be avoided as interest rates can be as high as 1,500% APR 

Buy Now Pay Later: Although not technically a 'loan', Buy Now Pay Later is a form of credit which allows you to buy goods but pay for them later. This payment option could be considered if you're unemployed as it gives you breathing space in between payments. However, failure to keep up with payments can result in hefty fees  
What are the advantages of getting a loan if I'm not working? 
There are possible upsides to taking out a loan when you're unemployed:  
Fast access to cash: Getting a loan will mean quicker access to funds compared to saving up – this could be useful in an emergency. But you should be confident you can afford the monthly repayments or you could end up in a worse financial situation 

Can help with budgeting: A loan will usually offer a fixed interest rate and fixed term (length of the loan), so this should help with budgeting. Unlike a bank overdraft or credit card, a loan won't offer an open line of credit so there's no temptation to borrow more  

Debt consolidation:A loan could be used to consolidate other expensive debts in one place -making your debts easier to keep track of and potentially cheaper (if you can find a lower loan rate than your current borrowing interest rates) 

Could boost credit score: Making loan repayments on time and in full could boost your credit rating – meaning lower cost borrowing in the future  
What are the disadvantages of getting a loan if I'm unemployed? 
Here are some of the downsides to taking out a loan when you're not working: 
High interest rates: You'll usually face higher interest rates on a loan if you're unemployed. This is because lenders see you as being at greater risk of default if you're on a low income or on benefits 

More debt: Taking out a loan will increase your debt burden. Think carefully about borrowing, particularly if you already have other debt commitments, such as credit cards, car loan or an overdraft  

Increased financial difficulty: If you get into financial difficulties and can't meet your loan repayments you're likely to be hit with penalty fees and even higher interest rates. It could also damage your credit rating. You could end up with unmanageable debts which could be highly stressful   
How long will it take me to receive the money if I am accepted? 
How long it will take to get your loan will depend on your loan provider and the type of loan you apply for.  
Different lenders have different procedures for paying out the proceeds of a loan. But generally, it should be in your account within a few days of your application being fully approved - if your application was straightforward. If there are any issues or further checks are required this is likely to take longer. 
What are my alternatives to a loan if I am unemployed? 
There may be alternatives to taking out a loan when unemployed, such as an authorised bank overdraft or credit card. But these should only be considered if the borrowing is affordable, and you won't get into persistent debt.  
It may be preferable to speak to family and friends if you need a small cash boost to help you through a tricky period. Alternatively, if you have time try to set aside small amounts each week to save towards what you need. 
If you have debt concerns and you're struggling to cope, it is advisable to seek help early from an independent and free debt help charity, such as Citizens Advice or National Debtline. 
Other useful guides  
We have a range of guides you can read to help you learn about loans: 
How to get a loan with a poor credit score 
What to do if you're struggling to afford your loan repayments 
Compare personal loans with MoneySuperMarket 
When you search and compare loans with us we'll show you your chances of being accepted before you apply.  
Be aware that if you have a low credit score or if you are currently unemployed and have no income, it may be difficult to be accepted for credit. The good news is searching with us won't affect your credit score in any way so you can see what might be available to you - and the possible interest rates - before making any decisions. 
We compare loans from leading providers. Just tell us a bit about yourself and what you want the loan for, then we'll filter the results – and if you're eligible for a loan we'll show you the best deals to suit your needs. 
 MoneySuperMarket is a credit broker – this means we'll show you products offered by lenders. You must be 18 or over and a UK resident.