Can you withdraw cash from a credit card?
Our guide to how a cash advance works, what counts as a cash advance and what it might cost you
What is a cash advance?
Most credit cards allow you to withdraw cash from a cash machine as you would with a debit card, up to a certain amount. This is known as a cash advance.
It's a fast way to get hold of cash when you need it. But it can be an expensive way to borrow as you'll usually start paying a high rate of interest as soon as you withdraw the money. This is likely to be the case even if you have a credit card with a special introductory rate of 0% interest on purchases or balance transfers. That's because the 0% rate won't apply to cash withdrawals.
Cash withdrawals are not the only transactions treated as cash advances by credit card providers either, so tread with caution. Other examples include paying certain bills and transferring cash to your current account.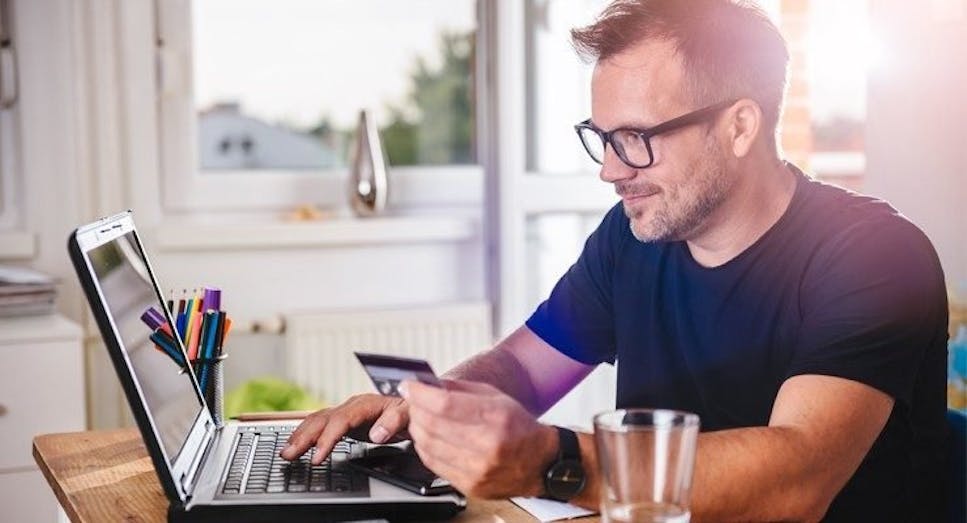 What transactions are considered cash advances?
Transactions that are not cash machine withdrawals but are treated as cash advances by most credit card providers include:
Making a mortgage payment

Paying a utility bill

Buying travel money and travellers' cheques

Buying gift vouchers

Transferring money from your credit card to a current account

Betting or gambling

Buying foreign currency

Making an electronic cash transfer (e.g: transferring money from your credit card to a current account)
How do cash advances work?
It's easy to get a cash advance; simply go to a cash machine and use your PIN to withdraw the amount you need or ask for cashback in a shop.
Using your credit card to pay a bill or buy foreign currency, for example, is also viewed as a cash advance by many credit card providers.
Be aware, cash advances come with costly charges, including an immediate transaction fee and interest charges that kick in the moment you get the money. This makes using a credit card for cash advances expensive even if you clear your credit card balance in full every month.
So, if you do withdraw cash on your credit card, try to clear your balance straightaway to reduce the interest you'll pay.
Is a cash advance on a credit card a good idea?
A cash advance can be handy if you need a short-term cash injection, for example because you have an unexpected bill to pay. However, taking out cash is typically more expensive than making purchases with your credit card because interest is charged every day until you pay off your balance
There is also likely to be an additional cash advance fee for using your credit card in an ATM, for example. This could be a fixed fee or a percentage of the amount you have withdrawn.
How much will I be able to withdraw from my credit card?
It's likely that the amount you can withdraw in cash will be lower than your overall credit limit, which you can use for purchases or a balance transfer.
For example, even if you have a £2,000 credit card limit, you may only be able to withdraw £1,200 in cash.
It's also worth noting that there may be a limit on how many withdrawals you can make. So try to ensure you get enough money to last you.
In the event you do withdraw money, make sure you pay it off as soon as possible so that you avoid paying the higher daily interest rate that applies on a cash advance.
Do all credit cards allow cash advances?
Almost all credit cards allow you to withdraw money from a cash machine using your PIN. However, some providers block this service, so it's worth checking the terms and conditions if it's something you think you may want.
With a cash advance you don't normally get a 'grace' period and you are usually charged interest from the moment you withdraw the money.
Can I get a cash advance immediately?
Yes, if you have your credit card PIN and access to an ATM then you should be able to withdraw cash immediately – as long as you're not too close to your credit limit.
The amount you can withdraw will depend on your cash advance limit – usually between 20% and 60% of your overall credit limit, and the available credit balance on your credit card.
What fees are involved in a cash advance?
Credit card cash advances incur high interest charges that start mounting up as soon as you get the money. Some cards charge 30% or more, while others charge around 18%. Read more about interest rates and APRs in our guide.
You will also have to pay a cash advance fee, which is generally about 3% of the cash advance amount – or £15 on a £500 withdrawal. And if you use your credit card to withdraw cash overseas, you will face additional foreign usage fees that can add another 3% to the cost of your cash advance.
Will a cash advance hurt my credit score?
Yes, using a credit card to withdraw money can affect your credit score as transactions of this kind leave a mark on your credit file.
It is likely to have a negative impact, as borrowing money via a cash advance (which is one of the most expensive ways to borrow) often indicates that you do not have enough money available elsewhere.
Can I withdraw cash abroad on my credit card?
Yes, but this will probably be even more expensive because you will be hit with extra fees.
In addition to the cash advance fee and interest charges there will be a foreign usage fee and if the cash withdrawal is in British pounds and not the local currency, you'll also have to pay a dynamic currency conversion (DCC) fee. The exchange rate won't be the best either.
There are specialist travel credit cards available that are designed to be used abroad, which makes them cheaper to use for spending when overseas. However, cash withdrawals will still incur extra charges.
What other transactions might be considered cash advances?
The term 'cash advances' isn't just used to refer to using a credit card to get cash. Card providers often apply the category to these types of transactions too...
Transferring money to friends and family via PayPal or Venmo

Money orders

Buying chips for gambling

Exchanging foreign currency

Tickets for the lottery

Paying a bill via your credit card
If your card provider deems these to be cash advances, you'll be charged a cash advance fee and could pay a higher cash advance interest rate too.
What are the fee-free credit card alternatives for withdrawing cash?
While you will not be able to withdraw cash from a cash machine on any credit card fee-free, there are credit cards that allow you to access cash or spend on your card without paying interest. Here's how they work:
0% money transfer cards: Make a payment from your credit card as cash straight into your bank account. There is typically no interest charged on the transaction for a set period, such as three months. Money transfer cards with the longest 0% terms will typically charge a transfer fee of around 3% of the debt

0% balance transfer card: Allows you to transfer an existing card debt on to the balance transfer card where you won't be charged any interest for a set period, for example 12 or 24 months. There may be a one-off fee to transfer the balance

0% purchase card: Allows you to make purchases online or in-store without paying interest for a set period
Agreed overdraft facilities are another option if you need a smaller amount of fee-free borrowing. Some banks will offer you up to several hundred pounds of agreed overdraft at 0% interest, provided you pay it back in good order – often more if you have a student current account. But beware, if you go over your agreed threshold or time limit, interest rates on overdrafts can be high – often reaching 40%, for example.
Other useful guides
Find out more about credit card fees and charges and how to avoid them in our handy guides:
Compare credit cards with MoneySuperMarket
If you're looking for a credit card, comparing deals on MoneySuperMarket is an easy way to find a deal that's right for you.
Simply tell us a bit about yourself, your financial status, and how you'd like to use your new credit card, and we'll show you a list of cards that suit your needs.
You'll be able to sort them by interest rate, incentives, and – with MoneySuperMarket's handy eligibility checker – your likelihood of you being approved.