Comparing life insurance for women
Life insurance ensures our loved ones are taken care of financially when we're gone. But women can have additional things to consider, as this guide explains
Life insurance helps provide for your loved ones when you die, and gives you the peace of mind that your dependents will be financially supported, either through a lump sum or regular income.
None of us are immune from the possibility of accident or illness cutting our lives short, and women face specific health risks with increased levels of breast cancer or cervical cancer.
According to the Chartered Insurance Institute's 'Insuring Women's Futures' report, women can expect to face 19 years of ill-health on average – three years more than a man and are also less likely to meet the recommended daily amount of exercise.  
If you have dependents, such as children, a spouse or an elderly parent you care for – and nearly a third of women in their late 50s are caring for an adult – consider the situation they would be in if you were gone.
It's not just wage-earners who should think about cover either. While all single parents should think about provision for their children, for those who are joint-parenting, taking out a life insurance policy to cover just the main earner's wage may not be enough.
If their partner – which still predominantly means women in the UK – is focused on raising the family, the value of their time for unpaid childcare and domestic tasks will run into thousands every year. As we illustrate in our MoneySuperMarket research, the cost of raising a child from birth to age 18 is not cheap.
Should the care-giver die, family life would look very different and the widowed parent's role is likely to change significantly, which may also lessen their earning potential.
Can I buy women-only life insurance?
While you won't find products that are women-only, there are life insurance policies marketed specifically to women.
These may include provision for pregnancy, female-specific health conditions such as postnatal depression, ovarian and cervical cancer and gynaecological conditions, and extras such as critical illness cover for children.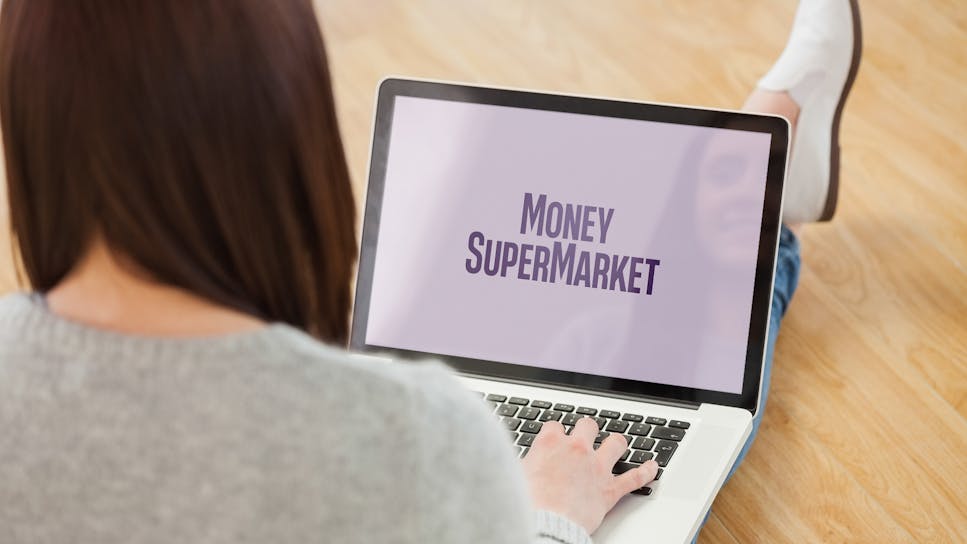 Can I buy life insurance while pregnant?
Yes. Insurance companies may consider pregnant women a bigger risk because of complications that can arise through the trimesters.
But they will also factor in your general health, such as your lifestyle, any pre-existing conditions and family history of disease and illness, which tend to play a much greater role in determining premiums.
You are more likely to be offered a better deal early in the pregnancy when the risks are lower, so look to apply as soon as you can. 
You will also be asked for your weight. Some insurers may accept your pre-pregnancy weight on the premise you will return to this relatively soon after giving birth. 
But if you have to give your weight at time of application, it's worth noting this could push your premiums up – making it another reason to apply early.
If complications arise during pregnancy – such as high blood pressure, anaemia or gestational diabetes – that may subside after giving birth, you could wait until the baby is born before taking out a policy.
Some providers may also allow you to apply while pregnant, but delay the start of cover until after you've given birth.
Finally, if you're a regular smoker or drinker, even though you may quit or reduce your alcohol content during pregnancy, you should still be honest about your pre-pregnancy habits when applying.
Do I need to tell my life insurance provider if I become pregnant?
It's good practice to tell your insurer because if you develop a condition from your pregnancy that results in your untimely death, you may not be covered. 
Becoming pregnant may only temporarily change the terms of your policy or not at all, depending on your health and who your policy is with.
Can health conditions affect women's life insurance?
Yes. Having a health condition may rule you out from certain life insurance policies, but other insurers will still offer cover.
Women experience an average of 19 years of ill health compared to 16 years for men and distinct conditions that affect women include breast and cervical cancer.  
Breast cancer is by far the most common cancer with women, accounting for accounting for 31% of all cancers in women.
The menopause, which tends to affect women between the ages of 45 and 55, is associated with an increased risk of health problems including osteoporosis and heart disease.
Women, particularly those who are divorced or separated, also report higher rates of mental health problems compared with men.
If it's a pre-existing condition, you must tell your provider – even if it means that premiums are likely to be higher. If you fail to let them know and it later leads to a claim, you may find you're not covered.
Insurers will want to know the type and severity of the condition and how you manage it. If it's under control, it will give them more confidence to offer a life insurance policy. Terminal illness is unlikely to be covered.
Does life insurance change when you have children?
When you have children, priorities change and it's a good time to reassess how much life cover you have – or consider taking out a policy for the first time.
Most people with an existing life insurance policy look for additional cover because they now have additional dependents.
Factors to consider include whether you would leave enough cover to pay off your mortgage and care for you children on a day-to-day basis until they become adults.
You might also want to think about making arrangements for a lump sum life insurance policy to be paid into trust, so your children can access it once they reach a certain age.
Can I update my policy in case I have more children?
Yes, if your circumstances change, you should contact the insurer and explain what you are looking for. 
If you have more children and want more cover as a result, they will adjust the premiums to suit.
Does postnatal depression affect life insurance?
Any health condition that might affect your length and quality of life, should be declared to your insurance provider.
However, it's unlikely that postnatal depression should have a long-lasting effect on your life insurance policy as most cases tend to reduce or disappear altogether over time.
As long as the insurer is confident the condition is properly managed, there shouldn't be a problem getting life insurance. 
Should I take out life insurance if I'm single?
Even if you don't have children or a partner, consider who else is relying on you to be there – and how their lifestyle might change if you aren't there.
Many women in particular act as fulltime of part-time carers for those physically or mentally challenged, and a life insurance pay-out could ease the pressure on their ongoing support should you die.   
If you don't feel you need to take out life insurance, you may wish to consider other types of protection such as critical illness cover, which will cover you financially should you be unable to work due to ill health. Income protection insurance is also a sensible idea, especially for shorter absences from work.
What happens to my life insurance policy if I get divorced?
While you might understandably want to detangle yourself financially from your ex in the case of divorce, your personal and financial circumstances are also likely to change – and with it the amount of life cover you need.
Single life insurance policies: Having individual life insurance policies is easier to deal with. You just need to contact your insurer to tell them of a change in beneficiary, but there may also be reasons to retain your spouse as the beneficiary – if they are the primary carer of your children, for example

Joint life insurance policies: While a more affordable way of getting life insurance when you're married, unfortunately joint life policies can be inflexible when it comes to separating. This tends to leave you with the option of either cancelling the policy or having one party take it over. If it's the latter, it will need to be done through a legal claim and filed with the insurer. This might make sense if years have elapsed and premiums on a new policy would be much more expensive.
If you cancel, and have a whole of life insurance policy, there will typically be a surrender value you can obtain. Because of fees and penalties, you won't be able to claw back all the premiums you have paid, but you will recoup some money.
In all cases you should make sure that as your life situation changes you are still happy with the amount your beneficiaries will receive – otherwise known as the sum assured.
Do I need a medical exam to buy life insurance?
Not always. You are likely to require a medical check-up before you can buy life insurance if you are considered high risk. 
Insurers will decide on a case-by-case basis, but if you're young, in good health and your family is healthy, you are less likely to be asked to take a medical. You can find out more with our guide to life insurance without a medical.
Compare life insurance for women
Premiums for life insurance can vary considerably between providers so be sure to compare and check terms and conditions.
Read our life insurance policy guide to find out what the right cover for your circumstances might be.