Can you have more than one life insurance policy?
When it comes to life insurance you aren't only limited to having one active policy covering you. However it doesn't always make sense to have multiple live insurance policies – find out if it will suit your requirements
There's nothing to stop you having more than one life insurance policy in the UK. You could, for example, have one policy that covers your life, plus a joint policy that covers both you and your spouse.
If you're a business owner, you might also need to protect your company by taking out key person insurance that pays out to help your business survive in the event of your death.
However, in most cases, it's cost effective and easier to change the terms of a single life insurance policy than to take out multiple policies.
Can I have more than one life insurance policy?
You can legally have more than one life insurance policy in the UK. For most people with life insurance, however, it may be more beneficial to stick with one policy and change the terms to meet your current needs.
It's also worth noting that the price you'll pay for a new life insurance policy could be quite different from your previous policy, as premiums are generally affected by things like age as well as changes in your lifestyle and life events. This means it's worth weighing up your options before taking a new policy out to ensure you're getting the best deal.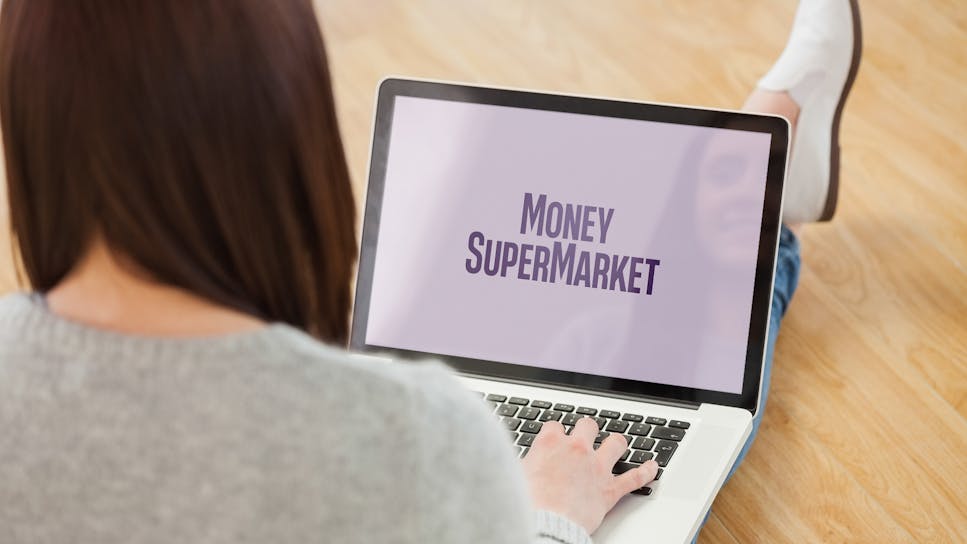 How many life insurance policies can I have?
There's no limit to how many life insurance policies you can have in the UK – you can legally hold as many different life insurance policies as you like.
If, for example, you have another child or buy a more expensive home with a bigger mortgage, you can contact your existing life insurance provider and ask to increase the amount of cover accordingly.
You can use our life insurance calculator to work out how much cover you'll need.
Why would I need two life insurance policies?
For most people, one life insurance policy – whether a single life or a joint life policy – should provide adequate cover. But you might want more than one life insurance policy if:
You want a separate joint life insurance policy that pays out should you or your spouse, life partner, or business partner pass away within the term

You expect your descendants to have to pay inheritance tax and need a separate life insurance policy held "in trust" so it won't be included in the value of your estate when you die

You run a business and need key person insurance to protect it if you die
You may receive life insurance cover from your workplace – this is often known as death-in-service life insurance. It usually covers four times your annual income, but this may not be enough to cover your mortgage and living costs, so another life insurance policy could help.
What are the benefits of taking out joint life insurance?
Joint life insurance can be cheaper than taking out two single life insurance policies. It's particularly common with couples and can also be a useful way to protect your business if you're in a partnership.
However, joint life insurance policies only pay out on one death. In most cases, it's the first death that triggers the pay-out, which can then be used to help the surviving partner and any dependents manage financially. Alternatively, you can opt for a pay-out on the second death – for example to cover an anticipated inheritance tax bill.
You can have both a single life policy and a joint policy – but if it's a choice between the two, taking out a single life insurance policy each has certain advantages, including:
Your beneficiaries will get two lump sums if you both pass away during the policy terms

You have more flexibility about who gets the pay-out (with a joint policy it's generally the other policyholder)

You won't have to cancel or amend the policy if you split up

Your cover will continue even if your partner dies, meaning you won't have to take out another policy at an older age
Can I change the terms of my life insurance policy?
Yes, you can usually alter the terms of your life insurance to suit a change in your circumstances – for example, if you get married, buy a home, or become a parent. Common modifications include changing the level of cover, the length of the term, increasing or decreasing the amount insured, and adding critical illness cover.
Can I have more than one beneficiary on my life insurance policy?
Yes, you can have more that one beneficiary on a single life insurance policy – keep in mind that for single policies, by default the pay-out would form part of the policy holder's estate. With a joint policy the payout usually goes to the surviving policyholder, unless both of you die at the same time (when it passes to the other named beneficiaries).
Other UK beneficiary rules to be aware of include:
Minors can be beneficiaries, but cannot personally claim their pay-outs until they reach 18. If they need the money to live on before that, it must managed by an appointed guardian who is more than 18 years of age

If you take out a single life insurance policy "in trust", UK law also allows your beneficiaries to act as trustees
Compare life insurance quotes
Comparing life insurance quotes with MoneySuperMarket is a quick and easy way to find affordable policy – just tell us a little about yourself and the cover you need, and we'll search the market for a list of quotes tailored to your requirements.
You'll be able to compare deals by the overall cost of your policy and the amount of cover you'll receive, and once you find the once you want just click through to the life insurance provider to finalise your purchase.