Find out about critical illness cover and whether it's right for you
Critical illness cover can give you peace of mind if you were to become seriously ill and could no longer provide for your family financially…
Do I need critical illness cover?
Critical illness cover is a type of insurance that offers protection should you fall seriously ill unexpectedly.
Critical illness cover is likely to be helpful if you don't have enough money saved to fall back on in the event that you fall ill unexpectedly, or if your employer doesn't offer an employment benefits package to cover periods of unemployment due to sickness.
Critical illness cover will then pay out a tax-free lump sum which you can spend however you like, for things like clearing debt, paying medical bills or even adapting your home to meet your needs.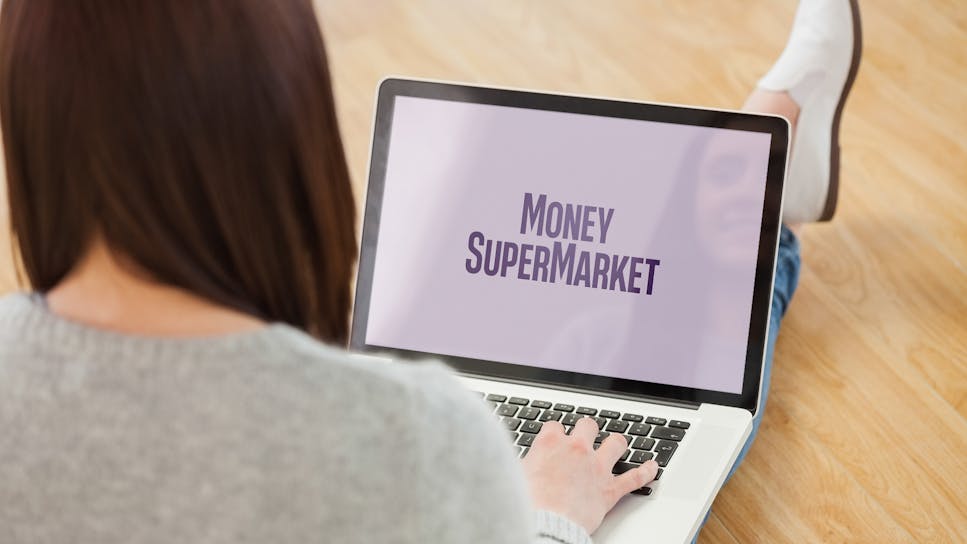 How much critical illness cover do I need?
To work out how much critical illness cover you need, you will need to calculate how much money you would need to pay for your outgoings if you were to fall seriously ill and could no longer work.
You'll need to have an estimated figure of how much money you'd need as a pay-out, to use when you get your quote.
Outgoings you'll need to consider include:
Your mortgage or rent payments: Work out how much you have left to pay on your mortgage, or how much your rent payments would total at over time

Household bills: Also consider the costs of your regular bills like gas and electricity, council tax, car insurance and water

Debts you're paying off over time: Did you have a big holiday last year that you're slowly paying off? Is your car on finance? Factor in any loans or credit card payments you have yet to pay off

Childcare or family commitments: You'll need to consider how much money you'd need to provide for your children and family if you could no longer work due to illness

Medical expenses: Having to adapt your home to meet your needs should you fall seriously ill, or travel to the hospital for medical treatment
Once you've calculated how much critical illness cover you need, make sure you check if you have any savings you could dip into to make your cover a bit cheaper, or if you're eligible for state benefits.
How much is critical illness cover?
How much your critical illness cover costs will depend on the pay-out you've listed on your policy, as well as how healthy you are and your lifestyle choices. This is because as you get older and your health worsens, the likelihood of you making a claim rises.
Make sure you can afford the premiums from the get-go, because critical illness policies stop providing cover if you stop paying your premiums.
It's worth noting that there's no cash-in value to critical illness cover if you don't use it. This means if you survive to the end of term, or stop your policy part-way through, you won't receive any money back.
To bring down the cost of critical illness cover, you can make changes to your lifestyle. Things like losing weight and quitting smoking prove to your insurer that you're willing to adopt healthy lifestyle habits, reducing your chance of claiming.
Is critical illness coverworth it?
Whether critical illness cover is worth it will depend on you personally, your lifestyle and your financial situation. If your employer doesn't offer a benefits package that pays out if you fall seriously ill during your employment, critical illness cover may be worthwhile to give you peace of mind. It's worth weighing up the pros and cons of critical illness cover before you commit to it:
Pros
Peace of mind if you don't have substantial savings: If you don't have a savings pot, critical illness cover can be reassuring. If you fall seriously ill unexpectedly, the pay-out can be a source of income for you and your family
Loans to pay off: If you fall critically ill and can't work, the pay-out can settle any outstanding payments like your mortgage or loans
Dependents to take care of: Critical illness cover can give you peace of mind if you have children or other family members that rely on you financially
Cons
Not all illnesses are covered: Make sure you check exactly what illnesses are covered with your insurance provider. Even if your illness is listed, whether it's covered will depend on its severity
Can be pricey depending on lifestyle: Critical illness cover depends on how healthy you are - the premiums will increase as you get older, as the likelihood of your making a claim rises
Already have an employment benefits package: You may already have an employment benefits package that will pay out compensation if you fall seriously ill during your service
What conditions does critical illness insurance cover?
The conditions that critical illness insurance covers will vary between life insurance providers. Like any insurance policy, it's important that you read the small print of your cover carefully so you know exactly what you're covered for.
Some insurance companies include more than 60 ailments, conditions and injuries. However, even if your illness is on the list, whether you get a pay-out could all depend on how severe or permanent the condition.
Some forms of cancer are not covered by critical illness insurance because they are easily treatable and not seen as a significant threat. Some companies won't pay a claim for cancer until it has reached a specified stage. Similarly, a mild stroke or mild heart attack could be excluded based on severity.
What is the difference between life insurance and critical illness cover?
Life insurance is a type of insurance policy that will pay out to your beneficiary (the person named on your policy who will receive a pay-out, usually your partner and/or children) when you pass away. The money can be used for anything – a source of income, mortgage payments or even to help out with the cost of your funeral.
Whereas critical illness cover will pay a set amount if you're diagnosed with a serious or life-threatening illness. Like life insurance policies, the pay-out can be used for anything.
Some assume that you have to choose one or the other, but you can get both life insurance and critical illness cover. Some insurers offer critical illness cover as an extra that you can add to your life insurance policy, while others may include it as standard.
What types of critical illness cover are available?
When taking out your critical illness cover, it's usually either in addition to or combined with your life insurance policy. 'Additional cover' means you take out life insurance with separate critical illness cover, and you'll receive a pay-out if you get a critical illness and if you pass away. If you choose to take out a combined policy, you'll only receive one pay-out, either if you become critically ill or if you pass away during the term of your policy.
MoneySuperMarket allows you to add critical illness insurance as additional cover once you've completed your life insurance quote. Your premium is calculated using the information you gave us when you applied for life insurance. This way, you can have more flexible and comprehensive cover, than opting for a combined policy.
Compare critical illness cover today
If you're looking for critical illness cover, MoneySuperMarket does the hard work for you.
We compare critical illness insurance quotes for you to find the best deal for your needs. Just tell us a little bit about yourself, your lifestyle and how much pay-out you need and we'll put together a list of quotes for you to choose from. Once you've decided on your preferred deal, just click through to the provider to finalise your purchase and get the cover you need.
Quality critical illness cover means protection against the unexpected, so you can feel confident about your future and enjoy life.