Understand life assurance and how it differs from life insurance
Life assurance and life insurance might sound similar, but they work in different ways. Our guide lays out the differences, so you have all the information you need to make the right choice
What is life assurance?
Life assurance is a type of life insurance policy that lasts indefinitely as long as you keep making monthly payments. That means that a life assurance policy is guaranteed to pay out, whenever you pass away.
Ordinary life insurance usually has a 'term' – which means your policy will last for a certain number of years. Your loved ones will only receive a tax-free payout if you die during that time, so not all policies end up paying out. But with life assurance, there's no term: one policy will last you the rest of your life, which is why it's also known as whole life insurance.
Because life assurance is guaranteed to pay out at some point in the future, it's often more expensive than term life insurance.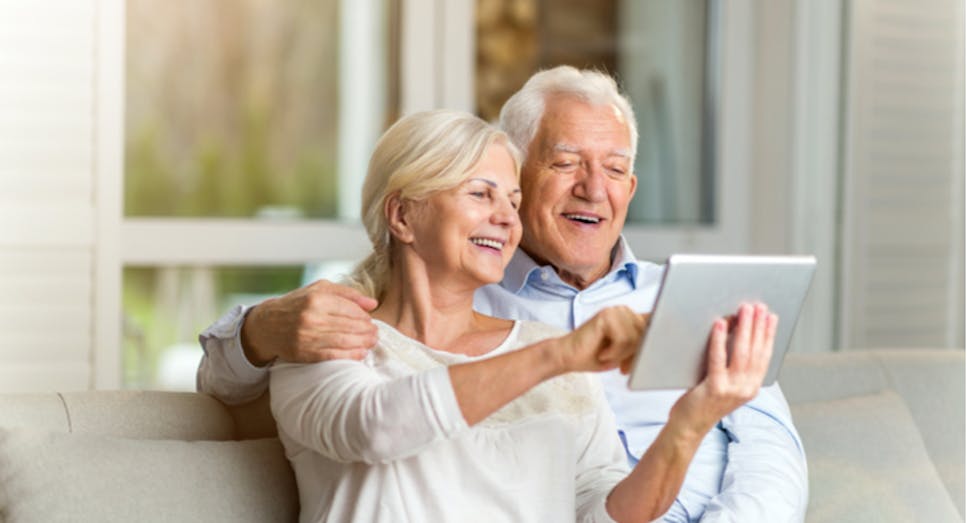 How does life assurance work?
When you take out life assurance, you choose how much you want your loved ones to receive once you're gone. You'll then have to pay premiums every month to keep your insurance. These payments are calculated based on the final payout – a bigger lump sum means higher premiums. Some providers might allow you to stop paying into your policy after a certain age – usually around 85 – without losing your cover.
Some types of life assurance also include an investment element. The money you pay into your policy can be invested in the markets, which means that the total lump sum your family receives could grow over time. However, keep in mind that the value of your investments could also go down if the stock markets fall, and you may have to pay higher premiums to make up the difference.
The final payout to your loved ones isn't subject to most taxes – but it might face a 40% inheritance tax. To avoid paying this tax, it's worth considering putting your life assurance into a trust.
What's the difference between life insurance and life assurance?
Life insurance and life assurance both help you provide financial security to your family even when you're no longer here – but they work in slightly different ways. Here's a rundown of the main differences between life insurance and life assurance:
Life assurance

Life insurance

Whole life:

One policy will last you for the rest of your life

Fixed term:

A policy will only last for a certain number of years

Less flexible:

Life assurance usually only comes with a level or increasing term

Flexibility:

Extra options, such as decreasing term insurance to cover a mortgage

Open to anyone:

You can get life assurance at any age, which is why it's often sold as over 50s life insurance

Age limits:

Ordinary life insurance often comes with age limits – it might be harder to get a policy after 60

No medical:

Life assurance often comes with guaranteed acceptance – your insurer won't ask for a health check first

Medical:

A medical checkup is required, and your insurer will want to know if you drink or smoke

Investment element:

Your premiums can be invested in the market, potentially increasing the value of the lump sum

No investment:

Ordinary life insurance isn't invested, so the lump sum usually stays the same or decreases

More expensive:

Premiums are usually higher with life assurance

Less expensive:

Life insurance is usually the cheaper choice
To find out more, read our guide on What is life insurance?
How much does life assurance cost?
Life assurance premiums are paid monthly and are affected by various factors including your age, your occupation, and how much you want the policy to pay out when you die. 
The fact the cover is for the whole of your life means the insurer is more or less guaranteed to have to make a payment, so the premiums for life assurance are generally higher than for a fixed-term life insurance policy that might never result in a claim.
However, you can keep costs down by shopping around for the best deal and only taking out the cover you need. Our handy life insurance calculator can help you work out what level of cover is right for you.
Is life insurance or life assurance best for me?
Whether life insurance or life assurance is better choice for you or your family depends on your circumstances. Life insurance is best for people who need to protect their loved ones against the risk of a sudden or unexpected death. Meanwhile, life assurance is the better choice for those that value its added security, since you know your policy will always eventually pay out.
There are other factors you should take into account too. It's usually best to opt for life insurance if you need your insurance specifically to cover a particular debt, such as a mortgage. With decreasing term life insurance, the lump sum is always the same as the amount outstanding on your mortgage, so you're never paying for more insurance than you need. Life assurance is pricier, but it means your family are guaranteed a certain amount of money, no matter how long you live.
How does a life assurance policy pay out?
A life assurance policy pays out on the policyholder's death. So, if you need to make a life assurance claim, you should contact the policy provider as soon as possible.
You'll then speak to an experienced assessor, who will need a few pieces of information to get started – usually the policy number and details from the death certificate. Once the claim has been approved, the money will be sent as soon as possible.
The details of the policy determine who receives the lump sum. This is often a person named as a beneficiary on the policy, or it can be the executor of the policyholder's estate. If it's a joint policy, the payout will go to the surviving policyholder. If the life assurance has been put in trust, the lump sum will go to the trustees, who will then pass it on to the beneficiaries of the trust.
Can I cash in on a life assurance policy early?
Life assurance policies are designed to pay out when you die. However, some providers will allow you to cash them in early. 
If you choose this option, you'll receive the value of the fund (or what you've paid in premiums) at that time, minus any penalty charges. But beware: the penalty charges on life assurance policies tend to be substantial, so you may end up with less than you paid in. 
Is life assurance taxable?
Life assurance payouts aren't subject to income tax or capital gains taxes – but they might face a hefty inheritance tax. Because the government considers the lump sum to be part of your estate, it could be taxed at 40% if the total value of everything you leave to your loved ones is above £325,000.
However, there's a simple way to get around this tax. When you set up a trust for your life assurance, your policy is legally owned by the trust – and not by you. This means it won't be subject to the 40% tax, and your loved ones can receive the full sum. However, if your life assurance includes an investment element, then income taxes might apply. It's a good idea to speak to a financial planner – they'll be able to work out which path is best for you.
Looking for life insurance deals?
Whichever type of insurance you choose, getting life insurance means that your loved ones are protected for the future, whatever happens next. Once you've decided to get insured, the next step is to find the best insurer for your needs.
MoneySuperMarket doesn't directly compare life assurance however we do compare life insurance from a huge range or UK providers. With MoneySuperMarket, finding cheap quotes on life insurance couldn't be easier. Simply tell us a little about yourself, and we'll put together a list of quotes tailored to your requirements.
You'll be able to sort deals by the overall cost or the level of cover, and once you've found the perfect offer simply click through to the provider to finish things up.