How to choose the right buy-to-let property
Choosing a buy-to-let property is an important decision that could make the difference for your investment – here's our guide to finding the right one.
What is a buy-to-let property?
A buy-to-let property is a property you're looking to buy with the intention of letting it out to tenants.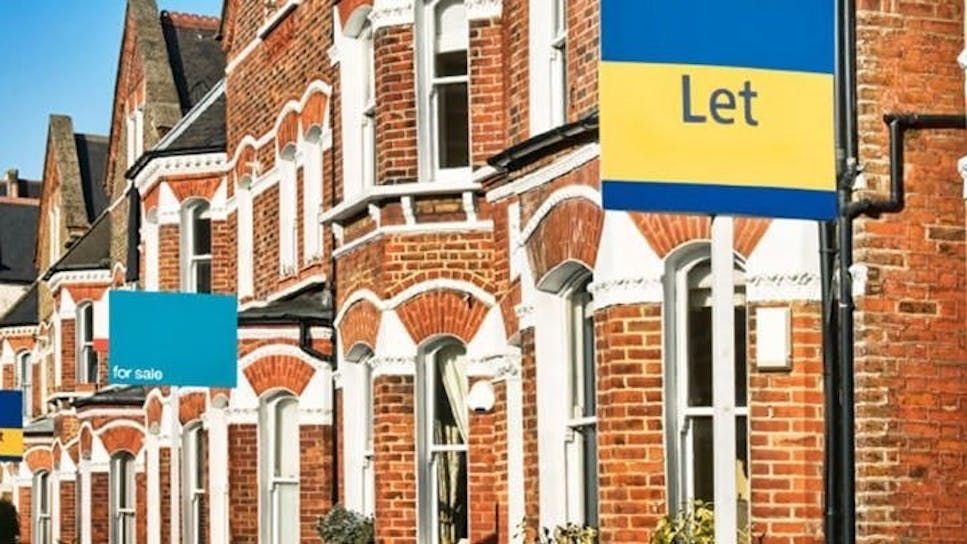 Why is buying-to-let different to buying your own home?
Buying a property you intend to live in means you only have to consider your own tastes and what works for you.
However if you're buying with the intention of renting the property out, you'll want to give yourself the best chance of getting reliable tenants in. This means considering factors that might not be important to you, or making decisions based on a wider appeal rather than things you specifically want.
For example, you might not be fussed about public transport links if you have one or two vehicles, but it could be a high priority for your future tenants. Likewise you might want an open-plan home for yourself, but it might not be the ideal layout for the tenants you're hoping to attract.
It can be useful to think in broad terms, but catering to everyone is next to impossible – which is why you should also consider the kind of tenants you want. This way you can look for a property that provides everything you need – and giving yourself the best chance of eventually making a profit on your investment.
What should I look for in a buy-to-let property?
When you're looking at potential properties to buy and let, you should consider the following:
Location: the location of the property you go for is key to attracting the right kind of tenant. Bear in mind the distance to schools, supermarkets and shops, public transport links, and even the local GP, as being closer to these things is likely to raise your property's appeal. If you want to let out to students, being nearby their university is important to consider

Type of building: choosing between a flat and a house can also influence the type of tenant you'll get – think about the benefits of each before making a choice

New/old build: new builds can be easier and less costly to maintain, and they might have a broader appeal than old builds. However, old builds often have more character and style – and they can sometimes be cheaper to buy

Layout: different interior layouts will suit different people – for example, house shares generally benefit from large communal spaces as well as private space for your tenants. However, families might prefer homes with storage options and an open space for young children

Outdoor space: having an outdoor area, whether it's a terrace or a garden, can be a big plus for certain tenants, but if you're targeting students or young professionals who might not have the time to maintain it, it could be a luxury too far

Fittings and fixtures: to reduce unnecessary expenditures you should look for a property with the basics all up to code, such as kitchen, bathroom, gas, electricity, and water supplies– otherwise this could mean a lot of spending before you can even get tenants in

Maintenance: keep an eye out for already present damage to any property you view, as things like moisture, mould, leaks, or structural issues could result in more costs in the future – as well as possible legal action if you don't carry out the required maintenance

Resale value: thinking further ahead, you may decide that you want to sell your property for a profit. While no one can predict the housing market, it may be something to keep in mind if you think you might be looking for a 'fixer-upper'

Eco-friendly: more and more people are looking for greener homes – taking steps to ensure the property you purchase is eco-friendly, or at least has the potential to be, could help you find tenants

Parking: It might not always be a priority, but a property with good parking is also more likely to attract interest from potential tenants

Light: when you're viewing properties, it can be useful to check a place out at different times of day, as this will tell you how it looks in different light. It might be bright and sunny in the morning or early afternoon, but if it starts to look a little gloomy once night falls it could put future tenants off
Things to consider before buying a property to let
Before you decide on a property and get the buying process started, remember:
1.       Don't rely on personal preferences
You might want a house with an in-built Jacuzzi or a hundred meter garden, but these properties might not be best suited to someone looking to rent. Save your dream house for you, and look for something that has a wider appeal to give yourself the best chance at letting the property out.
2.       Consider your tenants
Instead you should consider the type of tenant you want to let out to. For example, you may have the options of:
Working professionals

Your family/relatives

Families in general

Multiple occupancy

Students

Tenants receiving housing benefits
3.       Set a budget
Property can be a rewarding investment, but like any investment there is always a degree of risk. It's always a good idea to set a budget, and it should factor in:
Maintenance costs

Renovations

Having no tenants

Agency fees

Mortgage fees

Legal costs

Landlord insurance
This can help you keep better control of your finances during the period of buying and setting up the property before you start getting a regular rental income.
4.       Mortgage repayments
When you set your rental price, keep your mortgage payments in mind. Many lenders will want you to set your rent at 125-150% of the mortgage repayment amount, as well as wanting a 25% deposit from you when you buy the property.
5.       Consider your responsibilities and obligations
As a landlord, you'll have several responsibilities to your property and tenants. These will include:
Making sure your property meets safety standards

Keeping up with maintenance and repairs

Ensuring you meet your financial, legal and tax obligations
Read more about what these involve with our guide to landlord responsibilities.
6.       Haggle for price
Before you put in an offer for a property, it's always worth trying to haggle for a lower price. The seller may want to speed the process along so they may go along with it, and the less you spend on the property, the more money you'll have to renovate or remodel.
7.       Resale value
While letting the property out can be useful in securing a regular income, you might also be tempted to think about reselling to make a profit. In this case it might be a thing to look out for when you look at properties.
8.       Landlord insurance
Being a landlord can be rewarding financially, but there are always going to be costs involved. Some of them will be out of your hands, such as damage caused by tenants or a loss of rent, which is why having landlord's insurance can be so valuable.
It can protect you against the costs of accidental or malicious damage, if you have no tenants, if your tenants can't pay their rent, and various other risks.
Compare landlord insurance quotes
It's easier to find a better deal for landlord insurance if you compare with MoneySuperMarket through our preferred partner, Simply Business. All you need to do is tell us a little about yourself, your property, and your tenants, and we'll give you a list of quotes tailored to you.
You'll be able to compare the deals by factors including excess, premium cost, and any additional extras included in the policy. Once you've found the one you want, just click through to the provider to finalise your purchase.
However, as with any insurance product you should remember the cheapest policy isn't always the best. It's better to find a quote that offers the right level of cover you need for the best price available – this way you won't be over- or under-insured.