All you need to know about EPCs
You'll need an Energy Performance certificate to sell or rent your property
What is an EPC?
An Energy Performance Certificate – or EPC – is a four-page document which sets out the energy efficiency of a property on a traffic light system of A to G – A being the most efficient.
An EPC provides an indication of how much it will cost to heat and power a property. It also includes recommendations of energy-efficient improvements, the cost of carrying them out, and the potential savings in pounds and pence that each one could generate.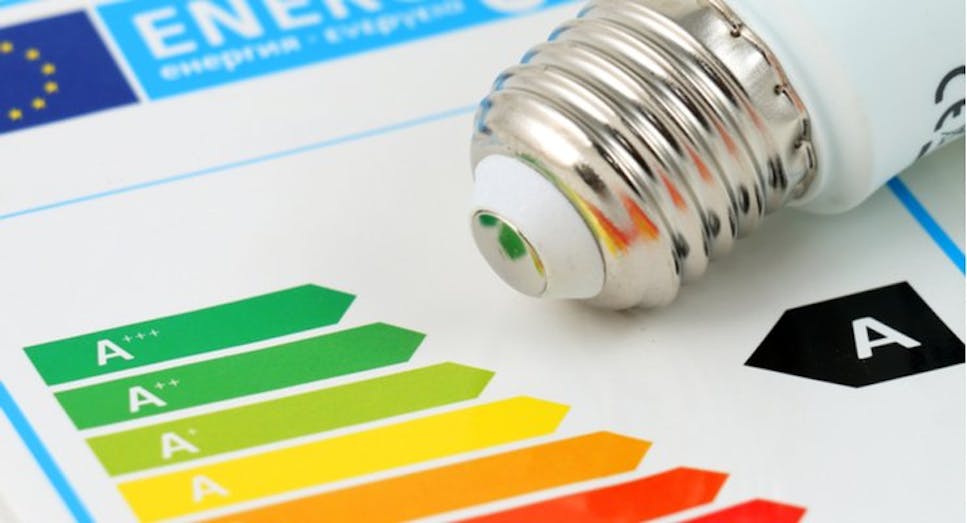 When do I need an EPC?
You will need an EPC within seven days of a property being marketed for sale or for rent – although if you are using an estate agent or letting agent, they should do this on your behalf.
EPCs became a legal requirement in England, Wales and Northern Ireland in 2008, and in Scotland in 2009.
Sellers and landlords who do not have an EPC can be fined up to £5,000.
Do I need an EPC on commercial property?
If you own a commercial property, you will need an EPC in the following scenarios:
You rent out or sell your premises

A building under construction is completed

Changes are made to the parts of the building for separate occupation (such as additions to heating and ventilation systems
To find out more head to our Energy Performance Certificate for Business page.
How do I get an Energy Performance Certificate?
EPCs must be carried out by an accredited domestic energy assessor which you can source in your area at the government's official EPC register.
However, if you are using an estate agent to sell your home or letting agent to rent it, it should be part of their job to ensure there is a valid EPC on the property.
Can you get an EPC online?
While you can book an EPC online, it requires a physical survey of your home by an accredited domestic energy assessor. 
Can you fail an EPC?
An EPC is a survey which ranks your property on a scale of A to G – there is no pass or fail.
However, if you are renting out your home, the law requires the EPC to show a minimum rating of E for all new tenancies and – as from April 2020 – all existing tenancies. This means you will need to request access to the property for the EPC to be carried out.
In Scotland, the government has delayed the minimum 'E requirement' on rented homes until 1 October 2020.
Can you let a property with an EPC rating of F?
No – if you are renting your property and the EPC returns a rating of F or below (G), the law says you must carry out the recommended works to a cost of up to £3,500 (inclusive of VAT).
The government has pledged to increase the minimum EPC score to C for privately rented homes by 2030.
Will I always need an EPC?
There are a handful of scenarios under which you would not require an EPC. For example, if your property is listed, protected, or in conservation area, some energy-efficient improvements could unacceptably alter the appearance of the property.
If you're in doubt, check with the local authority's conservation officer. 
A rented room within a house will not require an EPC either, although a self-contained flat within a larger house that has its own front door and facilities, will.
How much does an EPC cost?
There is no uniform fee for an EPC – it will depend on factors such as the size and type of property – but prices tend to start at around £60.  It's worth getting quotes from a few energy assessors in your area, which you can source from the EPC register.
How often do you need an EPC certificate?
The EPC relates to the property, not the person who commissioned it and – once completed – it is valid for 10 years.  EPCs can be reused multiple times during this period. 
Does my property have an Energy Performance Certificate?
It's easy to find out if a property already has an EPC – just type your address in to the government register.  If it does have a valid EPC, you can download it as a PDF and save it for free.
What if I have a question about my EPC?
If you don't understand something on your EPC, or it doesn't seem right, first contact the energy assessor who carried out the report. Their details should be listed in the 'about this document' section.
If they can't resolve your issue, you can contact the accreditation scheme – details of which will also be listed on your EPC.