Is damage from children covered by home insurance?
Accidents happen, especially when children are around. But does the accidental damage cover you get with your home contents insurance include damage caused by children?
Looking for home insurance?
Standard home insurance policies cover certain types of accidental damage, but to be able to claim for one-off incidents such as spillages and breakages, you normally have to pay an extra premium to add accidental damage cover to your policy.
This cover protects you in the event of unexpected and non-deliberate damage that occurs to your home or possessions, caused either by you or someone else – including children.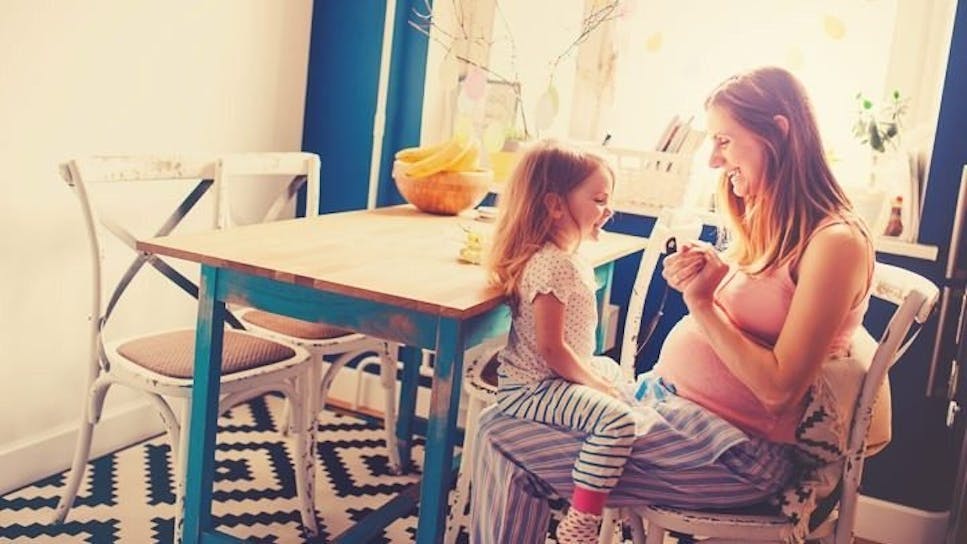 What is covered by accidental damage insurance?
Accidental damage cover is usually sold as an optional add-on to standard home insurance policies. It insures your possessions against damage caused by unintentional acts of negligence.
Examples of incidents covered include:
A window broken by a football

A paint spillage

An ornament knocked off a table

A cracked TV screen

Red wine on the carpet
Is damage by children covered by home insurance?
To make a claim for unintentional one-off incidents such as spillages and breakages, you will generally need accidental damage cover.
If you have added this cover to your policy, the age of the person who caused the damage should not really affect your claim, meaning children will tend to be covered. It's wise to check the terms of your accidental damage policy to be sure, however.
What isn't covered by accidental damage insurance?
Common exclusions from the accidental damage cover offered as an add-on to home insurance include:
General wear and tear

Accidents involving gadgets such as mobile phones and tablet computers

Damage to clothes
Your accidental damage cover will also have a single-item limit, meaning there is an upper limit for the amount you can claim per item.
If you buy a very expensive TV, for example, you might want to take out extra TV insurance cover if you're worried about accidents. This can be arranged with your insurer, but it'll mean slightly more expensive premiums.
What are the most common accidents caused by children?
Children are curious, energetic and keen to learn about their environment, so it's understandable that from time to time they will cause accidents.
To give you an idea of possessions you might need cover for, these are some of the most common accidents caused by kids:
Smashed TV

Scratched iPads/tablets

Smashed glass/vases

Drawing on furniture/walls

Broken sofas and beds

Torn and marked wallpaper

Broken windows/mirrors/glass
How to prevent accidental damage
Making a claim on any kind of insurance usually results in higher premiums when you renew your policy, and accidental damage insurance is no different. Every claim you make tells your insurer that you're a little more likely to have an accident, making you a more expensive proposition for them.
So why not take steps to avoid accidents in the first place?
Sensible measures – especially if you have children – include:
Keep valuables and breakable ornaments out of reach

Lock hi-tech items like computers in a room they can't enter

Keep drinks away from electrical items such as laptops and TVs

Move items that can be pulled off surfaces onto hard floors

Keep ball games outside and away from windows

Consider child-proofing where necessary

Buy water-based paints and pens that will not permanently stain your walls and carpets
Am I covered if my child damages someone else's property?
If your child accidentally damages something in someone else's home, then you may want to offer to pay for the damage to end the issue quickly and amicably.
However, if the damaged item is particularly expensive, there's also the option that the person could claim for it on their own accidental damage insurance policy.
Alternatively, your insurer may pay out for the damage if it can be proven that your child was legally liable for causing it.
If a situation escalates and someone wants to sue you for the damage that your child has caused, then legal expenses insurance could step in to help pay for your defence. This cover may be included as standard or as an added extra in your home insurance policy.
Am I covered if my child damaged a rental property?
If your child accidentally damages something belonging to your landlord in a rented home, then it's usually your responsibility to replace or repair it. If in doubt, check your tenancy agreement.
Tenants' liability insurance can cover you for accidental damage to items in a furnished rented property. Things like sofas and chairs, furnishing and fittings would be covered if you or your child accidentally damaged them.
Compare accidental damage quotes
Worried about your children damaging your property? It's easy to compare the cost of home and contents insurance policies – both with and without accidental damage cover – with MoneySuperMarket.
Sort the results by changing the drop-down options to only show 'including accidental damage cover', and you'll be able to see how well each policy will cover you for accidental protection to both your building and contents.
You can also change the filter view at the top to only show policies offering accidental damage coverage for contents or only for buildings, depending on your needs.
In the results view you can then sort by provider, annual price and excess fees to help find the best accidental damage home insurance policy.