Who are Co-operative Energy?
Learn about Co-Operative Energy's tariffs and contact details
Who are Co-op Energy?
Co-op Energy is part of the Midcounties Co-operative – the UK's largest independent co-operative. 
It recently partnered with Octopus Energy, and is committed to offering customers fair energy prices with 100% renewable electricity.
Its Community Power Tariff is, at the time of writing, the UK's only tariff powered by 100% community generated electricity, while its gas usage is fully carbon offset. 
Co-op Energy has an ethical and sustainability focus and members are awarded a share of profits based on accrued membership points. 
Points are gained through using the group's subsidiary businesses, including travel insurance, food and funeral care.
The Midcounties Co-operative created its strategic energy partnership with Octopus Energy in August 2019.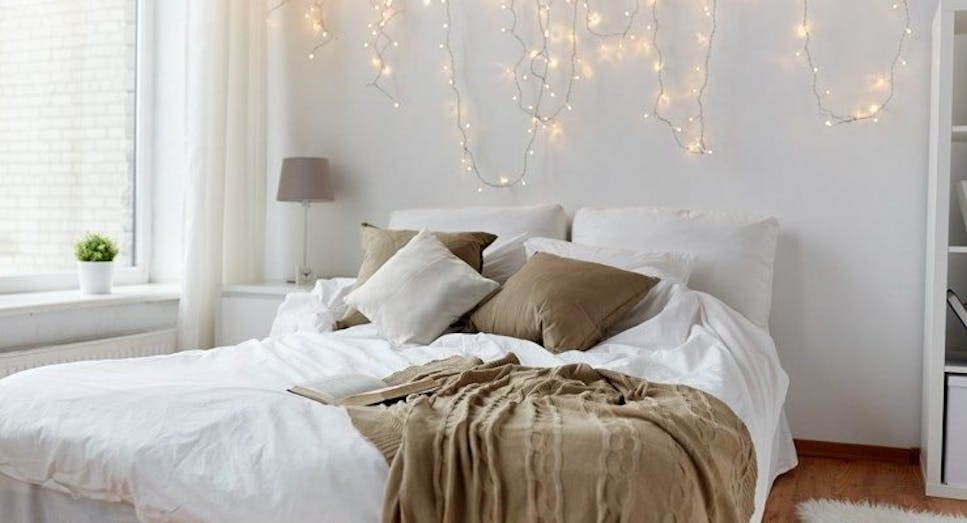 Cheap Co-operative Energy tariffs
Co-operative Energy offers three 100% renewable energy tariffs and is one of the cheapest independent, smaller suppliers around. 
It also charges no exit fees for any its tariffs, meaning you can leave at any point without facing a financial penalty.
Remember to shop around when looking for the best energy deal for you - browse our comparison table to find your most suitable tariff.
Co-operative Energy fixed price deals and tariffs
The Co-op Fixed Tariff runs for 12 months and the unit rates and standing charge for gas and electricity are set for this duration. 
This is a great choice if you want security over your energy spending.
This tariff is typically cheaper than Co-op Energy's variable tariff, however there are other energy providers with more affordable fixed-price tariff options.
Use our comparison table to check out which tariffs are on offer from other UK providers.
One advantage of the Co-op fixed tariff is that it does not impose any exit fees, so you're free to leave the deal before the end of the 12 months without having to pay a cancellation fee.
Co-operative Energy variable tariff
Co-op Flexible Tariff is the only variable tariff on offer from Co-operative Energy, which tends to be the supplier's most expensive energy plan.
This is because it is a variable tariff and the unit rate for gas and electricity can rise or fall over time in line with the wholesale price of energy.
Co-operative Energy will give you 30 days' notice of any changes to unit rates and there are no exit fees for this tariff. 
This means than you can switch to another tariff from Co-op Energy or another provider at any time.
Co-operative Energy Community Power
This is the first-ever energy tariff in the UK to be sourced from community-generated electricity.
It's also Co-operative Energy's greenest and most popular tariff. If you choose this energy deal, all your energy will be sourced from community-run renewable energy projects, and all the gas is carbon offset too.
So, how does it work? Co-op Energy buys its energy from Community Energy Projects through Power Purchase Agreements for a fair price. 
This money then goes into local energy projects, such as installing solar panels on local rooftops and wind turbines on local farmland.
Like the Co-op fixed tariff, this is a 12-month fixed-rate tariff with no exit fee. Want to know more about going green? Check out our green energy guide.
Co-operative Energy Economy 7 and Economy 10 tariffs
If you have an Economy 7 meter, you could save money on your energy bill by using your appliances at night time.
Economy 7 tariffs provide cheaper electricity for certain times during the day, usually at night.  
Off-peak hours differ between providers and sometimes depend on where you live, but usually fall between 10pm and 8am.
At time of writing, Co-operative Energy doesn't offer Economy 10 tariffs.
Co-operative Energy dual fuel tariffs
A Co-operativedual fuel tariff means you're getting both your gas and electricity from Co-op Energy. 
This often makes payment and billing easier, as you only need to deal with one provider, and you've only got a single bill to keep track of. 
Co-operative Energy tariffs for existing customers
As none of the three tariffs from Co-operative Energy have exit fees, existing customers can switch tariffs at any time. 
Just log onto your online account and make the request.
Business energy with Co-operative Energy
Co-operative Energy does not offer business energy tariffs. If you're looking for more info about business energy, visit the business energy section of our site. 
Can I get gas-only and electricity-only tariffs from Co-operative Energy?
All Co-operative Energy tariffs are electricity-only but not gas-only. It's usually cheaper to combine both services and go for a dual fuel tariff, though.
How can I contact Co-operative Energy?
Telephone: 08081641088
(Mon-Fri: 9am-5pm)
Facebook: @cooperativeenergy
Twitter: @CoopEnergyHelp
Co-operative energy reviews
Co-op Energy are highly rated by their customers on review site BazaarVoice, many of them having switched providers in order to save. 
While their tariffs were popular, customers also appreciated their helpful staff and customer service as well as how easy it was to make the change.
Reading reviews from customers can give you an insight into what it's actually like to be with the provider, so you can know what to expect if you sign up with them.
What do I need to do if I want to change my current provider?
Changing your energy provider has never been easier. 
It only takes minutes to run a quote on our site, and within 17 days you could be up and running with your new supplier. 
Click here to run a price comparison.
Switch and save with Energy Monitor
Switching your energy supplier is quicker and easier with MoneySuperMarket's Energy Monitor. 
We'll let you know as soon as there's a cheaper tariff available for you, so you can effortlessly switch and save money on your energy bill.
What happens if my energy supplier goes bust?
It is very rare for an energy supplier to go out of business, but it happened in 2016, with the collapse of GB Energy.
As happened then, any future collapse and its consequences would be managed by Ofgem, the energy market regulator. 
Thanks to Ofgem's safety net, even if your supplier goes out of business, your gas and/or electricity supply will never be cut off or interrupted.
All UK energy suppliers are regulated by Ofgem.
In addition to guaranteeing continuity of supply, Ofgem works to move customers of a failed company to the best possible deal, with any debit/credit transferred to a new supplier that is chosen to inherit the business.
Read our Q&A on this topic here.