A guide to the gas and electricity market
Energy bills are a significant household expense, so it's important to ensure you're not paying over the odds for your gas and electricity. This guide explains the various types of tariffs, to help you find the best deal
What is a fixed-price tariff?
With a fixed tariff, the amount you pay for each unit of energy won't change for a set period of time. This is usually 12 or 24 months.
This kind of tariff can help with budgeting as you're insulated from price increases for the duration, so you won't be hit by any bill shocks.
But on the downside, you'll be at a disadvantage if energy prices fall, as you won't feel the benefit.
In addition, if you decide to switch again during the period of the fix, you could be hit with exit fees.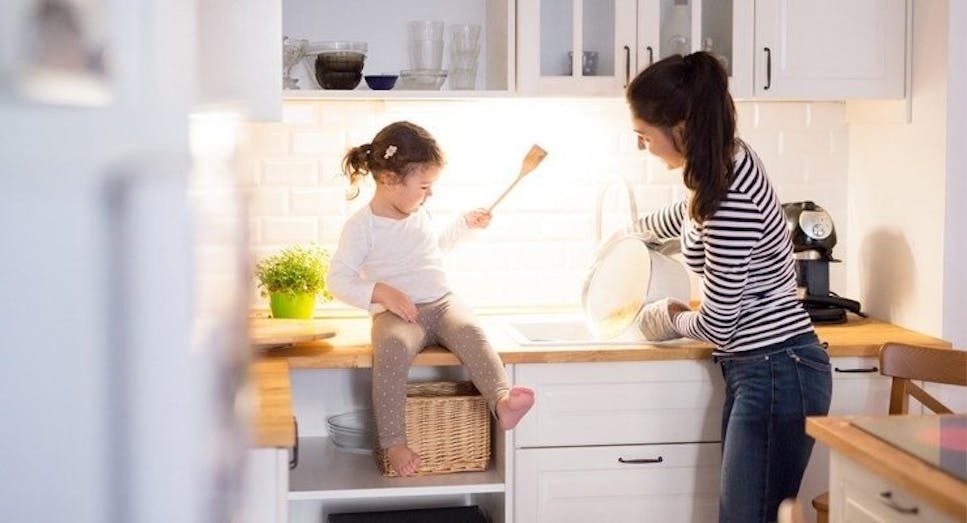 What is a standard variable tariff?
A standard variable tariff (SVT) is your energy supplier's default tariff.  If you've never switched energy supplier – or you haven't switched in the past two or three years – you will probably be one of the 60% of consumers in the UK on an SVT.
If so, you are likely to be paying more than you need to for your gas and electricity bills, as SVTs are often significantly more expensive than most fixed-rate tariffs. This is why it may make sense to switch and fix.
What is a dual-fuel tariff?
A dual-fuel deal is one where both your gas and electricity come from the same energy provider. As you only have to deal with one supplier, this type of tariff can make your bills a lot easier to manage.
Dual-fuel tariffs are usually competitively priced, and providers often offer a discount if you get both fuels from them. You should always do your research – comparing both dual-fuel tariffs and single-fuel tariffs – to see which the best option is for you.
How does a prepayment meter tariff work?
With a prepayment meter, you pay for the gas and electricity you use up front, rather than in monthly or quarterly instalments.
You top up using a card or key to load more money onto your meter – just as you would with a pay-as-you-go mobile phone, though you may also be able to top up online.
One of the big advantages of a prepayment meter is the fact you can keep an eye on exactly how much you are spending. But on the other hand, this option is often more expensive, and it can sometimes seem as though the meter is eating through your money.
In addition, if you are unable to afford to top up your meter – or forget to do so – you risk running out of credit.
If this happens, your power will be temporarily switched off until you top up – not convenient if you need more electricity in the middle of the night.
How do energy price caps work?
Energy price caps are maintained by Ofgem, the energy market regulator, and are designed to limit how much consumers pay for energy. They're reviewed every six months. 
There are two price caps: one for standard variable rate or default tariffs, and one for prepayment tariffs. 
As of February 2022, the price cap is set at £1,971 for the average household on standard variable tariffs and £2,017 for prepayment tariffs. However, these are set to rise to £3,549 and £3,608 respectively in October 2022.
There is no cap on fixed tariff prices. 
How does an Economy 7 tariff work?
With an Economy 7 tariff, you get a cheaper rate for your energy at night during 'off-peak' hours. This is usually a seven-hour period – between 1am and 8am in the winter, and between 2am and 9am in the summer – hence the name 'Economy 7'.
This type of tariff can make sense if you have storage heaters and a hot water tank which can be heated up at night, and which will then release their heat and hot water the following day.
The problem with an Economy 7 tariff is that if you use energy at the wrong time, it can be very costly. So if you're thinking of moving to Economy 7, check carefully if this is the right tariff for you before making the switch, as it requires more discipline and planning than most others.
What is a green energy tariff?
Many energy companies now offer you the option of a green tariff. We get green energy specifically from renewable sources, such as wind power, solar power or wave power – rather than non-renewable sources, such as oil and coal.
While these environmentally-friendly tariffs used to come at a premium, prices are now becoming more competitive. If this type of tariff appeals, note that some smaller suppliers may have deals that compete with more mainstream providers.
What is a business energy tariff?
As a business owner, you will want to find a tariff suited specifically to the needs of your business – and this is where commercial energy contracts come into play.
When considering a business tariff, it's important to note that commercial suppliers work differently from domestic suppliers. MoneySuperMarket can help you find a competitive deal that suits your business.
Compare energy tariffs
Due to unprecedented market conditions, right now it's best to stay with your current energy tariff. This is because there are no deals to compare and switch to.
In the meantime, we recommend you to run a comparison and leave your email with us. Once switching becomes available, we'll be in touch to let you know what deals are out there, so you can find the right one for you.