Energy standing charges explained
It's not as simple as just paying for the energy you use. Standing charges mean that every household must also pay a flat daily rate for their gas and energy supply. Our guide explains what you should know about standing charges.
What is a standing charge?
Your monthly energy bill is made up of the amount of gas and electricity you use plus a fixed daily charge, known as a standing charge. 
This standing charge covers your energy supplier's costs such as connecting gas and/or electricity to your home. You generally have to pay the charge, even if you don't use any energy.
It is normally listed on your energy bill as 'daily unit rate' and an easy way to understand a standing charge is to view it as telephone line rental, but for energy. 
The charge is set by your energy supplier and is likely to change over time depending on several factors.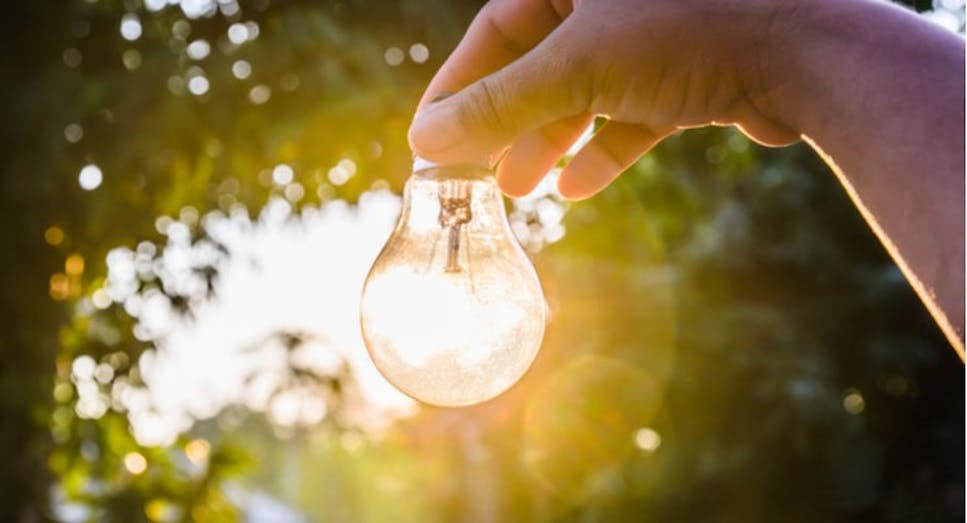 How is the standing charge calculated?
The standing charge is set-up to cover various costs. These include: 
Maintaining the energy network of pipes and wires that brings gas and electricity across the UK to your home

Carrying out meter readings

Funding greener energy development

Government initiatives to support vulnerable households
The energy supplier sets the daily rate you pay depending on your location, your chosen tariff and to make the firm profitable.
The energy supplier is regulated by industry body Ofgem, who impose limits on how much can be charged.
How much do I pay in standing charges?
How much you pay in standing charges depends on:
Your tariff

Your energy supplier

Where you live
As of October 1, 2022, the default Energy Price Guarantee (which temporarily replaces the energy price cap) means the average standing charge cap is 46p a day for electricity and 28p a day for gas - or around £270 a year - for a typical dual fuel customer paying by direct debit.
Rates will vary by region, payment method and meter type, so you should contact your supplier for personalised information.
The Energy Price Guarantee, brought in by market regulator Ofgem, is a temporary measure to protect consumers from the significant increases in wholesale gas prices. 
It will last until April 2024 and means that consumers will pay less for their energy than they would under the price cap. It is due to rise again in April 2023.
Why does the price change?
The standing charge price changes because:
The costs to the energy company of maintaining a supply to your home change over time

The supplier makes commercial decisions to try to make profits and gain a competitive advantage over rival suppliers
In recent times, there have been a number of changes to the market that have increased standing charges. These include covering the cost of failed energy suppliers, expanding the Warm Home Discount scheme and energy network charging reforms.
Prepayment meters and smart meters
You still pay standing charges if you have either a smart meter of a prepayment meter.
Smart meters
Standing charges for homes with a smart meter can be lower than with a traditional or prepayment meter because there is less admin involved in taking readings. You should be able to view the amount charged on your in-home display.
Prepayment meters
Prepayment meters are where you pay in advance for your energy and then top-up as you go. Standing charges will still eat into your credit even if you don't use any energy. 
For example, even if you didn't use any gas during the summer, you would still be accruing the standard charge. When it came to topping up your gas meter for the winter, this would be taken into account and backdated.
Are there standing charges for both electricity and gas?
Yes, you pay an electricity standing charge and a gas standing charge if your home is supplied with both. They should be listed on your dual fuel energy bill at a daily rate.
Because gas and electricity are supplied to your house through different networks, the costs can also change. It also varies depending on which part of the UK you live.
Typically, more rural locations or areas where the gas or electricity supply has to travel further from where it is generated have higher standing charges.
Can I avoid paying standing charges?
The standing charge is part of your energy bill, so you are legally required to pay it along with the gas and electricity you use.
There are few scenarios where you can avoid paying a standing charge, but you might be able to get it removed if you have bought a property but haven't yet moved in. 
If the property is likely to be empty for a while with no gas or electricity being used, it's worth contacting the supplier to explain the situation.
If the property is going to remain empty long term the meter could even be removed. For this to happen, the energy supplier needs to be contacted and there will be a cost.
There can also be rare occasions when energy suppliers offer tariffs without standing charges, but this is likely to be quickly offset by the cost of the energy you use. 
If the standing charge is relatively low where you live, it's likely that you'll be better off overall with a tariff that does have a charge unless your property is empty a lot of the time.
Do all suppliers require a standing charge be paid?
Very few suppliers offer tariffs with no standing charges and because the energy market is constantly moving, these deals can be short-lived.
Utilita is one of the few energy suppliers that doesn't impose a standing charge, but the main energy suppliers - the big six - including British Gas, EDF Energy and Scottish Power rarely offer these tariffs.  
What are the benefits of tariffs with no standing charges?
The main benefit is that you only pay for the energy you use. This means that the more frugal you are with your energy usage, the less you'll have to pay in bills. 
This could work out more cost-effective if it's a property that is left empty for long periods without using any gas or electricity, such as a seasonal holiday home.
Are there any downsides to tariffs with no standing charges?
The downside to a tariff with no standing charge is that the likely cost per unit of energy will be much higher compared to other tariffs.
This is why it's always useful to have an idea of the amount of energy you use on a monthly basis in order to help work out which tariff will prove most cost-effective.
For most people, it's likely that a deal from an energy supplier with a relatively low standing charge will work out cheaper than one with no standing charge. This is particularly true for households with medium to high energy usage.