How to decide whether a credit card is right for you
A new credit card might be a great option, but they don't suit everyone. Our guide looks at the things to consider before applying
It can be difficult to decide if a credit card is right for you. Credit cards offer flexibility - spend now with the agreement to pay it back later. They can also have benefits such as helping you improve your credit score, or paying rewards or cashback on your spending.
But they also come with risks and pitfalls. If you can't manage your credit card repayments you could end up with expensive debts that are difficult to clear. It's useful to fully understand how cards work before you apply.
What are the reasons for getting a credit card?
There can be a number of reasons why you might want to take out a credit card. These could include:
To make a purchase 
The right credit card can help you buy an expensive item up front and spread the cost over several months. Known as purchase credit cards, these cards typically give you an interest-free period before you need to pay off your balance.
To get protection on purchases 
Credit cards offer consumers protection when they make a purchase worth between £100 and £30,000. Under Section 75 protection both the retailer and the credit card company are equally liable to refund you if your goods or services are faulty or fail to arrive – or if the supplier goes bust. So as a cardholder you can apply to your card provider for a full refund if things go wrong.
To improve your credit score
When used responsibly, a credit card can help increase your credit rating because it demonstrates to potential lenders that you can handle borrowing and repayments. A higher credit score can help you get better deals on credit cards, loans and mortgages.
Credit builder credit cards are specifically targeted at those with a poor credit score who want to boost their credit rating.
To transfer debts to a cheaper rate 
If you're struggling to pay off other credit cards or loans, being able to transfer the outstanding debts to a balance transfer card might be a good option. Balance transfer cards offer low or often interest-free periods - with the aim you can pay off your debt in full before you have to start paying higher interest rates again. There will usually be a one-off fee, typically 2% to 3% of the transferred balances, to switch to a balance transfer card.
To earn cashback and rewards 
Certain types of credit cards can give you cashback, rewards points for particular retailers or frequent flier miles. With a rewards credit card, you collect points that can be exchanged for shopping vouchers or other gifts. Cashback credit cards offer the most flexible benefits – a percentage of what you spend is returned to you in cash.
If you love to travel, an airline credit card that gives you air miles on your spending might be preferable. Rewards cards can come with high interest ratesa and an annual fee, so be sure you'll be able to spend enough and repay the balance in full every month (to avoid paying interest) to make it worthwhile.
To get other benefits  
Credit cards can come with added benefits such as access to airport lounges or discounts on concert and theatre tickets. These cards often come with high annual fees so it's important to make sure you'll take full advantage of the benefits on offer. As with standard rewards cards, you'll also need to pay off your balance in full each month to avoid interest charges wiping out the value of the benefits you earn.
To make it cheaper to spend overseas 
Using a standard credit or debit card abroad can be expensive, as many charge fees of up to 3% on foreign transactions. Travel credit cards offer better exchange rates and don't charge you a fee or have lower fees when you use them overseas.
Access to cash when you don't have it upfront 
If you're facing an unexpected bill, or want to pay off a debt such as your overdraft, a money transfer credit card can be a good way to get your hands on the cash you need. These work in a similar way to balance transfer cards, which allow you to transfer your outstanding balance between credit cards. With money transfer cards, you transfer money from your credit card to your bank account instead.
Emergency fallback for university
A credit card can be useful while you're studying, as a way of accessing emergency funds. It offers increased flexibility when money is tight and gives you a chance to build up your credit score – provided you use it responsibly.
Some credit cards are designed specifically for students. Student credit cards are generally only available to student current account holders. They come with a number of benefits, such as interest-free purchases for a set period of time, or rewards and perks on your spending.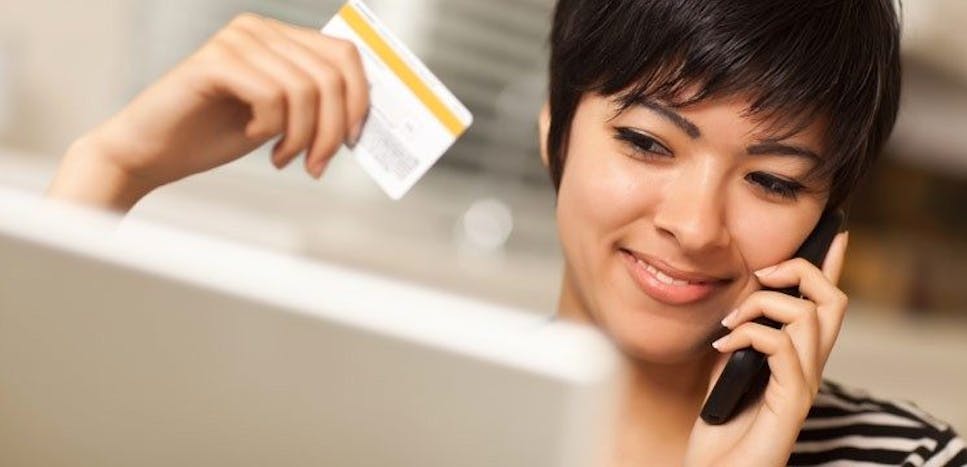 When is it a bad idea to get a credit card?
There are two situations when getting a new credit card might not be the right course. These are:
You have concerns over debt: If you're worried you won't be able to pay off what you owe and feel it's safer to only spend what you have, then not having a credit card removes the risk of putting yourself into debt

You use a lot of cash: If you're regularly withdrawing and using cash it makes more sense – and will be more cost-effective – to do this using a debit card linked to your bank account. Withdrawing cash from a cash machine with a credit card often means you'll pay an additional fee, and the interest starts accruing immediately, making it even more expensive
Read more on the advantages and disadvantages of credit cards in our guide.
Do I need a credit card if I already have a debit card?
Credit cards have some advantages over debit cards which might make it worthwhile to have one alongside your debit card. For example:
Offering protection on purchases. Credit cards offer Section 75 protection which means if goods and services are faulty, don't match the description or aren't delivered at all, you are in a better position to get your money back. Debit cards offer chargeback protection but it's not as comprehensive as Section 75

Rewards and bonuses. Rewards credit cards give you loyalty points, cashback and air miles when you spend. If you're savvy with your everyday spending on a credit card and always pay off your balance on time and in full, these benefits can add up and be highly valuable over time

Spending overseas. A specialist travel credit card could give you fee-free spending abroad and at a better exchange rate than your debit card. This could save you money with every transaction you make overseas
More flexibility on spending. Debit cards only allow you to spend the money you have available in your current account or authorised overdraft. A credit card on a 0% interest deal can help you make a large purchase upfront, for example, and spread the costs over several months.

Emergency purchases. If you need money urgently, such as a new boiler or car repairs, a credit card gives you the ability to pay for it straightaway and pay the money back later after you've been paid, for example
 How does a credit card affect my credit score?
A credit card can boost your credit score if you use it responsibly and make monthly repayments on time. Careful card use shows potential lenders you can handle your finances and clear the balance.
Provided you don't consistently spend up to your credit limit, having a credit card can also lower your credit utilisation – this is a percentage of what you are borrowing compared to your overall borrowing capacity. A lower credit utilisation shows that even though you're able to borrow more, you don't need to, which in turn gives confidence to potential lenders that you can manage your finances – this in turn should boost your credit score.
On the flipside, having a credit card could damage your credit score if you're late or miss repayments. Interest can soon start to build up and your debt could become unmanageable.
What happens if I can't make the monthly repayments on a credit card?
You should try to avoid spending on a credit card if you're not confident you'll be able to pay off the balance on time. Ideally you should be paying more than the minimum monthly repayment required on your credit card.
If you're struggling financially and can't pay the balance off in full, try to make sure you at least make the minimum monthly repayment.
These amounts are typically set at a manageable level, and while only paying the minimum amount won't clear your debt very quickly, it's far better than picking up late payment fees and damaging your credit score.
If you can see ahead of time that making the monthly repayments will be a problem, you could try switching your balance to a 0% balance transfer card to give you some breathing space. While this shifts your debt from one card to another, it also buys you time and can save you a lot of money in interest repayments.
Contact your credit card provider if you're worried and explain the situation. Card providers are required to act sympathetically and positively to customers experiencing financial distress and they should offer solutions, including restructuring your debt or offering a payment holiday.
What are the different types of credit card that I can get?
Balance transfer cards. Designed to reduce the amount of interest you're paying on your existing credit card debts. You shift what you owe to a low or 0% interest balance transfer card giving you time to pay it off without being hit by steep interest charges.
Reward and cashback cards. Credit cards that reward you for spending by offering cashback or points which can be redeemed as discounts on your shopping, or flights with certain airlines. Check whether there's an annual fee, and how much it is. 
Overseas credit cards. The best credit cards to use abroad are generally those with zero or low charges to make purchases overseas. Other perks can include no cash withdrawal fees at ATMs and preferential currency exchange rates.
Purchase cards. A purchase credit card helps you avoid paying interest on your spending for an extended period. This can be useful if you have a big purchase to make and want to spread the cost over a longer time.
Combined balance and purchase cards. A credit card that allows you to transfer debt from another card, but is also designed so you can keep spending. Balance and purchase cards can apply different interest rates on transferred balances and new purchases so make sure you check the terms.
Low rate card. This type of card aims to offer a consistently competitive APR and can be less hassle than constantly switching credit cards when your 0% interest introductory periods ends. When you're choosing a low rate card, you should go for the card with the lowest APR you can get. 
Credit builder cards. Ideal for those who want to build up their credit rating. The APR is usually the most important thing to consider when choosing a credit builder card, as the interest rates can be high. But by paying off your balance in full each month, it can help you to improve your credit score over time.
What are the alternatives to a credit card?
If you don't want a credit card, but need to borrow money in the short term (or you want an alternative for using overseas), there are other options:
Loan. A personal loan, secured loan or guarantor loan can give you access to funds, the advantage being you can usually borrow more than on a credit card and the repayments are fixed and structured (so you'll know that at the end of the loan the debt is fully repaid). But unlike a credit card, you are locked into what you borrow and may face an early repayment charge if you wish to clear the debt quickly.
Overdraft. If you have an agreed overdraft on your bank account this could be a way of conveniently borrowing in the short term. Make sure it is authorised first by your bank and pay attention to the rates as it could be expensive if you are in the red for a long time.
Prepaid cards. Not a means of borrowing, but a prepaid card can be useful for budgeting and spending overseas – if you don't want to use a credit card. You can pre-load the card before you travel with the correct currency at an exchange rate you're happy with, and it means you do not have to take cash everywhere.
Other useful guides
Advantages and disadvantages of credit cards
Compare credit cards with MoneySuperMarket
Finding a new credit card to suit your needs is quick and easy with us. Just give us a few details about you, your finances and the type of card you want, and we'll search the cards available from a wide range of leading providers so you can browse the options available.
We'll show you the best card deals to suit your needs – and your chances of being accepted if you apply. And best of all – searching won't harm your credit rating in any way.