What are the easiest credit cards to get
Finding a credit card with poor credit can be tough, but some cards are easier to be accepted for. Our guide explains more
Every time you apply for a credit card, the lender you're applying to will check your credit score, which is a measure of how reliable you have been with loans and debt in the past. The higher your score, the more likely to are to be approved for one of the top cards. 
However, for people with a less than perfect credit history, some credit cards can be out of reach. Luckily, in the UK, there are a range of easy-to-get credit cards you could be approved for.  
What is an easy-to-get credit card?
An easy-to-get credit card is, put simply, any credit card that doesn't require a high credit score for approval. This means that while you may not get access to cards with the best terms available on the market,you should still be able to get a credit card. Just expect to be offered higher rates of interest and a lower borrowing limit. 
If you're not sure about your credit rating, MoneySuperMarket has a fast, free Eligibility Checker tool which can help you find credit cards you're likely to be eligible for – and shows you your chances of being accepted – all without harming your credit score.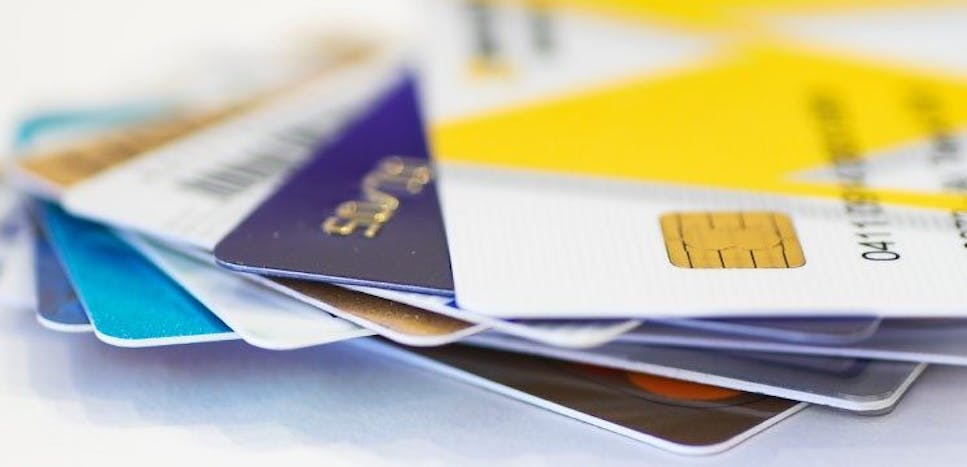 How do I improve my chances of getting a credit card?
The best way to improve your chances of being approved for a credit card is to prove that you're responsible with money – and a low risk to potential lenders. The largest factor is your credit score, but there are plenty of other things you can do to improve your situation: 
Join the electoral roll: Registering to vote helps confirm your identity to the credit agencies, and makes it much less likely that your identity is being used for fraud 

Get a steady income: A decent monthly income is a major signifier that you'll be able to pay back money you borrow 

Pay off outstanding bills: Unpaid bills are a red flag to lenders – they show that you don't manage your money very well. It's important to keep on top of them 

Meet your current debt obligations: If you're already in debt, make sure you are meeting – or preferably exceeding – the minimum monthly repayments. If you're not, you look like you don't take your obligations seriously 

Keep applications to a minimum: If you apply for several loans or credit cards at once, your credit rating is likely to take a hit – especially if you are rejected a few times in a row. It's best only to apply for credit that you feel sure you'll be approved for 
What are the easiest credit cards to get with bad credit?
There are plenty of cards that are easier to get even without a tiptop credit score. In fact, there are plenty of cards designed specifically for people with poor credit and who want to improve it. These cards often come with low spending limits and high interest or APR– but they reward careful spenders by improving their credit scores two or three times a year. 
Credit-builder credit cards: Credit-builder cards are often easy to get even if your credit score is pretty low. In fact, they're designed to change that situation. The idea is that you prove to the credit agencies that manage your score that you can use credit responsibly. This means spending low amounts and paying them off in full each month 

Student credit cards: Young people often reach the age of 18 without much in the way of a credit score at all – it's not that lenders think you're irresponsible, but simply that you haven't had a chance to prove you can responsibly handle credit. Student cards are a great way to teach yourself responsible borrowing 
Am I eligible for an easy to get credit card?
Easy to get credit cards will have more flexible eligibility criteria than other credit cards. If you meet these requirements, you could be eligible for an easy-to-get card: 
If you are 18 years or over 

You are a UK resident 

You have an income of £7,500 and over 
Important: Generally, an easy-to-get credit card won't require a high credit score. Although if you've been bankrupt or have a CCJ, this may impact your eligibility.  
How can I improve my credit score?
To improve your credit score you need to show lenders you are responsible and reliable. This can be done by making regular payments and building up a long and established credit history. 
Here are a few tips on how to improve your credit score: 
Make regular payments on time 
Using bank accounts, you've had for a while to make regular payments on time can help to improve your credit score. By doing this it shows lenders you can be trusted to keep up with payments on your credit card. Older accounts are ideal because you are building up a longer and traceable credit history.  
Avoid moving home frequently 
This isn't something we can all do, so don't fret too much if you've had to make many house moves. It's good to stay at one address because lenders want to see that your circumstances are stable and this includes your living situation. Moving home often may give lenders the impression you were finding it hard to keep up with your rent payments. 
Have long running accounts 
By keeping old accounts open it shows lenders you're able to manage accounts for a long amount of time. This also helps to give you a longer credit history. When you have little or no credit history this can lower your credit score. Generally, most credit rating agencies will score you higher for having kept accounts for a long time. 
Get a credit builder card 
Credit reporting agency, Experian, says that for many consumers getting a credit builder card can help improve your credit score. Credit builder cards are designed for people with poor or no credit history. These credit cards help people build up their credit. Credit builder cards usually come with low spending limits and high interest rates.  
What are the alternatives to credit cards?
There are alternatives to credit cards if you need to borrow money and you have a low credit score. Many providers offer loans for bad credit, while guarantor loans are also an alternative if you have bad credit. Guarantor loans allow you to take out a loan with someone else and they promise to pay your debt if you're unable to. The increasingly popular payment method, buy now pay later, can also be an option if you need breathing space within payments.  
Meanwhile if you're struggling with debt, charities such as National Debtline, StepChange and Citizens Advice offer free, impartial debt advice. They can help you negotiate with your creditors to work out a reasonable repayment plan – helping you to get back on your feet. 
Other useful guides
We have a broad range of detailed guides to help you with your credit card decisions:
Guaranteed accepted cards guide 
How to improve your credit score with a credit card 
Compare easy to get credit cards with MoneySuperMarket
Whichever type of credit card you want to apply for, you can compare deals on MoneySuperMarket. All you need to do is tell us a little about your finances, including details about your income and what you want to use your new card for. 
We'll give you a tailored list of credit cards which you can sort by interest rate, any fees and charges, and how likely it is that you'll be accepted if you apply. This can help you keep your credit intact as you can minimise the chance of being rejected and having to apply again for credit.  
Once you've found the card you want, just click through to the provider to finalise your application.  
MoneySuperMarket is a credit broker – this means we'll show you products offered by lenders. We never take a fee from customers for this broking service. Instead we are usually paid a fee by the lenders – though the size of that payment doesn't affect how we show products to customers.