How chargeback can protect you
When you buy something with a debit or credit card, you are protected through something called chargeback. Our guide explains how it works
Sometimes when you buy something, it may not arrive, or it may come faulty. Find out how you can get your money back with chargeback.
What is chargeback? 
Chargeback allows you to ask your card provider to give you a refund on your credit or debit card if the goods or services you bought don't arrive, are faulty, or don't match the description of what you ordered. 
When a card transaction is disputed, you may be able to use chargeback to reverse the payment and recoup your money.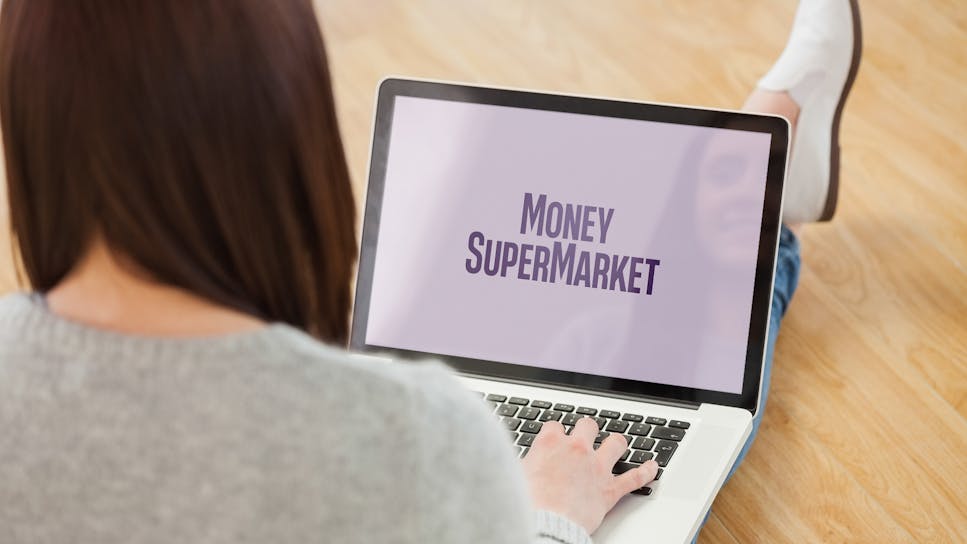 How does chargeback work? 
Chargeback happens when the bank removes the funds from the retailer's bank account and returns them to you – although this can be challenged by the retailer if they feel the claim is unjustified. 
Chargeback is a voluntary scheme. It is not the same as claiming money back under Section 75 of the Consumer Credit Act. Section 75 is a legal requirement on credit card providers (but not debit cards) - for purchases over £100 and under £30,000 - and means they have equal liability with the retailer to make sure you are treated fairly.
Am I eligible to make a chargeback claim? 
If goods or services you bought with a card either don't turn up, are faulty or damaged, or if they are different from the description then you may have a case to make a chargeback claim. 
You should first try to get a refund from the retailer. If they refuse or if they have gone bust, you can contact your debit or credit card provider, who will then contact the retailer's bank to make the claim. 
Chargeback could also be used if the retailer charges you multiple times for the same item, if they go into administration, or if you have been the victim of fraud and did not authorise the payment.
What is the difference between a section 75 claim and a chargeback claim? 
You can only use Section 75 on your credit card for transactions between £100 and £30,000. Chargeback can be used on your debit, credit, and prepaid cards for any amount.   
A Section 75 claim is enshrined in law and means your card provider shares equal responsibility with the retailer for ensuring your goods or services are up to standard.  
In contrast, chargeback isn't legal protection, it's a voluntary agreement between card providers and issuers such as Visa, Mastercard and American Express. 
Section 75 usually gives you a better chance of getting your money back because it's legally binding, but chargeback can be a useful option if Section 75 doesn't apply.  
How do I make a chargeback request?
If you've purchased a faulty item and the company you bought it from refuses to give you a refund or is ignoring your claim, you could make a chargeback request through your card provider. Just follow these steps:
Contact your card provider and tell them you want to make a chargeback claim

Give full details of the purchase you want to be refunded. Your card supplier may ask you to complete a specific form

If asked, provide them with copies of any correspondence you've had with the seller such as letters, emails or records of phone calls

Your card provider will follow through with the chargeback request to the retailer's bank

If successful, you should receive the refund within 30-45 days, although it depends on the complexity of the case
How long do I have to submit the request? 
You generally have 120 days from the transaction being processed or from when you expect to receive your goods or services to make a chargeback claim. 
If you buy a service that hasn't happened yet, such as flights or theatre tickets, chargeback claims can be made either 120 days from the start of the planned event, or within 540 days of when you paid. 
The key is that once you realise you want to make a chargeback claim you should do it as soon as possible.
How long will it take for me to receive the money? 
Your card provider should be able to give you an indication of how long a chargeback payment will take. It varies depending on your bank and how complicated your claim is, but around 30-45 days is typical. 
If you have been waiting longer than eight weeks chase up your claim with your card provider. At this point, you can also make a formal complaint or take it to the Financial Ombudsman Service – which is a free arbitration service.
How much can I claim with chargeback?  
You can usually claim the full amount of your transaction with chargeback, although there are different rules depending on which debit or credit card you have. 
For example, under Visa and American Express's chargeback rules in the UK, there are no limits to the size of the claim you can make, but with Mastercard, any purchase under £10 isn't covered.
Does chargeback work the same with MasterCard and Visa cards? 
Chargeback with MasterCard works similarly but there are some slight differences:
| | Visa | Mastercard |
| --- | --- | --- |
| Cards that can be used | Debit, Prepaid Cards & Credit Cards  | Debit, Prepaid Cards & Credit Cards  |
| How much can you claim for | No minimum spend | £10 minimum spend  |
| How many days to get your claim in  | 120 days but in the event of future-dated items e.g. music concert, the 120 day limit begins once you were due to receive the items/service.   | 120 days but in the event of future-dated items e.g. football match, the 120 day limit begins once you were due to receive the items/service.  |
| When money can be clawed back  | 45 days | 45 days |
| Do they have their own dispute processes?  | Yes | Yes |
What should I do if my chargeback claim is rejected?  
If your chargeback request is rejected, you can complain to your debit or credit card provider. They should look into your complaint and respond within eight weeks. If they don't respond or you are unhappy with the response you can take your case to the Financial Ombudsman Service, which will investigate.
Because the chargeback scheme is voluntary and not legally binding you cannot take your card provider to court.
Can I use chargeback on a debit card purchase?  
Yes, you can use chargeback on a debit card although the specific rules may vary between the different card networks, such as Visa, Maestro and American Express, for example.
Does chargeback work with prepaid cards?  
Yes, you can use chargeback with a Visa and MasterCard prepaid card.
Our expert says...
"It's always helpful to have a layer of consumer protection up your sleeve when you buy things, especially those which cost a lot of money such as holidays. However, the protection you have depends on how you pay for an item – if it's on credit card you'll get legally binding cover under Section 75 – but if it's on debit you'll still get chargeback. While chargeback isn't as bulletproof as it's not legally binding, it can be useful if you can't use Section 75."
Other useful guides 
We have a range of guides about credit cards for you to read:
Guide to credit card protection 
How many credit cards can you have? 
A guide to credit card charges 
Compare credit cards with MoneySuperMarket 
With a credit card, you'll have both chargeback and Section 75 protection when you buy goods and services. That's why credit cards can be ideal for booking large ticket items, such as holidays, day trips, sports events and theatre tickets, among other things. 
It's quick and simple to find the best credit card for your needs with us. We'll ask you a few questions about yourself and what you need the card for and then we'll show you deals to suit you from leading providers across the market. Searching won't impact on your credit score. We'll also show you your chances of being accepted for a card so you'll know where you stand. 
MoneySuperMarket is a credit broker – this means we'll show you products offered by lenders. We never take a fee from customers for this broking service. Instead we are usually paid a fee by the lenders – though the size of that payment doesn't affect how we show products to customers.