Should I get a credit card if I am unemployed?
If you're out of work and not earning you might think that you won't be able to get a credit card. But that's not always the case as our guide explains
Credit cards can be an effective money management tool and can sometimes still be an option for you if you're unemployed.
Being unemployed or on low-income doesn't stop you from getting a credit card, however the very best deals may not be available to you.
It's also important to think carefully about taking on debt if you are not working as there could be risks if you get into financial difficulties.
Can I get a credit card if I'm unemployed?
Although interest rates are likely to be comparatively high, there's a good chance you can still get a credit card if you're unemployed.
That's because many lenders understand that unemployment is often temporary and that an individual's financial circumstances can change.
However, it's worth noting that not all credit card providers are willing to lend to people who are out of work. And sometimes they perceive unemployed people as a higher risk.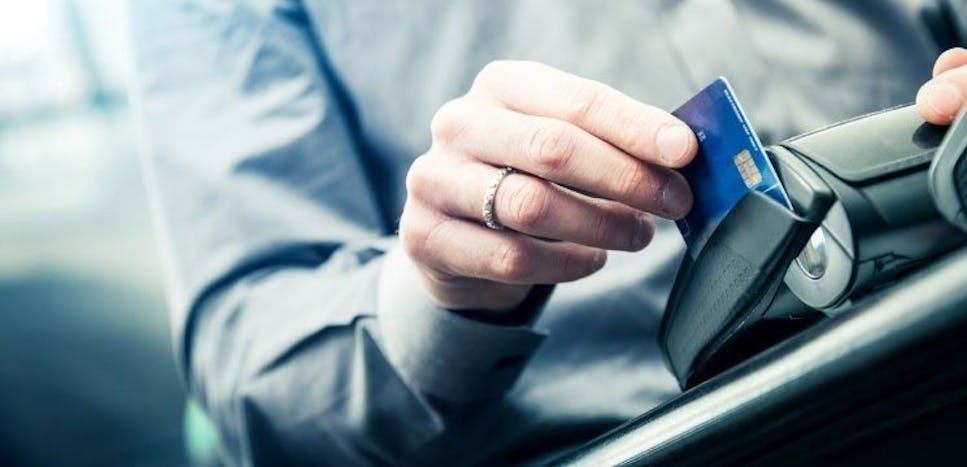 Am I eligible for a credit card without having a job?
It's still possible to get a credit card if you are unemployed and on a limited income – and even if you have a low credit rating.
But being unemployed and having a bad credit rating will mean it's likely you won't get the best interest rates, such as the headline rates you'll see advertised.
There may also be a lower limit to the amount you can borrow on a card - known as your credit limit. This is to stop you from getting into unmanageable debt.

What credit cards can I get if I am unemployed with bad credit?
Being unemployed can make it harder to be approved for credit by many mainstream lenders. But there might still be ways to improve your credit score when you're unemployed: ·
Credit builder cards: If you're not looking to borrow that much money then a credit builder card could be a good option. Credit builder cards come with lower credit limits, so you won't be able to borrow as much. The lower limit can work to your advantage when unemployed, as it might be easier for you to make the smaller repayments

Bad-credit credit cards: Credit cards for people with bad credit are available and are easier to get if you've got an impaired credit rating. But be mindful that so-called bad-credit credit cards will typically feature smaller credit limits and higher rates of interest

Credit builder prepaid cards: While they do not offer a credit facility, credit builder prepaid cards could offer a way to help you improve your credit score, enabling you to get access to lower-cost credit in the future. These cards work by being loaded with cash whenever you need to – so there is no 'credit limit' or credit facility. They charge a monthly fee, but the card provider effectively 'loans' you a year's worth of monthly fees.
With credit builder cards, the idea is you pay back your borrowing over 12 months through the monthly fee - by making your monthly payments in full and on time. The way the loan is structured means if you meet all the payments over the 12 months your credit rating should improve.
What are the pros and cons of getting a credit card when unemployed?
Pros
If you are able to make the repayments a credit card can be a useful budgeting tool

Gives you access to credit you previously didn't have

Can help build your credit score meaning borrowing is easier – and potentially cheaper - in the future

Provide financial protection on purchases
Cons
Potentially less choice of credit cards available

Interest rates could be higher than on standard cards, particularly if your credit score is low

Credit limits tend to be lower

Might be harder to make repayments if you don't have a regular income or money saved – you could run the risk of getting into persistent debt
Can I get a credit card if I am claiming benefits?
Being on benefits doesn't necessarily preclude you from getting a credit card, but it could reduce your chances of being accepted. What's more, some credit cards will have a minimum income requirement that could you rule you out.
Even so, if you have a good credit record and can demonstrate that you can afford the repayments, you've got a better chance of being accepted.
That said, even if you are accepted it's important to note that you may not be offered the best APR and you're likely to have a reduced borrowing limit. 
Does being unemployed affect my credit score?
Your employment status doesn't show on your credit report and in itself doesn't affect your credit score. But problems might arise if you borrow beyond your means and then struggle to make repayments. 
Late and missed payments quickly start to negatively affect your credit rating making it more difficult to be accepted for credit.  
Can I get a credit card if I am self-employed?
If you work for yourself, you can get a credit card. A self-employed person might find it harder to get a credit card because their income may fluctuate.
Our guide on credit cards for the self-employed explains more.
Can I get a credit card if I have a low income?
As you probably expect, if you're employed but on a low income it can be harder to be accepted for credit. This is because lenders will likely perceive you as a higher-risk borrower.
For a lot of standard credit cards, lenders will enforce a minimum income of £7,000. But the good news is that cards designed specifically for people on low incomes exist and are easier to be accepted for.
However, be mindful that cards for people with lower incomes will typically feature lower credit limits and higher interest rates.
What are my alternatives to a credit card if I'm unemployed?
A credit card shouldn't be seen as a long-term borrowing solution. But they can be a useful way of managing your spending on a month-by-month basis. If you need to borrow money longer term, you could look at a personal, secured or guarantor loans. There are also providers who specialise in loans for those with bad credit.
Before you take out any credit be confident it is affordable and you have the means to pay it back. Otherwise, you could risk slipping further into debt.
Compare credit cards with MoneySuperMarket
It's quick and easy to compare credit cards with MoneySuperMarket.  
Just provide a few details about yourself and your financial situation and we'll search the market to find credit cards tailored to your needs. 
You can compare offers by interest rate, rewards and your chances of being approved before making a final decision. We use a 'soft search' so looking for a new credit card won't impact your credit score. 
MoneySuperMarket is a credit broker – this means we'll show you products offered by lenders. We never take a fee from customers for this broking service. Instead we are usually paid a fee by the lenders – though the size of that payment doesn't affect how we show products to customers.