One day car insurance - do I need it?
Need 24-hour car cover? Read our guide to find out how and when this type of temporary cover can help
This comparision service is offered by our preferred partner Safely Insured
Moving house? Testing out some new wheels? Borrowing a friend or family member's car? A one-day car insurance policy is ideal for when you only need to insure a vehicle for 24 hours.
What is one-day car insurance?
One-day car insurance is a type of short-term car insurance, which gives you 24-hour cover for driving a car. Short-term or temporary car insurance cover allows drivers to be covered for as little as one day and up to 12 weeks. And if you choose one-day insurance, most providers will let you extend the policy if you decide you want to be insured for longer.
It should work out cheaper than taking out annual cover if you don't need insurance for the full year. And it's quick and easy to organise.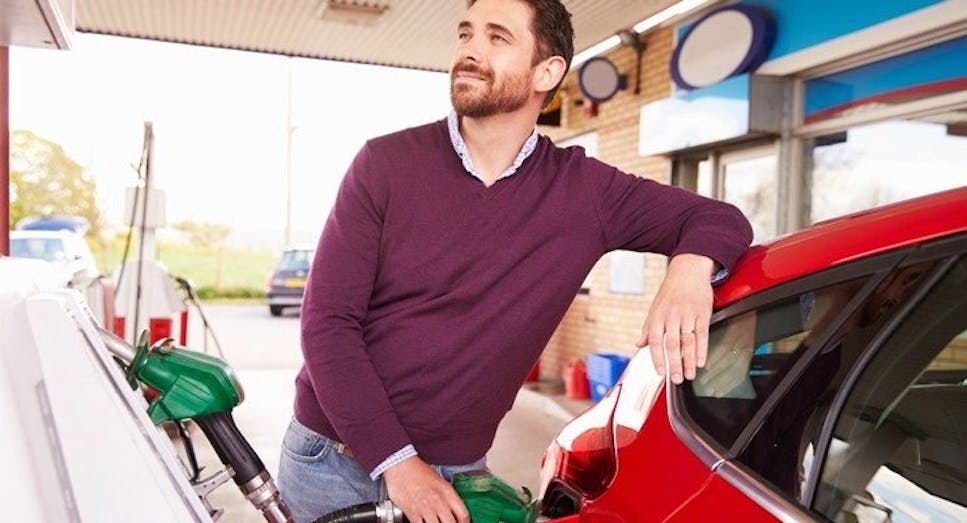 Do I need 24-hour car insurance?
Even if you use a car for just one day, you need to have adequate car insurance cover – as it's illegal to drive in the UK without insurance.
Reasons you might need a one-day car insurance policy include because you're:
Test driving a privately owned vehicle

Hiring a car for a one-day road trip

Collecting or delivering a vehicle that belongs to someone else

Borrowing a car from a friend or family

Using a courtesy car – although cover is often provided automatically in this case

In an emergency situation in which you need to drive someone else's car
What is covered by one-day car insurance?
When you take out a short-term car insurance policy, you'll usually be given fully comprehensive cover as standard – though some providers also offer third-party and third-party, fire and theft as alternative options.
Having fully comprehensive car insurance means you'll be covered for damage you do to a third-party, their vehicle or their property, as well as any damage to, or the loss or theft of your own car.
How much does one-day car insurance cost?
The main benefit of short-term car insurance is that rather than paying for a full annual policy, you can just get cover for the time you need. As annual policies can cost hundreds or even thousands of pounds, this can save you a lot of money – especially if you only need insurance for one day.
However, the cost of one-day car insurance will depend on the 'risk' the policy provider thinks you pose. In other words, it will price your policy according to how likely it thinks you are to have an accident.
If your quote seems high, you may be able to cut the cost of one-day car insurance by:
Paying a higher voluntary excess, as this can help demonstrate to insurers that you won't bother making a small or frivolous claim

Choosing a smaller car, as these vehicles are usually in lower insurance groups, you should find you pay less for cover
What extra features can I add to a one-day car insurance policy?
In most cases, you should be able to add the following on to your policy:
Consider that these are likely to increase your premiums, so consider whether you really need them before adding them on to your policy.
Am I eligible for a one-day car insurance policy?
Different providers have different rules when it comes to eligibility for one-day car insurance. Common reasons you might be refused cover include:
Your age: Most insurers will only insure drivers aged between 19 to 75 on a one-day policy, although some companies provide cover for 17 year olds and even learner drivers

The value of the car: Some insurers exclude cars over a certain value – as an example, sometimes £50,000
What do I need to get a one-day car insurance quote?
To give you a quote, insurers will need to know:
Your age

Your address

Your occupation

Your driving licence details

The make and model of the car you want to insure

The date and time you want the cover to start
What if I need a policy for longer than one day?
A one-day car insurance policy only covers you for 24 hours, but you can also find short-term cover that lasts for a few days, a few weeks or even several months.
If you need cover for longer than this, taking out an annual policy and cancelling it when you're finished using the car pay prove a cheaper option. Just check whether you'll have to pay a cancellation fee to do this.
What are the alternatives to a one-day car insurance policy?
Alternatives to one-day car insurance include:
Compare one-day car insurance
You can find cheap one-day car insurance quickly and easily by comparing short-term car insurance quotes from MoneySuperMarket's preferred partners.
All you have to do is to give us a few details about yourself, your car, and your driving history, as well as the date and time you'd like the cover to start – and we'll put together a list of quotes that match your requirements.