European Car Insurance
Are you planning to drive in Europe? You'll be happy to know that it is easy for UK motorists to cruise through European countries. That said, it is important to make sure you are covered in the event of any unwanted mishaps along the way. In this handy guide, MoneySuperMarket explores all you need to know about European car insurance. This will allow you to enjoy your road trip with well-deserved peace of mind.
Can I drive in Europe after Brexit?
Most UK insurers will offer cover for driving in Europe post Brexit.
When you're taking your car abroad, the rules work slightly differently. For instance, your insurance might not give you the same level of cover you're used to in the UK. So it's often a good idea to arrange extra protection.  You'll also need to make sure you have all the right documents with you and mark your car with a UK sticker.
Luckily, some new agreements have made driving in Europe after Brexit much simpler than it used to be. We delve into more detail here.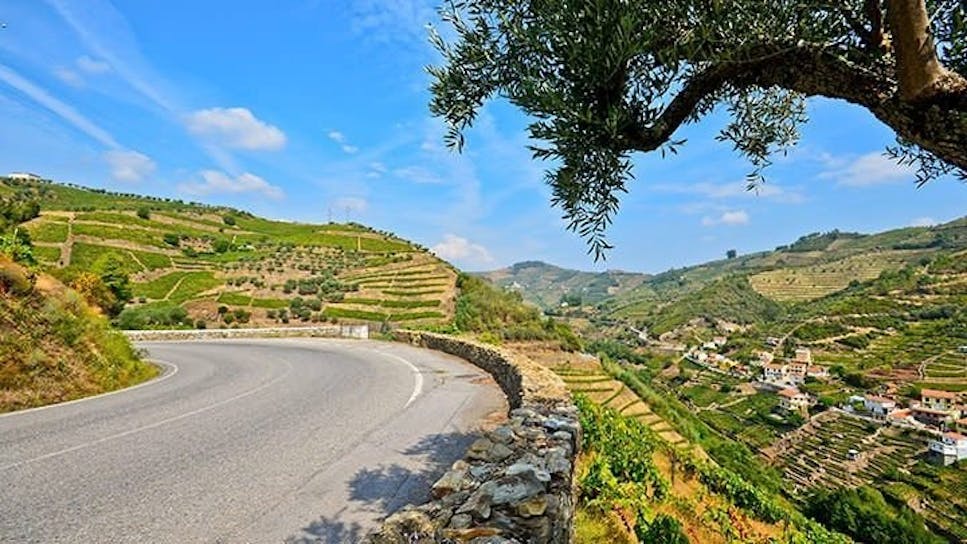 What is a green card?
A green card is an international insurance certificate. It lets local authorities know that you have the legal minimum of cover. 48 countries have signed up to the green card system, including all EU countries and several others like Russia, Morocco, and Israel.
Bear in mind that you won't get a green card automatically. You'll have to apply for one with your insurer. It can take around six weeks before your green card arrives, so make sure you leave plenty of time before your trip.
Do I need a green card?
If you're driving anywhere in the EU, you won't need a green card. Your UK insurance will cover you, just like it did before Brexit. You used to need a green card to drive in Europe after the 1st January 2021, but it's no longer required. In August that year, the UK made a deal with Europe to allow travel without a green card.
You can also now drive without a green card in the following non-EU countries:
Andorra 

Bosnia and Herzegovina

Iceland

Liechtenstein

Monaco 

Norway

San Marino

Serbia (but not Kosovo)

Switzerland 

Vatican City
However, there are still a few countries in Europe where you'll need a green card or a local insurance policy before you can drive. These are:
Albania

Belarus 

Moldova

North Macedonia

Russia

Turkey 

Ukraine
The only place in Europe that isn't part of the green card system is Kosovo. If you're driving into Kosovo, you'll have the opportunity to buy local insurance at the border. It shouldn't cost more than 15 euros or so.
How do I apply for a green card?
To get a green card for driving outside the EU, simply get in touch with your insurer. They'll be able to get you one. In most cases, you'll be able to download and print it off yourself.
If you request one in the post, the process could take up to six weeks. Hence, make sure you leave plenty of time before your trip. The green card itself is always free, but some insurers might charge a fee for handling the paperwork.
Will I need a green card for driving in Ireland?
No, you won't need to carry a green card for driving anywhere in the EU, including Ireland.
What else do I need for driving in Europe?
There are a few documents you'll need to have with you whenever you're driving in Europe after Brexit. These are:
Your driving licence

An international driving permit or IDP (in some cases)

Your vehicle logbook or V5C

Your car insurance certificate

Your travel insurance documents
If your driving licence is a card with a photo of you, you won't need an international driving permit in any EU country. But if you have a paper licence, or your licence was issued in Guernsey, Jersey, the Isle of Man, or Gibraltar, you'll need an IDP.
Your car will also need to be marked to show that it's from the UK. From the 28th September 2021, all UK cars must have a UK mark. In fact, a GB identifier is no longer allowed.
If your car's numberplate already includes a UK identifier with the British flag, you don't need a sticker. But you'll need to display a UK sticker if:
It says GB rather than UK

It shows an English, Scottish, Welsh, or European flag

There's no country indicator – just numbers and letters
There's one exception, though. If you're driving in Cyprus, Malta, or Spain, you'll need a UK sticker, no matter what's on your numberplate.
What's more, since they drive on the other side of the road in Europe, you'll need to prevent your headlights blinding other drivers. You can buy headlamp converters online or at your local garage that should do the trick. Also, make sure you keep up with local laws. In France, for instance, all drivers have to keep a high-vis vest in the car.
What type of European car insurance will I need for driving in Europe?
All drivers in the EU must have a minimum of third-party car insurance.
But will that be enough? After all, if you get in an accident, third-party insurance will only cover the other driver. If you're driving your car in Europe and you seriously damage your own vehicle, you could be left without cover. That could lead to serious expenses, and it'll be much harder to enjoy the rest of your holiday.
Even if you have fully comprehensive cover in the UK, you should never assume you'll get the same level of protection when you're taking your car abroad. In most cases, in fact, you won't. When you take your car abroad, it's a good idea to check your policy carefully to see what's included and what isn't. Some things to look out for include: 
Your level of cover: check to see whether the level of cover you have for driving in the UK matches the level of cover provided for the country you are planning to visit. 

The countries covered: make sure the policy covers the country you are driving in. Some countries that are in Europe, but outside the EU (i.e. Switzerland), may not be covered by your policy. 

The policy length: most policies will limit the length of time you'll be covered while driving abroad, which is usually between 30 and 90 days. You might need to pay an additional premium if you are away longer.

Breakdown cover: if you have breakdown cover in the UK, can this be extended to Europe? Having breakdown cover means you won't end up being stranded on the roadside abroad, where you might not speak the language. You might want to buy additional 
Do I need extra cover if I'm driving in Europe?
If you decide you need extra cover for driving in Europe, the easiest way is to let your insurer know you're taking the car abroad. Most insurers will offer to boost your insurance while you're in Europe for a small extra fee.
However, if you don't like the offer your insurer makes, there are other options too. For instance, you could consider getting short-term car insurance to cover your holiday. That way, you can choose a deal from dozens of insurers and find one that includes all the protection you need.
How much does European car insurance cost for driving in Europe?
If you already have car insurance in the UK, there's no extra cost for driving in Europe. At least 30 days of European third-party cover will already be included in your deal, and you won't have to pay a penny. 
If you want to increase your level of cover while you're abroad, though, there will be some extra expenses. Moreover, driving abroad comes with extra risks. There is a chance you'll be driving on unfamiliar roads in a country with a foreign language and, what's more, you'll be driving on the other side of the road. These increase the likelihood of an accident, which insurers factor in. However, the extra cost shouldn't be too much. After all, you'll only need the extra cover while you're out of the country, rather than for a full year. 
How can I get cheaper European car insurance for driving in Europe?
If you want to keep the cost of car insurance low while you're driving in Europe, there are a few ways to get less expensive cover.
For instance, you should think carefully about what extras and add-ons you'll need for your trip. You might not need all the same features as you would in the UK. For instance, a courtesy car might not be as important if you're on holiday. Losing a few add-ons should help save on expenses.
Your insurer is also more likely to charge you less if they know you're a reliable driver. If you've gone years without making a claim on your insurance, you'll build up a solid no claims discount. Your insurer might take that into account when you tell them you'd like to drive your car on the Continent. 
If you think your insurer's European cover is too expensive, you can always look elsewhere. A short-term car insurance policy might be able to help you out instead. When you compare prices online, you can be sure you're always getting the best possible deal. 
Are driving laws different in Europe?
Generally speaking, road rules in the UK and Europe are very similar. By sticking to some basic principles, you'll be sure to always stay on the right side of the law.
For instance, you should always wear a seatbelt, and make sure you don't drink or use your phone while driving. Moreover, it is important to not drive uninsured and not exceed the speed limit. As for the latter, it would be wise to do some homework before you leave, and check the country's limits, as most places will have their own speed rules.
Also, it is worth mentioning that some European countries will have their own road laws. Some may require all kids under 12 to sit in the back, while others may require you to keep your lights on at all times. Still others may expect you to carry specific safety equipment. Again, do your research and be prepared for your European road trip!
Tips for driving in France
If you're driving to Europe, there is a good chance you will pass through France. Therefore, it may be useful to bear in mind a few things for when you hit the French roads:
Carry spare change for motorway tolls. If you can't be bothered with coins, a toll tag will do too.

Remember that motorists drive on the right in France. When at a roundabout, you'll have to give way to traffic on the left.

In urban areas, the speed limit is 50 km/h (31 mph). On autoroutes or motorways, instead, it's between 110 and 130 km/h (68-80 mph).
How old do you I need to be to drive in Europe?
The legal age to drive in most European countries is 18. What's more, you'll not be able to use a provisional driving licence. Only a full driving licence will do. You will also need to be 18 if you're applying for an IDP.
Finally, bear in mind that if you decide to hire a car in Europe, you'll have to be at least 21 years old.
Compare European car insurance quotes
Wherever your travels take you, the best way to get a great deal on European car insurance is by comparing prices online. With MoneySuperMarket, it couldn't be easier to find a great policy. Simply give us a little information about yourself and your car. We'll instantly put together a list of quotes that fit your requirements.
You'll be able to sort through deals by their overall monthly and annual cost, the coverage you'll get with the policy, and the excess you'll need to pay to make a claim. Once you've found a quote that ticks all the boxes, just click through to the provider's website to finalise your purchase.
As with all types of insurance, be wary of taking out the cheapest available quote. In fact, it might not offer the level of cover you really need. We recommend you aim for a balance between price and policy, so you can get the right deal for you and avoid over- or under-insuring yourself.