UK drivers in Ireland
If you're a UK driving licence holder, driving in Ireland shouldn't hold any fears. But there are a few differences you need to know about, including whether you're covered by your car insurance
Does my UK car insurance cover me in Ireland?
Yes, all UK vehicle insurance provides the minimum third party cover to drive in EU countries.
If you have a fully comprehensive policy, check with your car insurance provider to see if this extends to Ireland, as well as checking whether you are covered for theft or damage to your car when abroad.
If you are going to be in Ireland for more than 90 days, again contact your insurer to see if you need additional cover.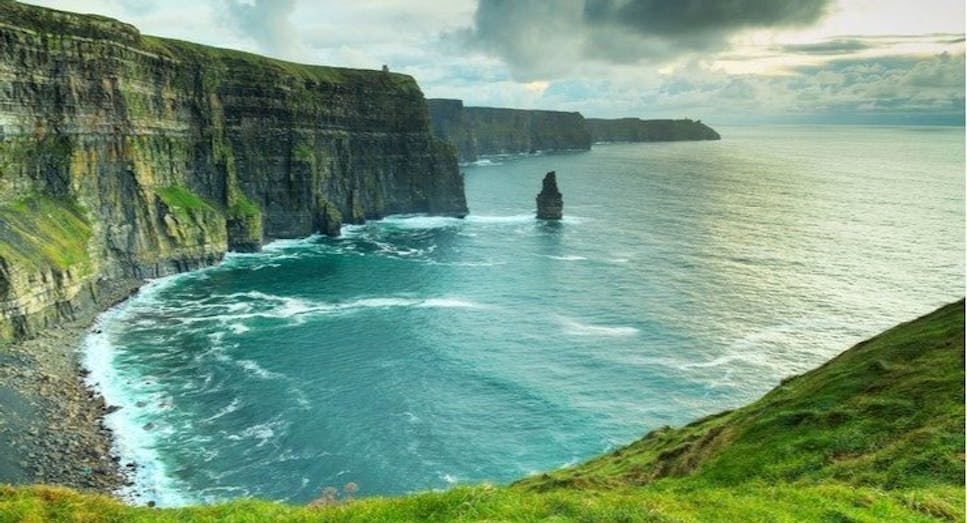 Do I need extra insurance to drive in Ireland?
You don't need additional insurance, but it's sensible to take your Certificate of Motor Insurance. This provides details of your cover that you'll need to provide if you have an accident.
Read more about driving on the continent with our guide to Making sure you're covered to drive in Europe.
Do I need a Green Card?
If you're driving anywhere in the EU, including Ireland, you won't need a green card - your UK insurance will cover you, just like it did before Brexit
Can I bring my car from UK to Ireland?
Yes, you can take your car from the UK to Ireland.
How long can I drive in Ireland on UK plates?
Vehicles from the UK can be temporarily driven in Ireland for up to 12 months.
Will my car insurance go up if I claim in Ireland?
Probably. Car insurance premiums tend to rise if you make any claims, wherever you are driving because insurers take the view that a similar incident might happen again.
What documents do I need for driving in Ireland?
Keep the following documents with you when driving in Ireland:
A valid UK driving licence

A GB sticker on the back of your car – unless your car has EU plates

Your motor insurance certificate

Your V5 registration document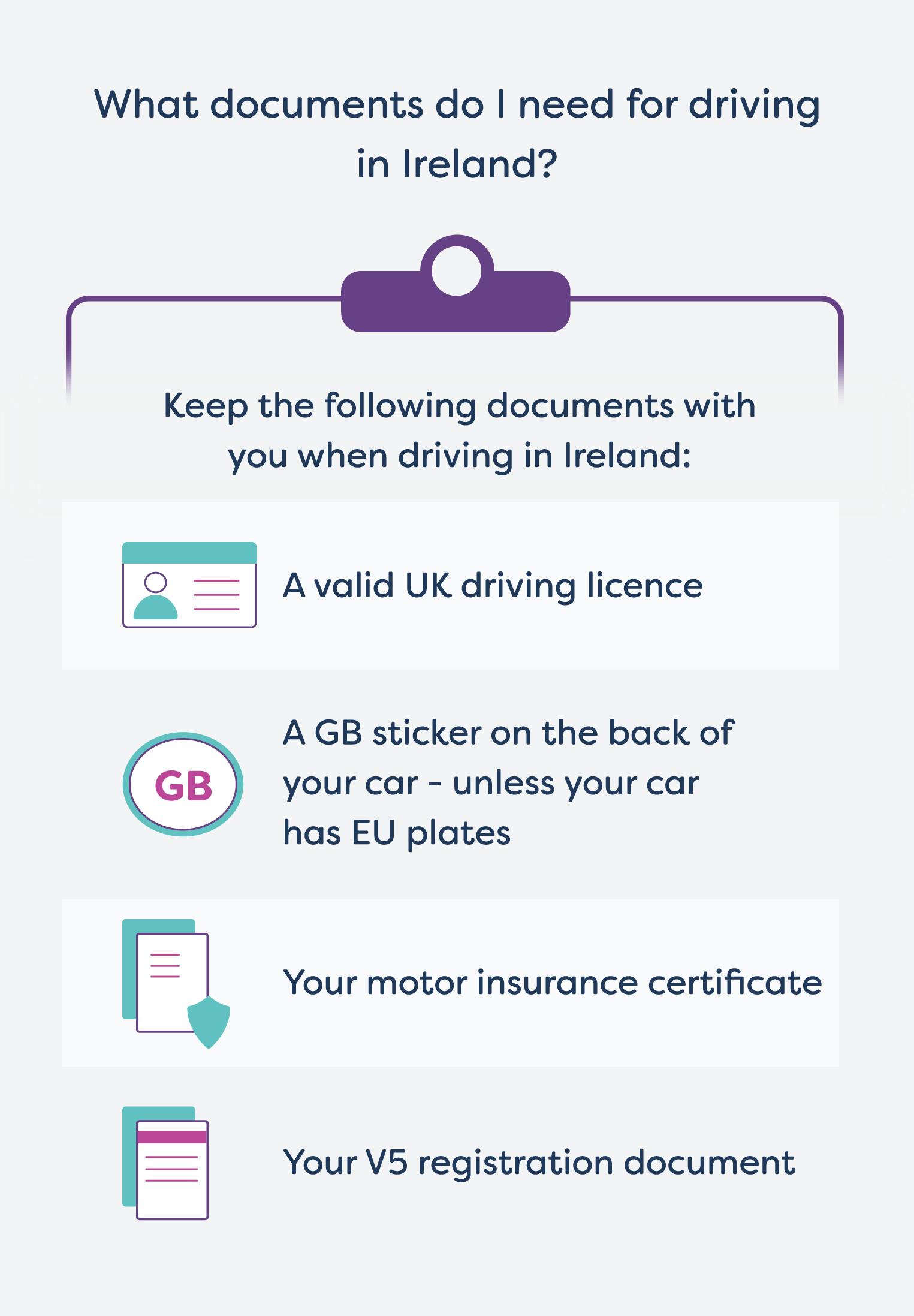 What else do I need to know before driving in Ireland?
Motorists drive on the left and overtake on the right – the same as the UK

Speeding fines in Ireland are currently set at a flat rate of €80 regardless of the speed at which offenders are caught.  By law, the part of your navigation system that shows you where fixed speed cameras are must be deactivated

Some motorways in Ireland have tolls and many don't take credit cards, so make sure you have change or invest in an e-Toll electronic tag

The minimum age to hire a car is 23. You need a full, valid UK driving licence and usually a second proof of ID

Car insurance differs from policy to policy, so before you drive overseas, check your insurance and increase the protection provided if necessary

Make sure you have breakdown cover in place and that it's valid for driving outside of the UK. Read our guide to European breakdown cover.

Other items worth taking with you in your vehicle include a reflective warning triangle, fire extinguisher, spare bulbs for your car lights and a first aid kit
Compare car insurance
If you're driving in the UK or overseas, MoneySuperMarket can help you save money on your car insurance in just a few minutes.
Whether you're looking for full comprehensive or third party cover, we'll compare quotes from our leading panel of insurers to find you the best deal.