Find out who needs public liability insurance
Not all businesses need public liability cover – but if your work brings you in contact with the public, yours might. Read our guide to see if public liability is necessary for you.
Public liability insurance is one of the main kinds of commercial cover – it's there to protect your bottom line against the risks that come with dealing with members of the public. But since every business is different, they all have different needs. You can tailor your insurance to your own unique requirements: that way, you won't risk massive losses by being under-insured, but you also won't be wasting money on cover you don't really need.
Is public liability insurance mandatory?
No, public liability insurance isn't mandatory. There's only one type of business insurance which is a legally required – if you have any employees who aren't in your immediate family, government rules say you must have employers' liability insurance in place. Even though public liability insurance isn't a legal requirement, it's still highly recommended if your business brings you into any kind of contact with any third parties – that's clients, customers, contractors, or members of the public.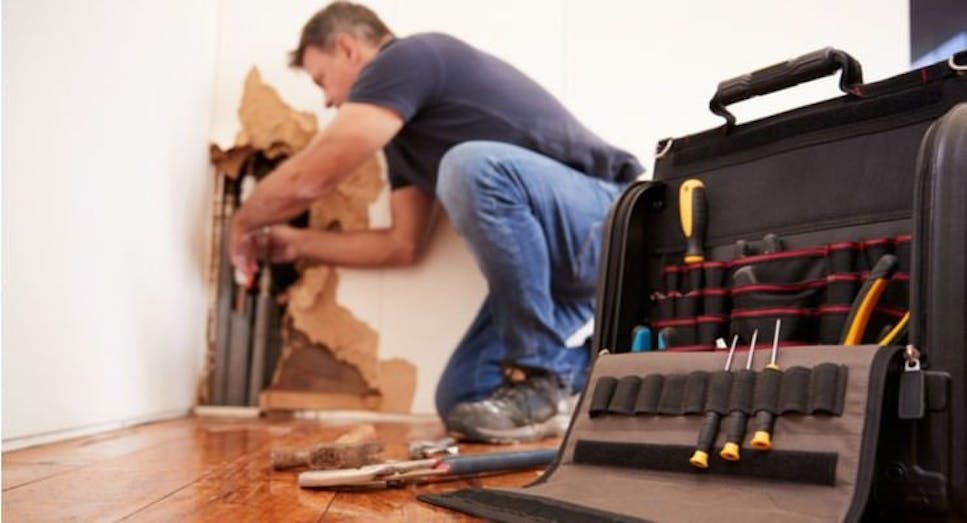 When is public liability insurance required?
There are some situations in which you might be required to have to have public liability insurance in place before you can get to work. If you're a contractor, your clients might insist on a certain level of public liability insurance before they'll work with you. Similarly, some trade associations require their members to be fully insured.
For instance, if you want to join the Association of Plumbing and Heating Contractors, you need to have at least £2 million in public liability cover. Belonging to the relevant trade association is an important way of letting your clients and customers know that your business is reliable – so it pays to get insured.
Public liability insurance covers you against any claims made my members of the public against your business, which can easily run into the millions. No matter how hard you try to minimise risk, accidents can always happen – so if your business involves any kind of contact with other people, public liability is worth considering.
What could a public liability policy help with?
No matter what kind of business you run, it's likely that there are some possible situations where public liability could help. Here are just a few examples:
If you run a shop, a customer could trip and fall over some stock that's been left on the floor. If they break a bone, they could be out of work for weeks, and even sue you for the lost income – but public liability will pay for any damages

If you have an office where you might meet clients the same risks could apply – and it works the other way too. If you meet clients at their own business premises, there's still the risk of causing damage – it only takes one spilled cup of coffee to ruin a new computer

If you're in the building trades there's always some risk to members of the public. An electrician could accidentally cut off the power to a neighbouring property, spoiling the food in their freezer, or a piece of scaffolding could fall from a building site and injure a passer by

Even if you're simply trying to promote a business in public, there are risks you might need public liability to protect you from. A leafleter could trample over someone's flowerbed, or a sign at a trade show might collapse and injure someone. If there's any kind of interaction with the public, then public liability is worthwhile – it's a small price for peace of mind
What types of businesses need public liability?
Public liability insurance can help just about any kind of business – if your work involves physically interacting with other people, it's worth getting insured. Here are just a few of the types of business that find public liability helpful:
Retailers

Restaurants and cafés

Manufacturers

Event organisers

Contractors
If you're a small trader and your business comes with a low level of risk you might think that public liability insurance is somewhere you can save a few pennies. But a claim against you could be disastrous, and could even lead to the business closing down. Having cover would give you peace of mind that, should the worst happen, you are protected.

- Sam Meadows, Personal Finance Expert
Do I need public liability insurance as a sole trader?
Even if you have a small business, you still might need public liability insurance – and for an uninsured sole trader, the costs could be crippling if a member of the public chooses to sue. That's why it's important for sole traders to get the right level of protection if you have any contact with the public, including customers and clients. Sole traders with smaller turnovers can usually get a much cheaper deal on public liability insurance than big firms too.
Do I need public liability insurance if I work from home?
Even if you work from home, it might be a good idea to get public liability insurance. There's a simple test to work out if you need this cover – does anyone ever visit you at home for business purposes, or does your work ever take you outside the house? If the answer to either question is yes, then you should seriously consider public liability.
Do I need public liability insurance for a private party or wedding?
If your business is hosting a private function on your business premises, then public liability is a must – the more people you have in your property, the greater the risk of something going on. If you're hiring out a venue, it's also encouraged. In fact, many venues might require any clients to have the right level of insurance in place before they'll let you use their space.
If you're an event planner or you manage private parties as part of your business, then public liability is one of the most crucial kinds of business cover out there for you. When you plan a wedding or event, you could be legally liable for anything that goes wrong – and with plenty of excited guests, you can never rule out risks entirely. Make sure you're properly insured, so if a settlement claim comes up, it's your insurer that pays out, and not you.
What happens if I don't have public liability insurance?
Getting public liability insurance can mean an extra expense for businesses – but without it, you run the risk of losing serious amounts of money. If someone files a claim against you and you don't have public liability, you'll have to pay for a solicitor out of the company funds or even your own pocket – and solicitors' fees can run into the thousands per day. If a claim goes to court, you'll have to take time off work to deal with the case – and if the court finds against you, it's possible you'll have to pay millions in damages to the other side, plus their own legal fees.
It's easy for a single case to completely bankrupt a small business. But with public liability, your insurer will cover everything – from the cost of hiring lawyers to any compensation payouts. All you'll have to pay towards any claim is a small excess, and once the process has been finished, you can go back to doing what you do best – without risking your business's future.