Business insurance for builders
If you're a builder you'll need to take out business insurance – here's how to find the right cover
What is builders' business insurance?
Builders' business insurance is cover you can take out for your building or construction business. It offers a specialised level of cover designed specifically for builders, including cover for legal costs, insurance for tools and equipment, and personal accidents.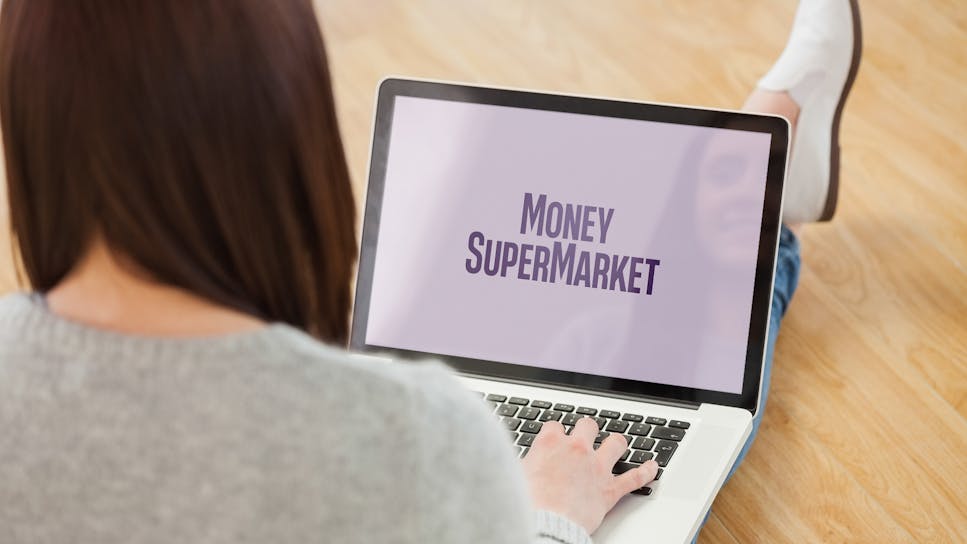 What does business insurance for builders cover?
A business insurance policy for builders can offer a number of cover options, but the main ones are public and employers' liability.
Public liability insurance for builders
Builders' public liability insurance can cover you for the cost of damages, compensation, legal fees, and medical expenses if you're responsible for the injury or death of a third party or damage to their property. It can help in situations such as:
If a brick falls and hits a member of the public as they pass by your building site

If a piece of scaffolding collapses and damages a vehicle

If there is a structural defect that causes an injury or death
Public liability insurance isn't legally required, but it can be valuable cover to have as legal fees and compensation payments can have a big impact on your company.
Additionally you may find that many potential clients will request that you take out public liability insurance, or they might refuse to hire you.
When it comes to deciding how much public liability cover you should take out, consider the size of your business. Cover for between £1 million and £10 million should usually be enough for small to medium sized businesses, but bigger businesses are likely to require more.
Keep in mind that the more you take out, the higher your premiums will be – but you could argue that being overinsured is safer than underinsured.
Employers' liability insurance for builders
If your business has employees, then employers' liability insurance is a legal requirement. It covers you against any compensation costs that might arise if an employee becomes injured or ill as a result of the work they do for you.
To keep your employers' liability insurance cover valid you'll need to make sure your company maintains the correct health and safety standards – if not, you might not be able to make a claim.
Aside from public and employers' liability insurance, you may also want to consider the following policies for your builders' business cover:
Financial loss: This can cover you for any compensation you would have to pay to a third party that wasn't caused by damage to or loss of physical property. For example, it would cover you if you performed a task incorrectly and your client lost business as a result

Product liability: This covers you for any costs resulting from injury or damage to property caused by a product you supply or manufacture

Legal expenses: Legal expense cover can help you pay for legal costs for things like employment disputes, property disputes, and tax investigations

Accidental death: An accidental death policy offers a lump sum should you or an employee die as a result of an unforeseen incident

Tools and equipment: This will provide cover for the cost of replacing any tools or equipment you have as part of your work if they're damaged or stolen

Business contents: A business contents policy covers items you need for your work, such as office furniture or computers and phone systems, if they're damaged or stolen

Professional indemnity: This covers you if your building business is responsible for any professional negligence, and it can be important if your business offers specialist services

Personal accident: Personal accident cover offers a lump sum payment if you or an employee are no longer able to work on a permanent basis as a result of an accident at work
The level of cover you get will depend on your insurer and the policy you choose – be sure to read any policy documents before taking out insurance so you know what you'll be covered for.
Builders' business insurance for contractors and sub-contractors
If you're a contractor and you supervise self-employed people or small firms and they use your materials or equipment, they should be covered by your public liability insurance. However if they work unsupervised, or if they use their own materials and equipment, they'll need to take out their own cover.
If you're a sub-contractor working under supervision, your contractor's policy should cover you, but if you're working unsupervised you'll also need your own insurance policy.
Vehicle cover for your building business
If your building business uses vans or trucks as part of your work, you'll need to take out business van insurance – it might be worth considering fleet insurance if you need to cover more than one vehicle.
Compare cheap business insurance quotes for builders
Comparing builders' insurance quotes with MoneySuperMarket and our preferred partner Simply Business is the easiest way to find a cheaper deal on cover. All you need to do is tell us a little about yourself, your business, and the type of cover you require, and we'll show you a list of quotes tailored to your needs.
Then you'll be able to browse through the different deals and compare them by the level of cover you'll get as well as the price you'll pay in premiums. Once you've found the deal you want, just click through to the provider to finalise your purchase.
Remember as with any insurance, the cheapest available option may not be the best suited to you. You should instead aim for a balance between price and level of cover, so you know you have the right policies in place without overpaying.