Take out temporary cover for your van
You can cover your van for a day, a week, or a month, whichever suits your needs – here's how temporary van insurance can help
Get a van insurance quote
Visit Safely Insured for short term van insurance

Visit Safely Insured for short term van insurance
What is short term van insurance?
Short term van insurance is cover you can take out for a short period of time that insures you to drive your van in a number of different circumstances.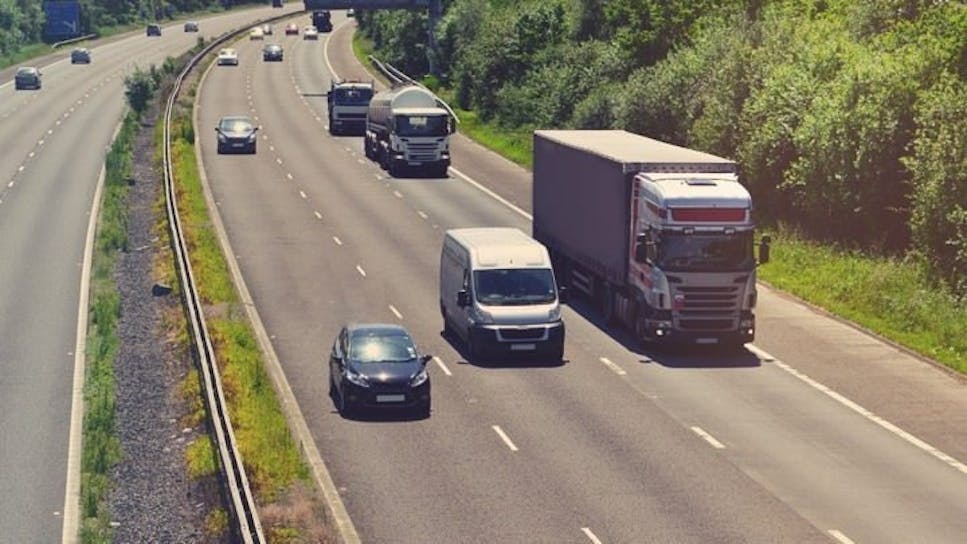 Who needs short term van insurance?
Short term or temporary van insurance, sometimes known as pay-as-you-go van insurance, can be useful if you don't actually drive your van a lot. For example:
Work: If you or your company's work involves occasionally driving vans, taking out short term business cover when you need it can be a cheaper option than a full year's policy

Home movers: If you only need a van for a day or two at a time, such as for moving homes, taking out a short term policy is likely the easiest way to find cover

Family or group holidays: Likewise if you're taking a large group of people on a holiday, insuring a van for the time period could be a good way of securing your own transport
How long does short term van insurance last?
A temporary van insurance policy can last anywhere between 24 hours and 31 days – but depending on the provider the exact time limits can vary. However as you might expect, the longer you want cover the more you'll likely have to pay.
What's covered by a short term van insurance policy?
The level of coverage you can get from a temporary van insurance policy will depend on the type of policy you take out. Like with car insurance, you'll be able to cover your van at three basic levels:
Third party: Third party policies generally cover you for the cost of damage to another person, their vehicle, or their property. This is the minimum legal requirement if you're driving a vehicle

Third party fire and theft: Third party, fire, and theft van insurance includes everything in third party, but also adds cover for theft and fire damage

Fully comprehensive: Fully comprehensive cover means you and any passengers, your van, and your property will all come under your policy as well as everything in third party, fire, and theft
What policy extras can you get with short term van insurance?
To bolster the cover you get with your short term van insurance policy, you may be able to add one or more of the following extras:
Breakdown cover: Adding breakdown cover to your temporary van insurance policy means if your van breaks down, your insurer will pay out for someone to help you get back on your way

Courtesy cars: Often associated with breakdown cover, a courtesy car policy gives you access to a replacement vehicle while your van is in repair. However the details of this cover may vary due to the insurance deal only applying in the short term

Driving abroad: A standard auto insurance policy will only cover you to use your vehicle in the UK – if you want to drive abroad you'll need a special policy to ensure you're covered

Personal belongings: If you're using the van to transport goods such as furniture, it may be worth ensuring the items are all covered in case they're damaged or stolen. However if you're transporting these goods for work purposes you'll need to look at business van insurance

Legal cover: Legal cover can be a useful addition as it can help you cover any legal costs arising from an accident that was your fault

Additional drivers: If you need to insure any extra drivers for the duration of your insurance term you'll be able to do this with an additional driver policy – though each driver you add it likely to raise the premiums
How much does short term van insurance cost?
The price of short term or temporary cover for your van can vary between insurers and policies. Generally speaking you can expect the cost to depend on:
Your age: Older and more experienced driver are statistically less likely to be involved in a road accident, and therefore insurers will see them as a lower risk

Your driving history: Likewise drivers with fewer road accidents or insurance claims on their record are also likely to see a drop in premiums

Your van: The van you want to insure will also influence the cost of cover – bigger vans or those with bigger engines will be harder to control on the road, increasing the risk of claiming. As a result, you'll probably need to pay more to insure these vans

Your policy: Adding higher levels of cover and more policy extras means your insurance will be more comprehensive, but it will also result in higher premiums
Can I pay monthly for van insurance?
Theoretically you can take out monthly cover and renew it at the end of each policy term – however if you plan on using your van often enough then a full policy could be the better option. You'll still be able to pay monthly rather than paying a lump sum for the whole year – but keep in mind that this could result in higher overall premiums.
How can I reduce the cost of short term van insurance?
If you're insuring a van because you're only intending to use it in the short term, you might be more limited in ways you can reduce your insurance costs. For example if you don't own the van you might not be able to add security features, while it probably won't be worth installing a telematics box. However, you can still try the following:
Paying more excess: An excess payment is the sum of money you pay towards a claim you've made before your insurer covers the remaining cost. Some insurers offer a voluntary excess option, which means you can opt to pay more in excess fees, usually in return for lower premiums

Choosing a smaller van: Smaller vans, both in overall size and engine capacity, are generally seen as safer to drive – so choosing the smallest make and model possible to do the job you need can help you cut on insurance costs

Reducing your expected mileage: Many insurers ask for a rough estimate of the mileage you expect to cover, and this can often be the case with short term cover. If you can reduce the amount you think you'll need to drive, you may be able to get lower premiums as a result