Prepaid travel cards explained
Buying a prepaid card for your travels saves you having to carry around wads of cash when you're on holiday.
What is a prepaid travel card?
A prepaid travel card is a financial product that allows travellers to load a specific amount of money onto the card in advance, usually in the currency of their destination. 
It can be used for transactions abroad, including ATM withdrawals and card payments, without incurring foreign exchange fees.  
This helps travellers to budget and manage their expenses while avoiding the hassle of carrying cash.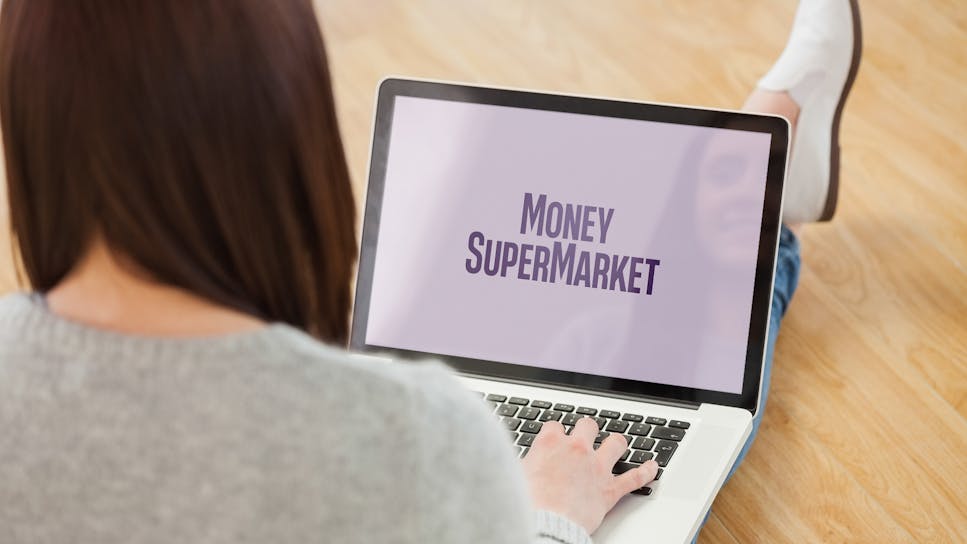 Why use a prepaid travel card?
There are a number of reasons to use a prepaid travel card. These include: 
Safety
A prepaid card is similar to having cash on you but it's safer than carrying around too much or leaving it in your hotel, even if it's in the room safe. 
Your money is protected if the card is lost or stolen, as long as you contact the card company to have the card blocked so that it can't be used by anyone else.  
Depending on the issuer and where you are, you may be able to get it replaced quickly or at least get a new one when you return home.   
Some prepaid card companies will even give you cash in an emergency to tide you over until you return home. 
Budgeting
It's easy to get carried away on holiday and spend more than you wanted to when you are relaxed and enjoying yourself.   
Prepaid cards make it easy to stick to a budget because you can't spend more than you've loaded onto them. 
This makes them popular with parents to give to their youngsters when they're on holiday.  
While prepaid travel cards can help you budget, it can also be a good idea to have a credit card as a back-up to use in an emergency. 
Better exchange rates
Debit and credit cards use the exchange rate on the day you make a purchase to convert your spending back into pounds.  
Instead, with a prepaid travel card you can choose to lock-in the exchange rate for currencies such as euros and US dollars when you load the card.  
This is especially handy if the foreign currency rate falls in the weeks before you go away because you can buy and load the prepaid card immediately with a view to giving you more spending money in the local currency when you arrive. 
What are the different types of prepaid travel cards?
There are several types of prepaid travel cards in the UK tailored to different needs:  
Prepaid euro cards: Designed for travellers heading to countries in the Eurozone. You can load your card with euros before your trip, locking in the exchange rate, and use it for transactions in euros. This minimises the risk of fluctuating exchange rates during your travels. 

Prepaid dollar cards: Similar to euro cards, these are ideal for trips to the United States or other destinations where the U.S. dollar is the primary currency. You load your card with dollars, providing exchange rate certainty for your expenses abroad. 

Multi-currency cards: A versatile option for travellers visiting multiple countries. These cards allow you to load several currencies onto a single card, making it convenient for trips with diverse destinations. When you make transactions, the card automatically deducts from the appropriate currency balance, avoiding conversion fees. 

Travel money cards: General purpose prepaid cards that can be loaded with your preferred currency. While they may not offer the same rate advantages as dedicated currency cards, they provide flexibility for a wide range of destinations. 
Who are prepaid travel cards most suitable for? 
Young people. Prepaid cards are popular with parents to give to their youngsters when they're on holiday. It's a good way to teach them to budget responsibly as they can't overspend.  
Make it clear to them that the card's balance represents their spending money for the trip, then it's up to them if they blow it all in the first few days or eke it out over the time you're away. Since there are no credit checks, teenagers can apply for one themselves if they wish and they don't need to have a bank account. 
Travellers with bad credit. Prepaid cards can be a great option if you have a poor credit rating. It gives you the convenience of being able to spend on a card when travelling without the risk of being turned down when you apply because of a low credit score. 

Travellers concerned about security. They're good for people who are worried about carrying too much cash around with them, concerned over pickpockets or losing money on the beach 

Travellers on a budget. Since the majority of prepaid cards don't allow you to borrow on them, they are handy for those on a tight budget because they put a natural cap on your spending. 
Travellers looking for a better deal. Many prepaid card companies give you better exchange rates than buying foreign cash from a bank or bureau de change either here or in your holiday destination though do check whether there is a foreign exchange loading fee. A few cards even give you cashback on your spending or when you first take out the card. 
Which is the best prepaid travel card?
The best prepaid travel card varies depending on your individual needs. Here are key features to consider when choosing one: 
Exchange rates. Look for cards offering competitive exchange rates, especially if you'll be dealing with multiple currencies. 
Correct currency: Look for a card that specialises in the primary currency of the country you are travelling to. For example, the best prepaid travel card for Europe is likely to be a euros card and the best prepaid travel card for the USA is likely to be a dollars card. If you're visiting a diverse range of countries, opt for a card that allows you to load and use multiple currencies.  
Low or no fees: Seek cards with minimal or no foreign transaction fees, ATM withdrawal fees, and reload fees to save on costs. 
Security: Ensure the card offers robust security features, such as chip and PIN technology, and the ability to lock and unlock the card via a mobile app. Also, check whether you'll be able to get a replacement card sent out if you lose the original one. 
Additional perks: Some cards offer extras like travel insurance, access to airport lounges, or cashback rewards. Consider these if they align with your travel priorities. 
Wide acceptance: Choose cards that are widely accepted at businesses and ATMs in your destination. 
Accessibility: Ensure you can easily manage your card, track transactions, and reload funds, either through a user-friendly app or online portal. 
What to watch out for
There are several things to be wary of for prepaid travel cards. These include: 
You may want to top up your prepaid card while you are away. Find out how easy it is to do this before you go. You probably won't want to make an expensive overseas call, especially if you're using your mobile, so compare the various ways to add money to the card. Many cards allow you to top them up by text, over the internet or via your debit or credit card. 
Check out the fees for applying for a card and using it while you are abroad. There can be fees for getting the card, a monthly fee and when you use it for spending, but many of the top prepaid cards don't make these charges. Others will waive the application fee – or refund it – if you load a reasonable amount on at the outset.   
Prepaid cards are not eligible for protection under the Financial Services Compensation Scheme. This means that if you lose your card or it is stolen, you should contact the provider immediately to have it blocked.