Learn more about Pet Protect Pet Insurance
Pet Protect launched in 1983, with roots in the veterinary profession, to help customers meet the cost of expensive treatments for their pets. Pet Protect is one of only a few providers that is completely specialised in pet insurance with a focus on expert service and animal welfare.
Who are Pet Protect?
Pet Protect launched in 1983, with the aim to help customers meet the cost of expensive treatments for their pets.
Pet Protect insurance policies allow you and your vet to choose the most appropriate plan for your dog or cat's treatment and cover expensive procedures such as hydrotherapy, acupuncture and homoeopathic medicine when recommended by your vet. The policies also cover some of the costs of pet nutrition should your pet be prescribed a clinic diet regime.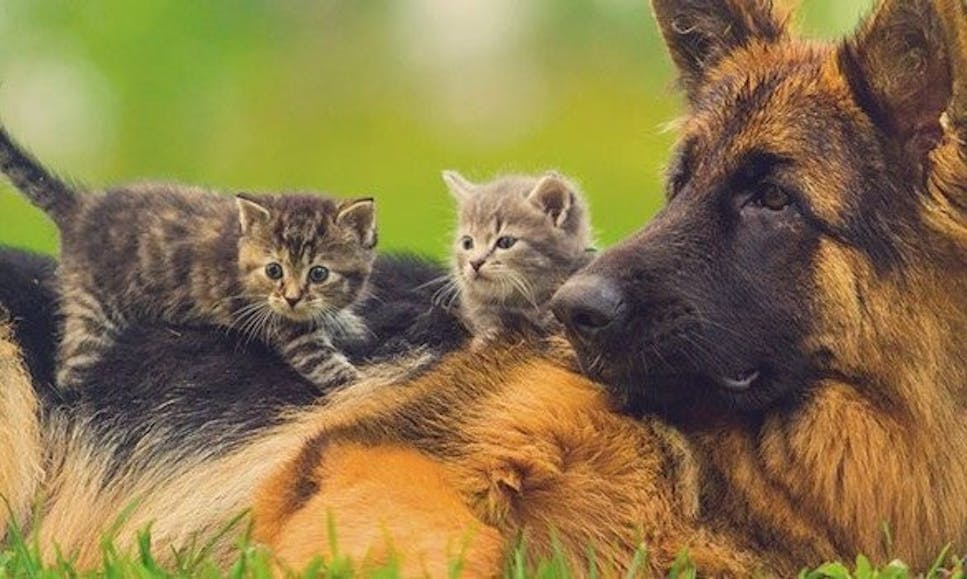 Get in touch with Pet Protect
0345 602 4797
Betchworth house 57-65 Station Rd Redhill RH1 1DL
What type of cover do Pet Protect provide
Pet Protect offers a range of different cover including:
Time Care
If you are looking for a policy that covers the essentials, time limited cover is designed to cover your pet for any short-term illnesses and injuries, it is a great option for older pets.
Condition Care
As long as your policy is in force, if you have Pet condition care, your insurance covers up to £3,000 for every new accident or illness. Once you reach your benefit limit, treatment for that specific accident or illness will be excluded for the remainder of the policy's life.
Lifetime Policies
Many insurers don't cover pre-existing conditions for new policies, which is why many people choose to keep their lifetime pet cover rolling as it covers you pet year after year for your pet's lifetime as long as you don't cancel your policy. You can choose from £4,000 or £6,000 vet fee cover. All limits are subject to policy renewal.
How to make a claim with Pet Protect
Before you start a claim, please ensure you have all the necessary details to hand and upload the correct documents including all treatment invoices and full medical history.
The easiest way to make a claim with Pet Protect is to complete the online claim form and ensure that it is completed and signed by the named policy holder as well as your veterinary surgeon before it is submitted. This will ensure you claim is processed as timely as possible.
Why take out pet insurance with Pet Protect
Here are some further details about the different policies offered by Pet Protect:
Experienced UK based call centre
If you need any advice about your policy, your pet's health or making a claim you can call Pet Protect's experienced call centre to help you
24-hour access to pet care advice
24/7 pet care advice service can be used by customers who have an active Pet Protect pet insurance policy
Tailored plans
Get the right pet insurance tailor made specifically for your pet, so your dog or cat gets the cover they need and deserve
Virtual vet support
Enjoy free round the clock virtual vet support when you buy a policy with Pet Protect
Compare pet insurance deals with MoneySuperMarket
At MoneySuperMarket, we're here to help your find the best insurance policy for your pets. Depending on the type of pet you have and the type of cover you're looking for, all you need to do is provide us with a few details about yourself and your pet, and we'll show you quotes from some of the UK's leading pet insurance providers. You can compare quotes by price and the level of cover included – Once you've chosen, just click through to your provider and get started.
Guides
Choosing the right insurance for your pet is a big decision – and we're here to help. If you'd like some more information on the best types of cover for your pet at competitive prices, try one of our guides:
Lifetime pet insurance Guide
There are a lot of different types of pet insurance policies for you to choose from. This guide helps you narrow down that search explaining Lifetime pet insurance and its benefits. Find out more
How much is pet insurance
Work out how much cover you'll need to protect you and the ones you love, with our handy tips. Find out more
See why you need pet insurance
Find out what the different types of pet insurance are, why it is so important and how to choose the right type of policy for you. Find out more
Multi-pet insurance
Everything you need to know about getting financial protection against serious diseases and medical conditions. Find out more
Ready to save on your pet insurance? Or need to know more before you get a quote? We're here to help.