How much does it cost to learn to drive?
Getting behind the wheel for the first time and learning to drive is something majority of us go through.
The freedom that comes with becoming a qualified driver is undoubtedly exciting, but it inevitably comes with a price tag.
It's important to know exactly where your money will go during the process of learning to drive, so we've highlighted the key costs.
Your provisional licence
The first step towards getting your full licence is, of course, getting your provisional licence.
It's this licence that allows you to legally learn to drive on the public road, and is a requirement for taking your practical test.
Cost: £34 if you pay online, or £43 if you apply by post.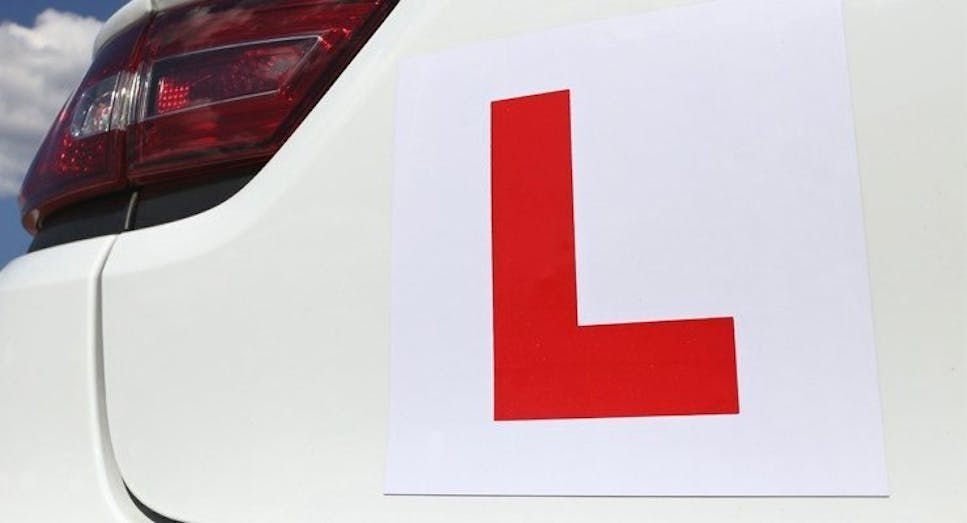 Driving lessons
Once you've obtained your provisional licence, it's time to fork out for your driving lessons.
Lesson prices vary from instructor and location, however the average cost for a driving lesson in the UK is £24, according to the Driving Standards Agency (DSA).
You can either opt to go through a driving school, or seek a qualified, independent driving instructor.
Generally speaking, it can often work out cheaper to purchase lessons in bulk as you will most likely receive a discount – however, have a few lessons with your instructor beforehand to be sure they're the right instructor for you.
Cost:
Red Driving School offer numerous deals, such as a 20-hour package for £540, and an introductory 6-hour package for £150.

Driving lessons with AA can cost from £25 to £28 per hour, depending on where you live.

BSM Driving School offer 10 hours for £222.50, and two hours for £54.50.

1st Class Driving provide lessons ranging from £21 to £26, dependent on your location and your instructor.
The prices quoted are based on learning to drive in London. Prices can vary according to location.
Theory test
Once you're getting into the swing of driving, you'll start preparing for your theory test.
The Driver and Vehicle Standards Agency (DVSA) provides online learning materials for you to buy, or you can buy additional software or a theory book from most major book stores, or online.
It's essential to clue-up on the Highway Code and to practise the hazard perception tests.
Cost: £23 for the theory test.  Learning materials starts from £7.
Practical driving test
Inevitably, the more driving lessons you have, the more prepared you will be come test-day.
Individuals will each progress at their own rate, and your driving instructor will advise when they think you are ready to take your practical test.
Cost: £62 on weekdays, £75 on evenings, weekends and bank holidays.
Insurance
You do not have to worry about insurance if you are learning to drive solely with a qualified instructor, as his or her car will be readily covered with the appropriate insurance.
However, if you are also having extra lessons with a friend or family member, you need to ensure you are covered by an insurance provider to drive their car.
If you are having extra lessons in a friend or family member's car, they can add you as a named driver – however, this can result in a sharp hike in premiums, and a loss of any no claims discount should you have an accident.
To avoid this, many insurance providers readily offer insurance specifically for learner drivers.
This can be expensive, as learner drivers are seen as more likely to make a claim. However, if you stick with the same insurance provider once you have passed your test, you could be in line for a discount on a standard policy.
Cost: Prices vary, and insurance providers will generally offer packages to cover you for a couple of months.
Please note, MoneySuperMarket does not offer specialist learner driver cover. To find companies that do, search online or contact an
Pass Plus
If all goes according to plan, you've passed your theory and practical driving test, and you are now a qualified driver!
Some new drivers choose to take part in the Pass Plus scheme. This is a voluntary, practical test that is in place to give new drivers some extra skills and confidence on the road. For example, you will experience driving on the motorway and at night.
Pass Plus is also a way to receive a discount on your car insurance, as many insurance providers will give you a percentage off if you have completed the test.
That said, it's still important to shop around, as a discounted premium could still be more expensive than the price quoted by another provider.
Cost: This varies according to your location or driving school, and some 
MoneySuperMarket wishes you all the best on passing your driving test!