Your guide to cheap quad bike insurance quotes
What is quad bike insurance?
Quad bike insurance covers you for incidents relating to owning and riding a quad bike. It's offered by providers as quad bikes are a unique type of vehicle, not always road legal, and they aren't generally covered by standard car or motorbike insurance.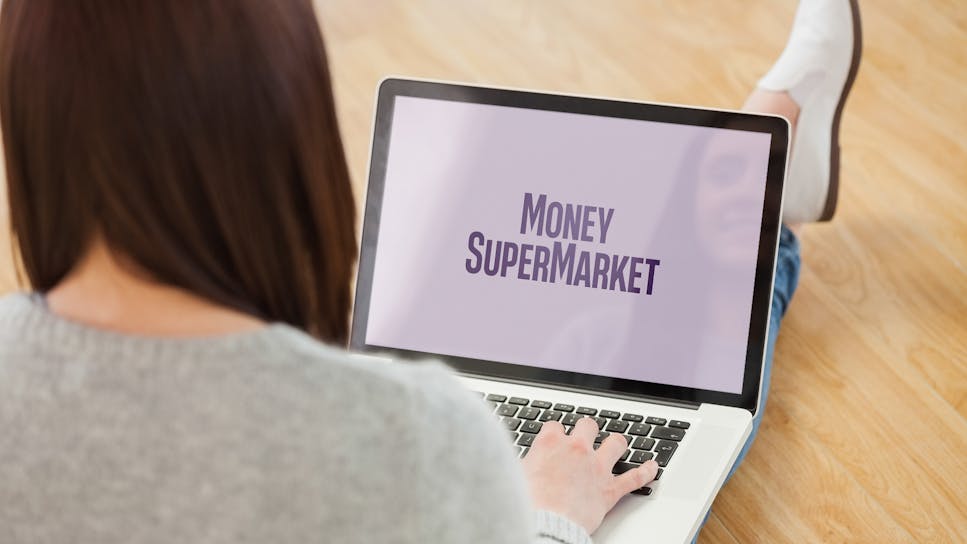 What does quad bike insurance cover?
The level of coverage you get depends on the type of policy you choose. Like with car insurance, policies come in three tiers:
Third party: the lowest available level of quad bike insurance, this covers you for injury to a person or damage to their vehicle.

Third party, fire, and theft: this includes third party coverage plus repair or replacement costs if your quad bike is stolen, damaged or destroyed by fire.

Fully comprehensive: fully comprehensive includes everything covered by third party, fire, and theft, as well as accidental damage, vandalism, and loss of gadgets.
Road legal: As with cars, a road legal quad bike must have a minimum of third-party insurance. So called Green Lanes – unmettalled roads and byways – are considered roads too so you must have tax, MOT and insurance if you ride those.
Off-road: Third party cover for completely off-road quad bikes is rarer, but it may be easier to find if it's used for commercial or agricultural purposes. However off-road quad bike insurance can include fire and theft as standard, as well as offering a number of optional extras.
A quad bike insurance policy can offer the following:
Breakdown cover, for when your quad bike breaks down and needs to be picked up.

Personal accident cover, which provides compensation if you get injured riding.

Helmet and leather, if your gear or equipment becomes damaged.

Use abroad, for taking the quad bike away with you.

Legal and personal liability, to pay for the legal costs if you cause damage to someone else or their vehicle.

Track day cover, for if you take your quad bike out for a track day and it becomes damaged.
How much does quad bike insurance cost?
The premium costs of quad bike insurance depend on a number of factors, including:
Age of the driver – vehicle insurance tends to be cheaper the older you are.

Where the quad bike is stored – keeping it in a garage would likely be seen as safer than on the road, therefore at a lower risk of theft or damage.

How the quad bike will be used – your quad bike is more likely to be damaged if you're using it for agricultural or commercial work. However, if you agree to only drive a limited number of miles during the term of your policy this could help reduce the cost.

The type of quad bike and its features – as with cars, the size of the engine and the number of seats and doors can affect the price of quad bike insurance.
Another factor involved in calculating your premium costs is the safety and security of the quad bike in question.  As a result, insurers may ask that you have an approved lock on the vehicle as well as having certain requirements for where and how you store the vehicle – even if these aren't required for the policy, they may still help reduce the cost.
Owning a quad bike
Quad bikes carry a number of unique risks, however the steps you must go through for legal ownership depends on how the bike is used:
Road legal: If you plan on driving your quad bike on UK roads, you must:
Have a full car driving licence

Register the quad bike with the DVLA

Pay tax on the quad bike

Own a valid MOT certificate for the quad bike

Insure the quad bike

Have the quad bike 'type approved' to confirm it's safe for road use
You may be exempt from paying road tax if your road legal quad bike is intended for agricultural or horticultural use – though it must still be insured and registered.
Off-road: for quad bikes being used exclusively on private land, you won't need any of the above, but you should remember that you'll need permission to ride the quad bike on private land.  Straying onto byways does require insurance, while riding footpaths and bridleways, or across public areas such as parks and playing fields, could lead to a criminal prosecution.
While off-road quad bikes generally don't need to be registered, signing them up for the government's off-road register might make it easier for the police to help you if the bike is stolen. If the off-road quad bike is being used for agriculture or horticulture, you must register it as a light agricultural vehicle.
Additionally, you're only allowed to carry passengers on your quad bike if it's designed for it – for example, if it has the right number of seats.
While crash helmets aren't required in England, Scotland, and Wales they are recommended. They are mandatory in Northern Ireland, and not wearing one can bring a fine of up to £500.
Types of quad bike
Quad bikes come in two categories:
Category L6e: These are light quad bikes, or quadricycles, that has an unladen weight of 350kg, and reaches a maximum speed of 45km/h.
Category L7e: These quad bikes have an unladen weight of 400kg, and a maximum of 15kw of net power.
Quad bike safety and security
Quad bikes can be popular with thieves, therefore the security of your quad bike can be a major influence on your premium costs. As a result, it's important to consider the following:
Use a Thatcham-approved lock, as this can help keep your quad bike safe and reduce your premiums. Some insurers even require this as standard to qualify for coverage.

Use an approved groundanchor point, as this can also reduce the risk of theft and possibly make insurance for your quad bike cheaper.

Keep the quad bike locked away, as secure buildings and garages – especially with approved locks – keep your quad bike out of sight of potential criminals and thieves.
You should also think about making sure you're using the quad bike safely. The most common hazards associated with quad bikes are:
Being thrown off the quad bike

Colliding with trees, road signs, or other obstructions including vehicles

Flipping the quad bike and getting stuck underneath

Being hit by a quad bike (for pedestrians)
There are other factors involved in the safety of the quad bike, including:
How much training and experience the rider has

How responsible they are when driving

The condition of the road or driving area

The maintenance of the vehicle, including regular MOTs

Any passengers on the quad bike behaving irresponsibly

The rider's safety equipment
If you're riding a quad bike, you should always wear protective gear – it may not be a legal requirement but it's still something that could prevent serious injury. This includes wearing a helmet, clothing that covers yours arms and legs, goggles, and strong footwear.
Claiming on quad bike insurance
Similarly to claiming on insurance for other vehicles, there are certain steps you should remember to take in order to support your claim:
Stop the vehicle: switch the engine off, turn the hazard lights on, and then check yourself and passengers for injuries.

Call emergencyservices: if someone is injured you should call the ambulance immediately. You should also call the police if the road is blocked or if someone involved in the accident departs without leaving any details, while you can call the police on the non-emergency number 101 for damage that was minimal.

Swap details: you must exchange your contact and insurance details with whoever else was involved in the accident, even if they aren't present at the time. For example, if you hit a parked car or building, you must leave your contact details where they'll be found.

Gather evidence: you should try to take photos of the scene and the accident itself, as well as noting details down and gathering witnesses – this can support your claim further.

Tell your insurer: you should normally contact your insurer within 24 hours of the accident occurring, though some insurers might have different rules about this so it's a good idea to check your policy documents to be sure.
Paying excess
When you claim on insurance you generally have to pay excess – this is the amount you pay towards the cost of the claim before your insurer covers the rest. Excess payments may be compulsory and voluntary – you'll have to pay a minimum set amount but you may choose to pay more as choosing higher excess payments can lower your premium costs.
The excess payment can also help you decide if a claim is really worth it, as sometimes paying for the repairs themselves might work out cheaper. If it isn't cheaper but it also isn't that much more expensive, it might be worth not claiming to preserve your no claims discount.
Comparing quad bike insurance quotes
Shopping around for quotes through MoneySuperMarket and It's Quad Insurance can be a good way to find better quad bike insurance. All you need to do is give a few details about yourself, your quad bike, and your driving history, and you'll be given a list of quotes tailored to your needs.
Then you can browse through all the available deals and compare them by price, level of cover, and any extra inclusions you might want or need. Once you've found the right deal, just click through to the provider to finalise your purchase.
However you should remember that the cheapest deal isn't always the best – you should find a deal that offers the right level of coverage you need at the best possible price. This way you can avoid under- or over-insuring yourself as well as overpaying.
Compare deals with MoneySuperMarket and our preferred partner, It's Quad Insurance.