Welcome to the Renters hub
1. Getting ready to move
Finding a new pad is exciting, but there's lots to do before you can move in.
We've put together some handy tips and guides to help you know what to expect when you're renting and what to look for when you're viewing properties. 
Work out what you can afford

Budget for survey, estate agent and mortgage fees

Negotiate a price for the house you want to be

Finalise your mortgage

Get a survey done

Exchange contracts
Our guides for a smoother move
Rental fees and security deposits
What to look for when viewing a property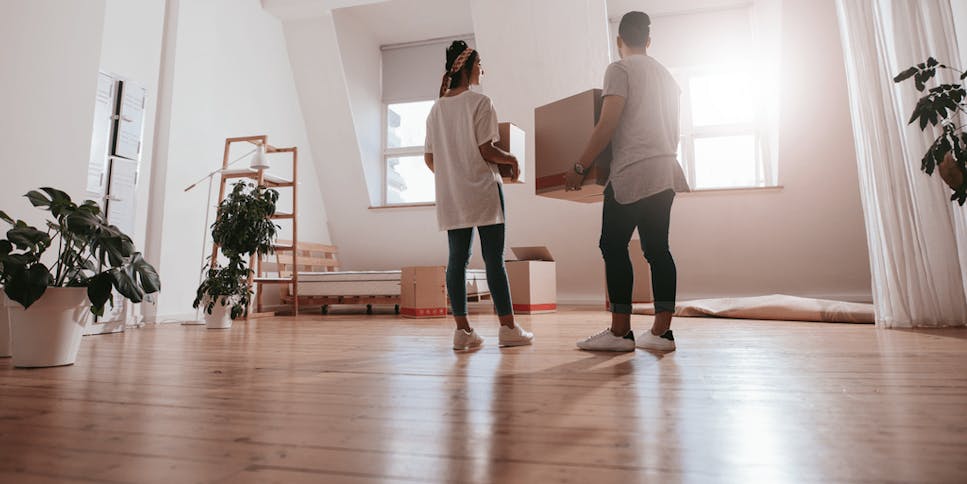 Your moving day
Having a smooth moving day takes a lot of organisation. We're here to make it easier for you.
Our step-by-step guides and checklists will help you plan ahead and get through the day as stress-free as possible.
Take a final meter reading for gas and electricity

Pack the essentials you'll need for the 1st day and night

Label your boxes with the room they're for

Take readings at your new home

Move your furniture into the house before your boxes
Our guides for a smoother move

How to have a smooth moving day
3. Settling into your home
Now you've moved in, it's time to make your new place feel like home. 
So why not take a look at our handy guides and tools to help you settle in to your new home as quickly as possible?
Introduce yourself to your new neighbours

Find out what day your bins get collected

Change your details on the electoral roll

Set up your broadband

Update your car insurance, banks and other companies with your new address
Our guides for a smoother move