Joint mortgage after separation: what are my rights?
Relationship break-down is stressful and having a joint mortgage can make things more complicated. Our guide covers how a joint mortgage paid by one person works, while also showing you your rights.
Can a joint mortgage be paid by one person?
Yes, a joint mortgage can be paid by one owner only. Put simply, lenders won't care who and how many people chip in to pay back a mortgage loan, as long as someone does. The only thing they will state is that both parties are liable for repaying the debt.

A joint mortgage paid by one person is more common than you may think. This could be the case of a parent who, for instance, becomes the joint owner of a mortgage to help their children get on the property ladder. The mortgage will then most likely be paid by one person only – the parent or the child.

The same could also happen with couples or spouses. The mortgage may be under all names, but it could be that only one of the borrowers – for whatever reason – will cover the repayment costs.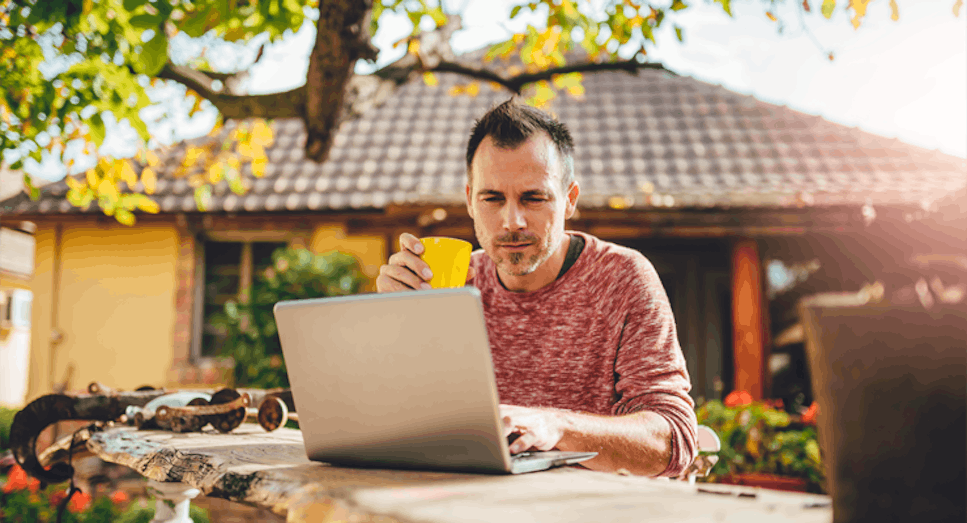 Can a partner opt out of a joint mortgage?
Yes, this is possible too. However, if your partner decides to leave the joint mortgage, it means that you will be the only person liable for the repayment of the mortgage loan. In this situation, it is likely that the lender will want to make sure that you are able to afford the repayments before they approve this.

The remaining mortgage owner will need to go through all the affordability and eligibility checks again. Bear in mind that some of the criteria might have changed since the last checks. So there is a chance that you may find it more challenging to qualify for the mortgage as a sole borrower.
What happens to a joint mortgage if I separate from my partner?
Dealing with joint finances when you're going through a separation or divorce can feel overwhelming and stressful. When you separate from your partner and have a joint mortgage, you are both liable for the mortgage until it has been paid off in full. Bear in mind that this is regardless of whether you still live in the property or not.

You will need to make sure you keep up with any repayments you are legally obliged to make. If you fall behind on mortgage payments, this will negatively impact your credit score and that of your ex-partner.
What are my options for a joint mortgage during a separation?
If you have a joint mortgage and you're going through a separation, there will typically be a number of different options to consider. These include:
Selling your home: You have the option to sell the property, pay off whatever remains of the mortgage, and split the rest of the money between you and your ex-partner. If you're in negative equity (where your outstanding mortgage debt is higher than the value of your home), you may have to divide any outstanding debt between you. It may be best to talk to your lender to find out what your options are

Buy out your ex-partner: You or your ex-partner could choose to buy the other person out of the mortgage. However, you will need the money or the ability to borrow the cash to do so. You'll need to prove to the mortgage lenders you can afford the repayments on your own

Stake in the property: You could transfer a part of the home's property. This way, one of you would own most of the property, but the other would still retain a stake in the home. This means the other person would be entitled to a percentage of the value when the property is sold in the future

Pay off the mortgage: If you've nearly paid off your mortgage and your divorce/separation is amicable, it may be best for you both to continue paying off the mortgage until it's paid off completely. That way, you'll be able to sell the home and split the proceeds afterwards

Get a guarantor: If you want to take over the whole mortgage but can't afford the repayments on your own, you can apply for a guarantor mortgage. This is where someone (e.g. a family member) agrees to cover the mortgage repayment costs should you not be able to pay yourself
Can I stop paying the mortgage after separation?
Divorce or separation can be an emotional time. But it's important to keep on top of your mortgage repayments even if you're still deciding what route you want to take with the property. 
A joint mortgage means you're both liable for the mortgage debt until it has been completely paid off. If you miss a payment or fall behind on payments, it will negatively affect your credit score and that of your ex-partner. This is because while both of your names are still on the mortgage, you will still be financially linked.

If you are concerned you might miss mortgage payments, speak to your lender as soon as possible to explain the situation.
How do you separate when you have a mortgage together?
Separation is difficult enough without the added stress of having to work out how the mortgage will be paid and divided once one of you moves out. One option is to sell the home and split the proceeds, allowing you each to buy a home, although this may be unaffordable at a time of high house prices. Other options include:
Transfer of equity
Also known as buying out, this sees one of the parties on the mortgage buy out the other. This process will require you to have a valuation of your property, an affordability assessment for the party staying in the home and engaging solicitors in order to finalise the transfer of funds.
Partial transfer
This option allows you to transfer part of the ownership of the property to your ex-partner, agreed through mediation and solicitors. It means they will get a sum when the property is eventually sold, although it may not be the best bet if they do not have ready access to lots of money to finance the purchase of a new property.
What are my legal rights during a joint mortgage separation?
Your legal rights during a joint mortgage separation differ depending on whether you and your ex-partner are married or not. But if you've been in a relationship and lived with your partner for several years, contributing to bills and mortgage payments, this does have an impact on your rights. Here are how legal rights work during a joint mortgage separation:
Your legal rights if you were married
A big financial benefit of getting married is that if you get divorced or separate, both of you are entitled to a share of the property. Marriage entitles both of you to certain assets, with many couples having several joint assets over time. These include the marital home, joint bank accounts, and pension contributions. 
If you are married, you don't have to have legally owned the property to have a legal right to it after separation. This means even if your ex-spouse's name is on the mortgage and yours isn't, but you still contributed to bills, you still have rights to your share of the property.
Your legal rights if you weren't married
Unfortunately, your legal rights to the property after separation differ if you weren't married. Regardless of the length of the relationship and if you've contributed to mortgage costs or bills, if your name isn't on the mortgage agreement, you have no legal right to the home.

That said, you may still have some entitlement even if your name isn't on the mortgage agreement. This is known as an 'interest' in the property.

If you've been making payments towards the mortgage, you don't need to have signed any official documentation to prove you have an 'interest' in the home. To know what you're legally entitled to, it's important to seek legal advice from a solicitor.
What happens if my ex-partner stops paying their share on a joint mortgage?
If your ex-partner stops paying their share on a joint mortgage, and their name is on the mortgage product, then the first thing you should do is contact your lender and explain the situation. All parties on a mortgage are liable for the debt owed. Lenders tend to show leniency in such situations and may even be willing to lower the monthly repayments or switch you to an interest-only mortgage for a brief period.
Doing so will then mean you can take legal and financial advice, either through Citizens Advice or your own solicitor about the next steps.
If your ex-partner is not listed on the mortgage and stops paying their share, they are not legally liable. Remember that if you are married and your partner isn't listed on the product, they may still be entitled to some of the property after separation.
What should I do if the house is in negative equity?
Negative equity is when you owe more on your mortgage than your home is worth. Negative equity usually occurs when a homeowner has a large mortgage on the home and the property has fallen in value.

If you're going through a divorce or separation and your property is in negative equity, you may have to divide any outstanding debt between you. To make the right decision, speak to your lender to find out what your options are.
Can I postpone the selling of my home?
If you're looking to postpone the selling of your home after a divorce or separation, and you live in England or Wales, you may look to take out a Mesher or Martin order:
Mesher order 
A Mesher order is a family court order that prevents the home from being sold for a set time. This is usually because the couple separating still have children living in the home.

If you take out a Mesher order, one of you can stay on the property with the children until a certain point. This is generally until the youngest child turns 18 or finishes secondary education, though sometimes it could be higher education.

The property stays in both owners' names for this time, even if only one person is currently living in the property.
Martin order 
A Martin order is similar to a Mesher order, but children aren't usually involved.

In this case, one of you could stay on the property for the rest of your life. The home would not be sold until that person moves out, remarries, or passes away. This is provided the other partner does not immediately need the money for their own needs. 
Can I be removed from my joint mortgage if I don't give permission?
You can only be removed from your joint mortgage without permission in extreme circumstances. The only time your ex-partner could have you removed from the mortgage without your consent is if they applied for – and were granted – a court order to have you removed from the title deeds (and the mortgage).
Can I make a claim to the home if it is in my partner's name?
If the home is in your ex-partner's name, you may be able to claim a financial share of the property or the right to live in it.

If you've paid towards the mortgage or towards home improvements, you may be able to claim for a 'beneficial interest'.' If your ex-partner bought the home in their name, but you had an understanding or agreement that you'd have a share in its value when the property was sold, you might have a beneficial interest. Unfortunately, though, making a financial contribution doesn't automatically entitle you to a share in the property.
Do I need a solicitor to buy someone out of a house?
It is highly advisable that both you and your ex-partner engage a solicitor when one if buying the other out of a house.
This process, which is known as transfer of equity, follows some basic steps, but you will need to agree on what percentage you are buying out. In a joint tenancy agreement, partners are usually entitled to 50% each of the total equity.
First of all, you'll need to get your property valued by an estate agent, as the value will almost have certainly changed since you bought or last remortgaged it. Then you need to contact your mortgage provider to get a redemption figure - this is the exact amount you still owe on the mortgage. At this point it is essential you explain that you plan to buyout your partner. If it's just you who is going to have your name on the mortgage, then they are highly likely to carry out an affordability assessment before agreeing to the change. If a new name is being added to the mortgage, then that party will also be required to go through an affordability assessment.
The equity left in your home will be the total after subtracting your outstanding mortgage from the property's new valuation. Then you need to decide how much your ex-partner will receive - this will usually be 50%, although you may require mediation or legal advice to reach an agreement.
At this point, conveyancing solicitors will arrange for the transfer of equity to the party being bought out.
Where can I access help?
If you're looking for help or support with your joint mortgage separation, there are options available to help make the process feel as straightforward as possible.

You may want to talk to an independent financial/legal adviser or a divorce lawyer. This way, you know exactly where you stand and what your rights are. Keep in mind you will need to pay for these services and they can be expensive.

Alternatively, charities such as Citizens Advice, StepChange, and National Debtline can offer free advice on any money concerns you have.
Other useful guides
Looking for more information on mortgages? Here are some related, useful guides:
Your home may be repossessed if you do not keep up repayments on your mortgage.
Compare mortgages with MoneySuperMarket
So, can a joint mortgage be paid by one person only? What are your rights as a joint mortgage owner when going through a separation? We hope you found this guide useful.

At MoneySuperMarket, we strive to help you find a mortgage deal that suits your circumstances and pockets. To identify the perfect option for your needs, feel free to use our mortgage comparison tool.

Just tell us a bit about yourself, your situation, and your property, and we'll scour the market in search of the right mortgage solution for you.