What is buy now pay later?
Read the pros and cons of this popular payment option
The payment option, Buy Now Pay Later has grown in popularity in recent years. Buy now pay later is usually associated with fast fashion and retail shopping. There are now even companies offering buy now pay later for household bills. This payment method allows buyers to spread payments in instalments and essentially pay for goods and services on credit. 
What is buy now pay later?
Buy now pay later (BNPL), is a payment option that allows you to buy goods and services on credit and pay for them later. This is usually done by making regular interest-free payments, for example three monthly instalments. You are essentially buying something now but paying for it 'later'. 
The timeframe for the payments can vary and is dependent on the provider. Sometimes you will have to pay in monthly instalments or pay what you owe in full at a later date. 
While MoneySuperMarket doesn't offer BNPL, it has become the fastest-growing online payment method in the UK. As of 2023, more than one-third (36%) of Brits have used BNPL services, which more than 19 million people. This figure has tripled since 2021.
BNPL payment methods are most popular among UK millennials, with over half (55%) using this payment method in 2023. 
*According to Finder UK data, July 2023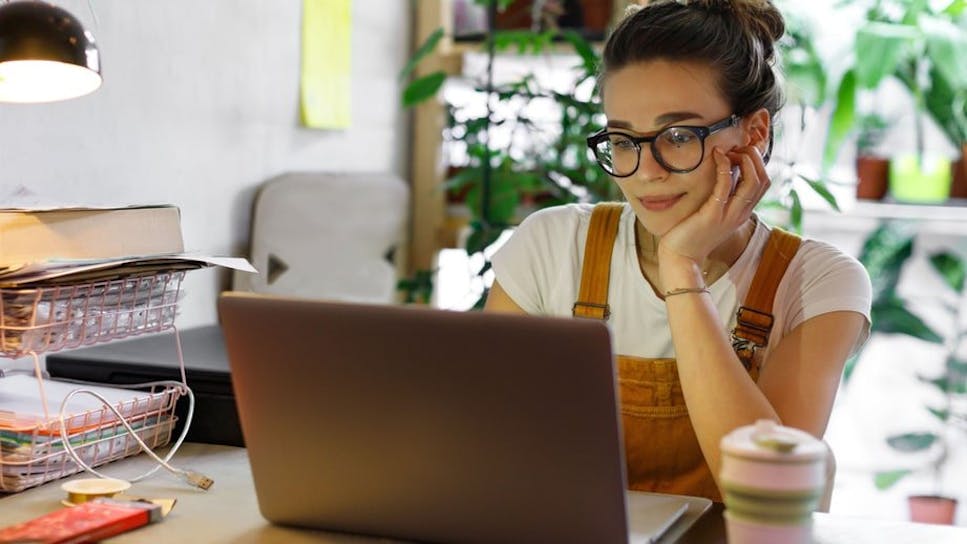 How do repayments work with BNPL? 
How you'll be charged under BNPL will depend on the structure of the product and policy of the provider. But these are two of most common ways: 
Spreading the payment out: The most common form of BNPL is when you can spread the payments out through weeks and months. Popular BNPL provider, Clearpay, usually requires you to make four payments, for example, beginning at purchase. In contrast, your last Klarna payment will typically be six weeks after purchase.  
Paying the full sum later: Some BNPL providers will allow you to pay for the product on credit and then pay the full sum at a later date. For example, Klarna gives you the option of paying nothing at purchase and then making the full payment up to 30 days later. 
Is it safe to use BNPL?
Whether buy now pay later is a safe option will depend on your personal, financial circumstances but there are some factors to consider when deciding whether BNPL is right for you.
Unlike a credit card, buy now pay later providers aren't protected under Section 75 of the Consumer Credit Act. With a credit card, if you buy anything worth between £100 and £30,000 and your order doesn't arrive or is faulty, you can claim the money back from your card provider. This isn't the case with BNPL.
It's important to note that buy now pay later isn't regulated under the Consumer Credit Act so if something goes wrong you won't be able to complain to the independent Financial Ombudsman Service – an important layer of protection for consumers. Instead each BNPL provider has its own protection policy in place so check this first when using their service so you know where you stand.
The financial regulator the Financial Conduct Authority has said BNPL providers must pay closer attention to whether a customer can afford to use the product as it has concerns about affordability checks.
Consider your financial situation to decide whether using a buy now pay later service would be a safe option for you or whether you risk getting into debt. If you have a history of bad credit or struggles with debt, using a BNPL service could increase the chance you run into potential money problems if you miss payments further down the line.
Do I have to pay interest on my BNPL purchases? 
The four major BNPL providers; Clearpay, Klarna, Laybuy and PayPal do not charge interest. Interest-free borrowing can make buy now pay later seem like a more attractive option when it comes to paying. However, it's important to remember that when using BNPL, you need to be confident you have the money to cover that you owe. Buy now pay later helps you split payments into chunks, but you will need to repay in full by a set date in the future. 


Do BNPL companies conduct credit checks? 
On its website, BNPL provider, Klarna says it conducts soft credit searches as part of its eligibility check for Pay in 30 and Pay in 3 payment plans.   
Laybuy carries out credit checks on all new users when they register, so it can find out their credit score. You can begin shopping with Laybuy once your credit score has been confirmed and your account is verified. Openpay is another BNPL provider that performs credit checks. 
What happens if I miss a payment? 
Depending on your BNPL provider, you could be made to pay late fees. If you continue to rack up missed payments these can be even more costly than your original purchase. 
This is what the main providers charge: 
Laybuy: Laybuy charges late fees of £6 -  which can be charged twice per missed payment, meaning it's £12 per instalment. Laybuy's fees are capped at a maximum late fee of £24. 
Klarna: Klarna says they do not charge late fees or interest. 
Clearpay: Clearpay will charge you a late fee of £6 for orders under £24, you'll only be charged this once. However, for orders over £24, you will be continually charged late fees. The fees are capped at 25% of the order's cost or £36 (whichever is less). 
PayPal: PayPal does not charge late fees. 
Should I use BNPL or a credit card?
Not sure if you should give buy now pay later a go, or use your credit card? We've put together this table to compare BNPL to credit cards:
What are the alternatives to BNPL?
There are other ways to spread the cost without using BNPL: 
Credit cards: Another way to spread the cost is by using a credit card. Unlike BNPL, credit cards come with an extra layer of protection if there's a problem with your purchase. Under Section 75 of the Consumer Credit Act, if something goes wrong with your purchase (where you've spent between £100 and £30,000 on the card) you can claim the money back from your credit card provider. 
Overdraft: If your current account has an overdraft, you can use it as an alternative to buy now pay later. Agreed overdrafts are a quick and convenient way to borrow but be mindful that interest rates can be high if you can't then get back into the black within a reasonable time. 
Loan: Taking out a loan is when you borrow a certain amount of money and agree to pay it back within a certain time period. Loans usually come with interest and how much you can borrow will be dependent on a range of factors, including your credit score. 
Our expert says
I've never been a fan of BNPL schemes, mostly because they encourage impulse buying and risk affordability problems, especially among those who are already struggling financially. There are now plans to make BNPL schemes play by similar rules, or regulations, as other lending. This will include making sure people can afford their borrowing and being clear and not misleading when it comes to advertising. But these rules aren't yet in place, and there are other, more robust, more appropriate ways to borrow if you really need to.
Other useful guides
If you want to learn more about credit cards, we have a range of guides you can read and help you get to grips with the world of credit. 
The advantages and disadvantages of credit cards 
How to Improve Your Credit Score with a Credit Card 
Compare credit cards with MoneySuperMarket
Here at MoneySuperMarket, we currently do not offer any BNPL products. However, if you're looking for a credit card, we have a range of great deals for you to compare. 
Just give us a bit of information about you and what type of card you would like and we'll search the market to show you the best deals to suit your needs. Comparing in this way will not affect your credit score. 
MoneySuperMarket is a credit broker – this means we'll show you products offered by lenders. We never take a fee from customers for this service. Instead we are usually paid a fee by the lenders, but the size of that payment doesn't affect how we show products to customers.