Understand the necessary requirements for your mortgage
Buying your first home can be the most exciting and the most stressful experience of your life. At this point in time, it's so easy to get lost in the expenses that come with buying a house that it's hard to differentiate between which ones you really need to be spending on and which ones you don't.
So, what happens if you die before you pay off your mortgage? Your lender will usually look for your surviving partner or next of kin to pay off you debt or they can ask for the property to be resold in order to recoup the debt. 
Having a life insurance policy in place can ensure that none of your loves ones will have to pay off your debt and your family can stay in their home.  
Do I need life insurance to get a mortgage?  
Taking out life insurance for your mortgage is not a legal or compulsory requirement, however there are circumstances where you may want to consider it.  
If you own a property, a mortgage is likely to be your biggest debt you leave behind when you die. Having a life insurance policy in place ensures that if anything were to happen to you, that debt can be paid off.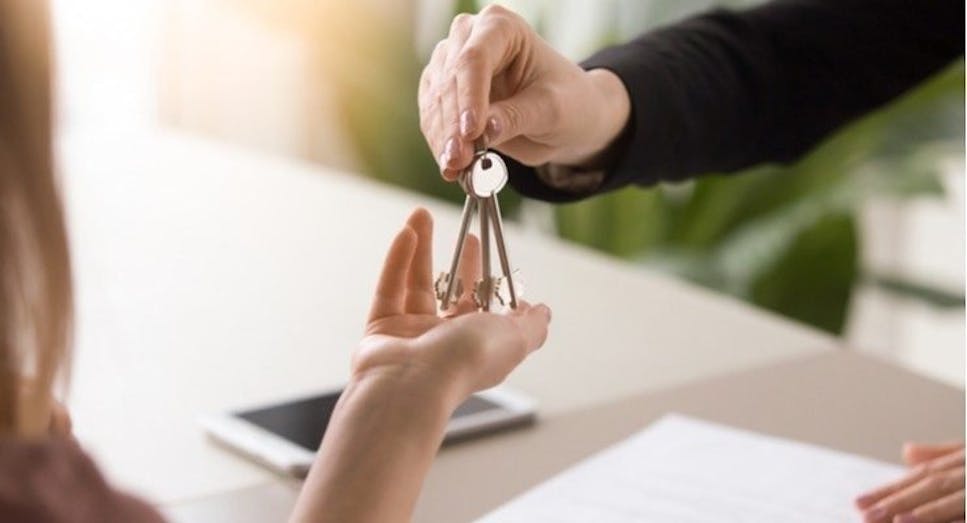 Reasons to consider life insurance when getting a mortgage
There are a range of different reasons why people decide to take out life insurance when they are getting a mortgage. Sometimes it may be out of necessity as some lenders require a life insurance policy in place while other reasons may be for security for their loved ones.  
Leaving a huge debt for your loved ones once you die can be a big financial burden on families, that's why having a life insurance policy in place alleviates that worry completely and allows your family to live comfortable in your house without any threat from lenders reselling.  

Does my mortgage lender require life insurance? 
Some lenders simply require a life insurance policy as a pre-requisite for any mortgage while some lenders will need you to take out a life insurance policy if they deem you to be a higher credit risk. Therefore, your life insurance policy will be able to protect that risk and allow lenders to have more confidence in approving your mortgage.   

Buying a home with your partner  
Would you be able to keep up with loan repayments if you no longer had your partner to help you?  
When buying a house as a couple, it is important to consider getting life insurance. This is because your mortgage repayments could be calculated based on two salaries which could be hard to upkeep if the worst happens.  
Do I need mortgage life insurance if I have no dependants?
If you don't have any people who depend on you, your home or your income, then there is less of a need for you to take out a life insurance policy. 
However, getting a policy in place now will help you if your circumstances do change in the future. If you do die before the end of your mortgage term, it is likely that your mortgage lender will resell your house.  
What life insurance do I need for a mortgage?  
Life insurance can help by paying out a cash sum if you die during the length of your policy, which can be used to pay the remaining mortgage. This is what 'mortgage life insurance' usually refers to. This cover allows your family to continue to live in your home without worrying about the mortgage.  
Decreasing term policy is sometimes referred to as mortgage life insurance as this policy is most suited to mortgages as its designed to specifically cover your mortgage in the event of your death.  

Do I need life insurance if I don't have a mortgage?  
It is a common misconception that life insurance is only relevant to homeowners. Life insurance is simply a way of ensuring your loved ones are financially taken care of when you pass away even if you don't have mortgage.  
If you are thinking about whether you need life insurance, you should consider those who depend on you financially. Will they be able to keep up with household bills? Will they be able to maintain the same way of living? Having a life insurance policy for when you are no longer around can help you with all these things -protect your loved ones even when you aren't here.  
Where can I buy life insurance?  
As with so many things, it's important to shop around and find the right cover and price for you. Life insurance is there to help you and your family whether you have a mortgage or not.  MoneySuperMarket compares deals from a huge range of leading UK providers and matches to your needs so you can find great life insurance deals.