At what age should you take out life insurance?
You might think you're too young to need life cover, but taking out life insurance under 30 could save you money – and protect your loved ones should the worst happen
How old do you have to be to need life insurance? If you're under 30, it might seem like something you'll only need much later in life.
But if you have a mortgage or people who depend on you to pay the bills, life insurance will protect them from financial hardship and even more heartache should you pass away. And the younger you are, the less you'll pay for it.
At what age should I take out life insurance?
There isn't a perfect age to take out life insurance, but there are certain life events that might indicate that it's a good time to buy. For example, many mortgage lenders will require you to have life insurance if you want to buy a property. So, it makes sense that a good time to buy life insurance would be when you buy your first home.
If you don't intend to buy a property, you might see getting married or having children as a motivator to take out insurance. This is because your spouse or children may rely on your income, and if anything happened to you they may struggle to maintain their current lifestyle.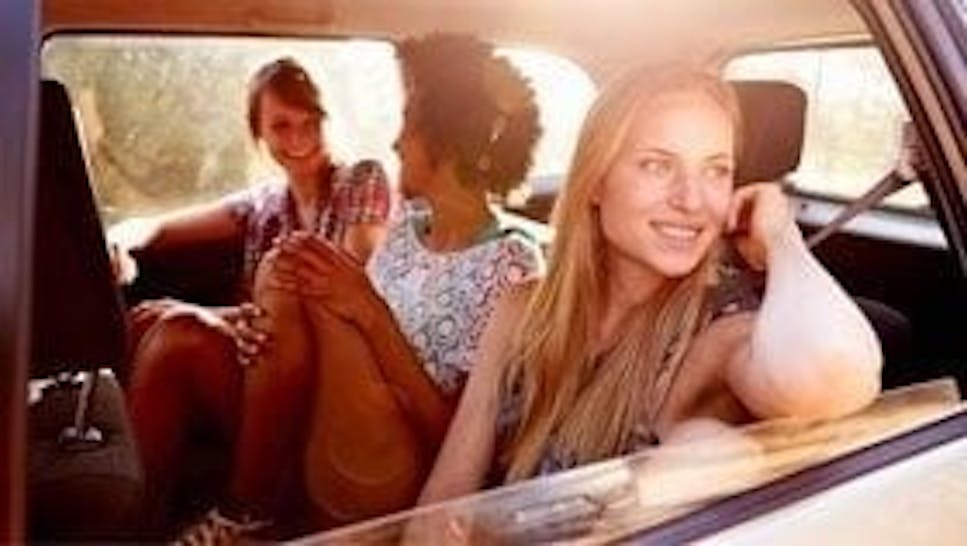 Am I too young for life insurance?
No matter your age, when considering taking out a life insurance policy, you should consider your personal circumstances and that of your dependants. Your dependants are the ones who will feel the personal and financial impact of your death. When deciding to take out a life insurance policy, ask yourself:
Do I have a mortgage on a property?

Am I married or in a civil partnership?

Do my family members require my financial support?

Do I have children?

Do I have a partner who depends on my income?

Does my partner already have life insurance, and do I want a joint policy?
Even as a young person, if you answered yes to any of those questions, life insurance is something you should seriously consider.
What affects my life insurance premiums?
Life insurance is usually cheaper when you are younger. As your premiums will stay the same throughout the term of the policy, this means you'll get the same cover for much less if you take out a life insurance policy under the age of 30 – rather than waiting until you're 35 or 40. Our research shows you can expect to pay as little as £4 a month1.
The cost of life insurance, however, doesn't just depend on your age. Your health and your lifestyle choices – particularly smoking or vaping – have an impact too. So does the size of the payout you want your loved ones to receive. You'll also pay more for certain types of life insurance, such as a whole-of-life policy that covers you for your entire lifetime rather than a set term.
1Based on £100,000 worth of level term cover for a 30 year-old non-smoker with no pre-existing medical conditions over a 20 year period (May 2023).
Are there age limits for taking out life insurance?
You'll need to be at least 18 and a UK resident to take out adult life insurance in the UK. Most people only take out life insurance to cover them while they're earning, so it's not common for people to take out life insurance at such a young age.
Upper age limits for life insurance will depend on the different providers and policies they offer. Most providers will have an age limit of around 60 to 70 years of age. However, some specialist providers offer senior life insurance, so it's not impossible to find a policy although policies operate differently and you should check policy details carefully to check they offer what you expect.
Life insurance gets more expensive as you get older, so taking out a policy in later life may not always be worth it but you can still take out over 50s life insurance if it meets your needs.
I'm young and healthy – why do I need life insurance?
Life insurance is designed to protect your loved ones and pay off your debts if you pass away unexpectedly. Accidents do happen, and if you have a mortgage or dependants, life insurance is a good idea whatever your age.
A life insurance policy for young adults gives you the peace of mind of knowing that your loved ones will be okay financially should something happen, and it can cost as little as a few pounds a month.
How can I find the best life insurance for young adults?
There are lots of different types of life insurance for young people. These include decreasing term, level term, and whole-of-life. Which one you need depends on your individual circumstances. Reading our life insurance guides may help you find the best fit. Our comparison service can then help you find affordable life insurance for young adults.
Other things to think about when choosing the best life insurance for under 30s include:
A joint life insurance policy that covers you and your spouse/partner an prove a cheaper option than buying two separate policies. Remember, though, that if one of you passes on, the other will receive a pay-out, but will be left without cover. And if you both die in an accident, for example, your dependants will receive just one pay-out.

You can add critical illness cover that pays out if you become seriously ill to a life insurance policy, but this will bump up the price.

You must tell your insurer if you're a smoker. Otherwise, your family may not receive a pay-out if you die of a related disease. The same goes for pre-existing medical conditions.

You're considered a smoker for insurance purposes if you've had any tobacco products in the last 12 months. So, you'll have to give up for at least a year to buy life insurance as a non-smoker.
What is the best type of life insurance for young adults?
The type of life insurance policy you take out will depend on your specific circumstances. Bear in mind that it will probably be cheaper for a young person, as you're usually healthier and less likely to die while you are young.
However, some considerations should be made. Here are a few types of life insurance you can choose from:
If you want to learn more, read our guide about the different types of life insurance you can opt for.
What if I didn't take out life insurance while I'm young?
You should pay less per month for life insurance if you take it out when you're younger. But not buying a life insurance policy as a young adult doesn't mean it's too late to protect your family. You can still find cheap life insurance after the age of 30 if you shop around for the best deal.
How to get life insurance for young people
A good way to find affordable life insurance for young adults and protect your loved ones is to compare deals with MoneySuperMarket.
All you need to do is provide us with a few details about yourself and your circumstances, and we will find a range of offers to suit your needs