What insurance you need when you buy a home
Your house is probably your biggest ever purchasing decision, so it's no surprise there's insurance involved
Looking for home insurance?
MoneySuperMarket does not offer specialist Home Buyers protection insurance. If you request a quote you will be offered a standard home insurance product.
Please check the details of your cover carefully, as there could be limitations. Make sure the policy is what you're looking for  and is appropriate for your needs.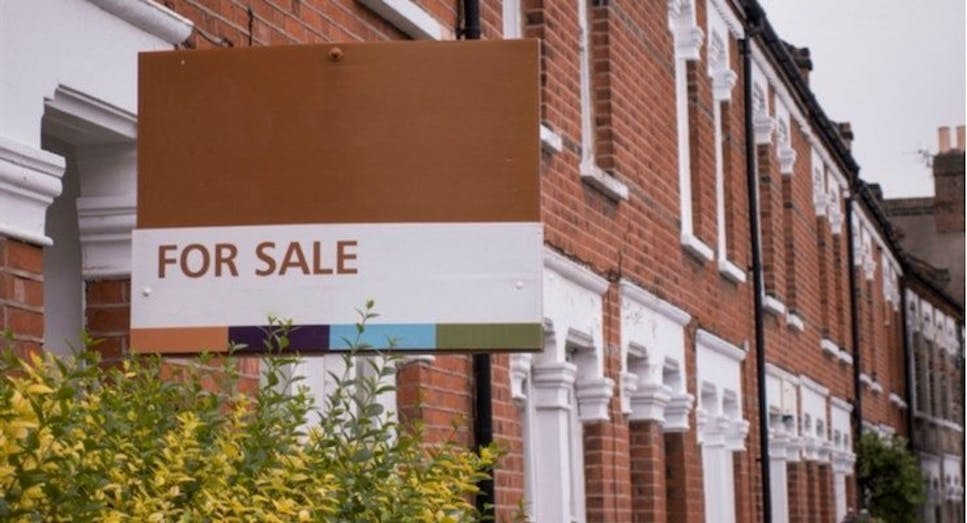 Why might I need Home Buyers' Protection Insurance?
Home Buyers' Protection Insurance helps cover your costs should a property purchase fall through.
If you are gazumped or the seller changes their mind and decides not to sell after you've agreed a price, the insurance can cover money spent on surveys, valuations and mortgage costs which can run into several thousand pounds.
What are the costs of buying a home?
As well as the purchase price for a property, you will incur other buying costs that need to be budgeted for when buying a home. These can include:
Conveyancing fees: These are paid to a solicitor or licensed conveyancer and cover the legal costs of buying the property

Survey fees: A survey will flag up any structural weaknesses the property may have and give you peace of mind before you buy

Valuation fees: Potential mortgage lenders may charge a fee to assess the value of the property before deciding how much they are prepared to lend

Mortgage arrangement fees: Cover the cost of setting up the mortgage with the bank or building society. As with the valuation, some lenders may waive this fee

Lenders fees: Additional fees you'll have to pay to cover administration costs when taking out a mortgage

Electronic transfer fees: Costs incurred when money is transferred from the lender to solicitor

Stamp Duty Land Tax: A government tax you might have to pay depending on your status, location and the value of the property you're buying  
Why might a property purchase fall through?
There are a number of reasons why a property purchase might fall through. The most common include:
The seller changing their mind and taking the property off the market

The vendor not being legally entitled to sell the property

The buyer withdrawing the offer due to a change of circumstances

Gazumping, where the seller accepts a higher offer from another buyer after you've agreed a price 

The mortgage valuation is lower than the accepted offer

The survey flags up significant repair work is required

The mortgage lender insists on work to put right defects the seller is unwilling to undertake
Unfortunately, sales falling through are more common than you might think. It's estimated around one in four home purchases do not complete.
What does home buyers' insurance cover?
Home buyers' insurance should cater for most eventualities when a property transaction might fall through. It is likely to include cover for: 
Conveyancing fees

Survey and mortgage valuation fees 

Mortgage arrangement and lenders fees 
Policies can be valid for different lengths of time – often from four to six months – and typically cover policyholders for up to several thousand pounds.
What doesn't home buyers' insurance cover?
There are a few cases where a property sale might fall through and you won't be covered by home buyers' insurance. These might include:
If you're unable to secure a mortgage

If you withdraw from the purchase through delays or frustration

If you decide not to purchase the property because it's different to what you expected 
What other insurance will I need?
When buying a home, there are other kinds of insurance you may need to think about before moving into the property:
Buildings insurance
Buildings insurance financially protects the structure of your new home from harm, covering the cost of rebuilding or repairing.
Mortgage lenders are likely to insist on having buildings insurance in place before the house purchase is complete in case something happens to the property which would be costly to remedy. 
For instance, if a pipe bursts and floods the flat below during the time between the former owners leaving and you getting the keys.
If you're purchasing a property in England, you need buildings insurance in place when contracts are exchanged. In Scotland, buildings insurance normally starts on the day you are due to take possession at the latest. 
If you're set to become a leaseholder, the freeholder usually buys the buildings insurance and passes on your share of the costs through the service charge. If in doubt, your lease will specify whether it's your responsibility.
If you own a flat in a block, it can be cheaper to club together with other owners to arrange a single buildings insurance policy that covers everyone. However, this may be harder to arrange, and you don't want to be underinsured or have your cover delayed because the people in the flat above are behind with their share of the renewal rate.
Contents insurance
Contents insurance covers everything inside your home that isn't part of the structure. This includes anything that can be moved such as curtains, carpets and white goods, as well as your possessions – larger objects like televisions, computing equipment, cameras and bikes. 
Some home insurance policies cover house moves, so your possessions will be covered when they're in storage or transported from one home to another. Cover when moving could be an optional extra though so you should check the terms. You'll also often need to use a professional removal firm and pack everything correctly to avoid invalidating your cover. 
Mortgage payment protection insurance
Mortgage payment protection insurance will cover the cost of your mortgage repayments if you lose your job or are unable to work through accident or sickness. 
The cover usually pays out for 12 months or until you can return to work – whichever happens first. You can apply for MPPI if you are employed, self-employed or a contract worker – although always watch for exclusions.
Life insurance
Life insurance can become more of a focus for people when they have a home and family. It's worth asking who will pay off the mortgage should something happen to you?
Life insurance usually pays out as a lump sum to help you pay off any debts as well as giving your loved ones money to live off. It can also be arranged to provide a regular income for them. 
If you're looking to take out a mortgage, be aware that some mortgage providers might want you to have life insurance so they know the mortgage can be repaid if you do pass away.
Compare home insurance
You don't have to wait until you're moving home to find a better deal for home insurance. 
MoneySuperMarket can compare deals from a leading panel of providers for buildings and contents insurance to find a policy that's right for you.
We'll ask you a few straightforward questions including how much cover you might need, and then show you the most suitable deals. It's straightforward and takes just a few minutes.
Looking for home insurance?