How private medical insurance can help fill in the gaps
There can be long waits for certain treatments on the NHS. Private medical insurance is one way around that
Health insurance is designed to cover the cost of private medical treatment. Private healthcare can be more convenient and bypasses any NHS waiting lists, and typically covers most things including inpatient and outpatient care, as well as aftercare such as physiotherapy.
In some instances, private healthcare will also cover treatments and drugs that aren't provided by the NHS.
Which treatments aren't available on the NHS?
The National Institute for Health and Care Excellence (NICE) is the body responsible for making recommendations and writing guidance on which drugs and other treatments the NHS can use.
It's not up to NICE to decide whether a drug is safe or not – that function is controlled by the Medicines & Healthcare Products Regulatory Agency (MHRA). NICE assesses the clinical effectiveness and cost efficiency of drugs, which means that in some cases, NICE will not recommend certain drugs because it decides that they are too expensive.
However, if NICE does not recommend a medicine be made available on the NHS, a private healthcare company or provider might still provide it – though this will come at a cost because rejected drugs tend to be the most expensive. This is where health insurance can come in: some insurers may cover the cost of drugs that aren't available on the NHS.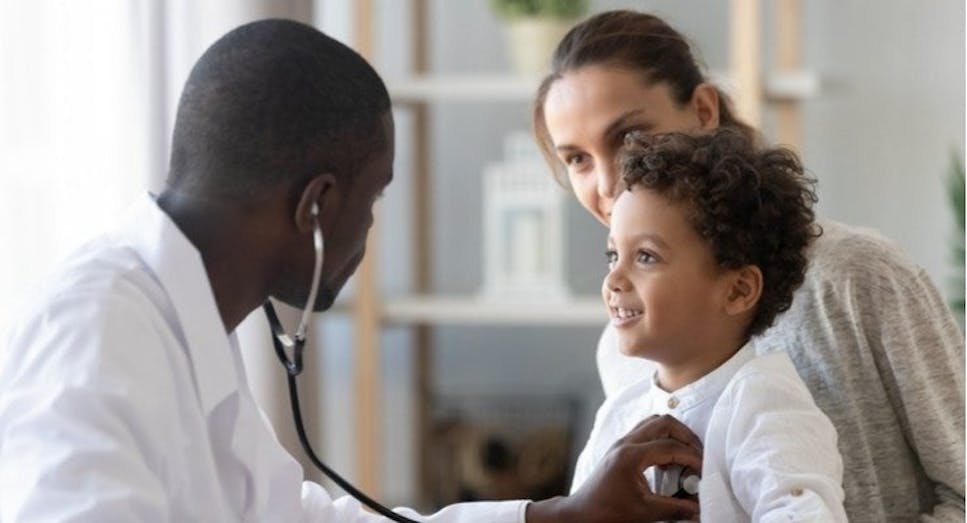 The 'cancer postcode lottery'
The so-called 'cancer postcode lottery' is a similar problem, which can see two patients with similar illnesses receive different levels of cover due to the Cancer Drugs Fund (CDF). The CDF is the body that funds certain cancer drugs in England only, but not in Scotland or Wales.
The CDF recommends certain drugs depending on their effectiveness and financial efficiency in line with NHS budgets. However, those recommendations only apply to England, which means that English get to receive these new cancer drugs, and those in Wales or Scotland will not be funded for treatment with the same drugs.
Are non-NHS treatments covered by health insurance?
Many treatments that aren't available on the NHS are covered by health insurance, but as with every type of insurance, there are restrictions on to what is and is not covered.
Most health insurers do not cover drugs and treatments which have not been clinically proven to be safe. However, once a new drug has been officially approved as safe to use, an insurer may agree to cover treatment as part of an existing policy – check the small print.
The list of drugs approved for used by NICE changes frequently, but cancer drugs such as Nivolumab and Kadcyla have previously been focal points. Both are effective drugs which were at one point not available through the NHS.
Note that cancer drugs are not typically covered in a standard health insurance policy, but they can be added as an optional extra.
Are pre-existing health conditions covered by health insurance?
Health insurance is designed to cover treatable conditions that develop after you have taken out your policy. In most cases, pre-existing conditions are therefore not covered by private health insurance. This is the same for treatments not provided by the NHS but covered by health insurance.
It is important to check the wording of your policy and understand the underwriting terms to see if you would be covered for treatment before you buy.
Are there any types of private healthcare not covered?
The NHS is designed to cover treatable conditions and improved the health and wellbeing of everyone in the UK. However, the NHS sometimes doesn't cover certain treatments that are not seen as vital services. For example, cosmetic surgery is not usually covered by the NHS unless it has significant health or psychological benefits to the patient.
Cosmetic surgery may include breast implants, nose reshaping or ear correction surgery. These are not usually provided by the NHS, but nor would they be provided by private health insurance – unless the procedure was determined to be medically necessary (for example breathing problems could require nose reshaping).
It is important to check the process of how health insurance works and what it will cover. If you are looking for cosmetic surgery, it would not typically be covered either by the NHS or private health insurance. You generally need to self-fund any private cosmetic surgery.
Is there a limit on how much can be covered?
As with all insurance policies there may be limits to the amount of cover provided by your insurer. Most of the main insurers will cover approved drugs to an unlimited amount on their comprehensive policies.
Some of their essential or basic policies, on the other hand, may have financial limits on the amount they will spend on cancer drugs.
Compare private health insurance
Comparing private health insurance quotes with MoneySuperMarket and our preferred partner ActiveQuote is a great way to find cheaper health insurance. All you need to do is tell us a little about yourself and your lifestyle and we'll search for the best quotes tailored to your requirements.
You'll be given an estimate for the cost of basic, medium and comprehensive cover, and then one of our experts will call you to discuss your options, so you can choose a policy that's perfect for you.