What is a health care cash plan?
Healthcare cash plans are designed to help navigate the cost of routine, everyday medical procedures.. But do you need one, and are they worth it?
What is a healthcare cash plan?
A healthcare cash plan is an insurance policy you can take out to help you meet the cost of routine healthcare. They're for the treatments and checks that you can see coming, such as dentist and optician check ups, while other kinds of medical insurance deal with the impact of unexpected problems like a newly diagnosed illness or an accident. In other words, a healthcare cash plan isn't a substitute for health insurance or the NHS.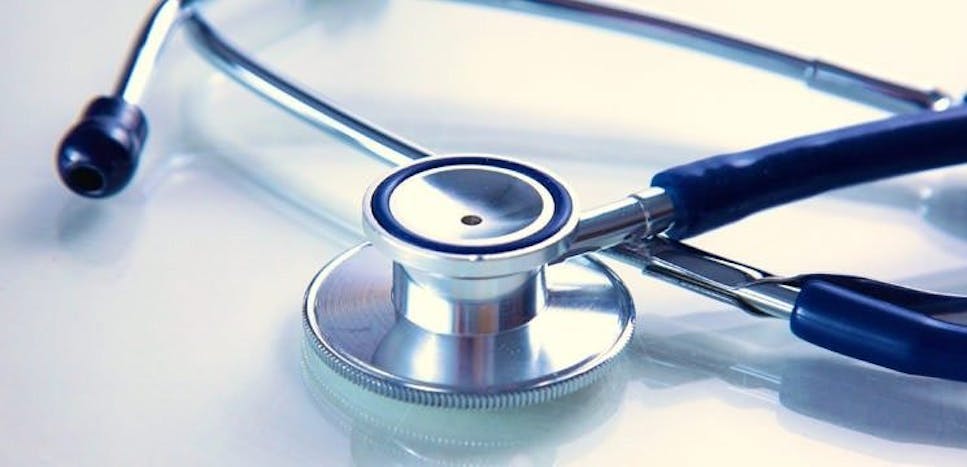 Do I need a healthcare cash plan?
Like so many financial products, that completely depends on whether you'll use it or not. And sometimes there isn't much in it. So before you start applying, ask yourself a couple of questions:
Is a healthcare cash plan worth the money? If you'll pay more for the policy than you'd get back in a claim, then it may not be worth it.

Do I already have cover? Check whether you already get cover as part of a package from your employer, so you don't end up doubling up.

Will I remember to claim? It may seem odd, but it's a very common occurrence. The policy isn't going to be worth anything if you don't remember to fill in the form when you need to make a claim.

Could I self-insure instead? Are you the kind of disciplined person who would set aside regular savings to cover costs? If so, you may be better off, as if you don't need to claim, you won't lose any money.
Healthcare cash plans vs private health insurance
Unlike private health insurance or other medical insurance, a healthcare cash plan usually only applies to routine healthcare bills, not unexpected or emergency medical needs.
How does a healthcare cash plan work?
Like many insurance policies, you'll pay a fixed amount every month in return for the ability to claim back cash if and when you need it to help pay for different kinds of treatment.
Do I need a medical?
Probably not, but it depends on the provider, and your individual circumstances, particularly if you're over 65. You'll have to declare any pre-existing conditions h. If you don't, you may find that your cover is void and you won't get a pay out just when you need it.
Don't forget that many providers won't cover pre-existing conditions, but check the details for those conditions if you have any. You may find you can take out cover for other treatment as long as it isn't related to the pre-existing condition.
Are there qualifying periods?
Usually, yes. At the start of the policy you'll find many healthcare cash plans include an initial qualifying period – usually between one and six months – to stop people taking out cover, claiming against it and then immediately cancelling their policy.
In fact, if your claim relates to maternity and/or childbirth, you'll normally have to wait at least 10 months to make a claim.
Who can I be treated by?
You'll need to use practitioners with recognised qualifications, accreditations and often memberships of professional medical bodies. Don't worry if you don't know where to start – your healthcare cash plan provider will have a list.
What does a healthcare cash plan cover?
More than you might expect! The details and full extent of cover and eligibility will vary according to your provider, but policies usually include:
Dental check-ups and treatment

Opticians appointments and treatments

Chiropody

Physiotherapy

Osteopathy

Maternity payments – don't forget the longer qualifying period

Chiropractic treatment

Homeopathy

Acupuncture

Health screenings

Personal accidents

Mental health care

Hearing aids

Prescriptions
Family cover
Some providers might offer free add-on cover for your children if you take out a joint policy for you and your partner. Look out for the way it is calculated though.
Some policies will allocate a separate allowance to each child, others will share an allowance between all the children on the policy, or children may even share an adult's allowance.
How much does a healthcare cash plan cost?
The cost of your healthcare cash plan will depend on the level of cover you take out and any additional policies you add. As you might expect, the more the policy covers, the higher the cost will be. But your age, health and even your location can affect the price. For example, older applicants, smokers and even those living in London are all considered a greater risk to insurers. Greater risk means the chance of a claim is higher - making you a more expensive customer to deal with - so the provider will charge you more in premiums.
Kara Gammell says:
"Some people swear by healthcare cash plans, whereas others consider them a waste of money. The key is to only buy what you need and will use. Take the time to tot up your expected spend and check you wouldn't be better off stashing the cash elsewhere to draw on if necessary. If you do go ahead, make sure you know about all the benefits and use them when you need to."