What is eye care cover?
Eye care cover can help you with certain medical issues related to your eyes and vision – find out how you can add it to your health insurance plan
What is eye care cover?
Eye care cover, also known as optical cover, is an area of private health insurance that covers treatment and medication for certain optical conditions. It's usually associated with something known as a 'cash plan', but can also be included as part of your health insurance policy.
Optical cover refers to anything to do with your eyes, which can range from their general health to the quality of your eyesight. Optical care treatment from a professional eye specialist including optometrists and opticians.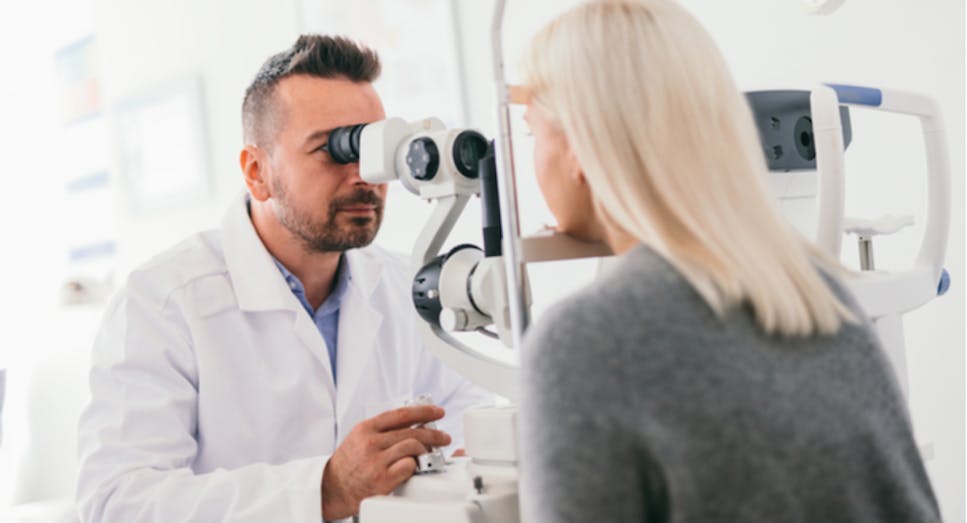 Is optical cover similar to a cash plan?
A cash plan is a type of insurance policy that usually covers routine or standard healthcare, such as dental or optical treatment. The customer is reimbursed for any optical or dental treatment up to a certain amount.
They are separate from health insurance policies, but some providers will let you include an optional cover plan alongside your health insurance that includes optical and eyecare cover.
What does eye care cover protect me against?
Optical care can provide eye tests and treatments for a range of conditions. There may be limits to your claim depending on your provider, and it is important to understand how much cover you will have.
You'll likely be covered for elective eye surgery as in-patient or out-patient treatment. For any emergencies you'll be treated by the NHS, usually via Accident & Emergency, while any aftercare may be covered by your health insurer.
It is important to understand and read your policy documents so you know what you are covered for.
Conditions and treatments
If you have an eye condition that is identified by your GP or a specialist and you require in-patient or out-patient treatments, the limit on your cover will depend on policy details. Your treatment will probably fall under your standard policy and you would not need specific optical cover to make a claim.
If you have an optical cover, you can claim on your policy to cover the cost of glasses, contact lenses or other costs from your optician or optometrist. Most insurers are likely to limit this to a specific amount – for example £200 per annum per policyholder.
Any eye condition identified by an optometrist that requires further treatment can be covered by your standard policy, so optical cover may be useful those who require constant eye-care such as eye tests and glasses.
Is eye care covered as standard by health insurance?
Most insurers won't cover optical care as standard – it usually comes as an optional extra you can add to your policy.
How much will I be covered for?
If you decide to include optical care as part of your health insurance there is likely to be limit on how many times you can claim per year. Some insurers will also offer a set amount of cover for tests and treatments.
If your eye surgery is part of your standard health insurance policy, such as cataract surgery, your cover might be limited depending on the terms and conditions of your provider.
Are pre-existing eye conditions covered?
As with most health insurance policies, pre-existing eye conditions are unlikely to be covered. However, if your optical cover includes payments for routine tests and treatments you may be able to claim for this – it's important to check the terms of any insurance policy before buying.
What types of eye care are not covered?
There are some treatments not available through health insurance, most typically laser eye surgery. This is rarely carried out by the NHS, and it isn't covered by the majority of health insurers on the market.
Compare health insurance quotes
Comparing health insurance quotes with MoneySuperMarket is a quick and easy way to find an affordable policy. Just tell us a little about yourself, your medical history and the cover you want to take out, and we'll search the market for policies that suit your requirements.
You'll be able to compare policies by important factors such as overall cost and the cover you get, and once you've found the deal you want, just click through to the provider to finalise your purchase.