How long are NHS waiting times?
Health insurance helps you pay for private medical treatment, which means you can bypass lengthy NHS waiting times. Here's why it can benefit you
How long are NHS waiting times?
The waiting times you'll experience for medical treatment under the NHS will vary depending on factors such as the hospital you visit and the treatment you require. There may also be slight differences depending on whether you're in England, Scotland, or Wales.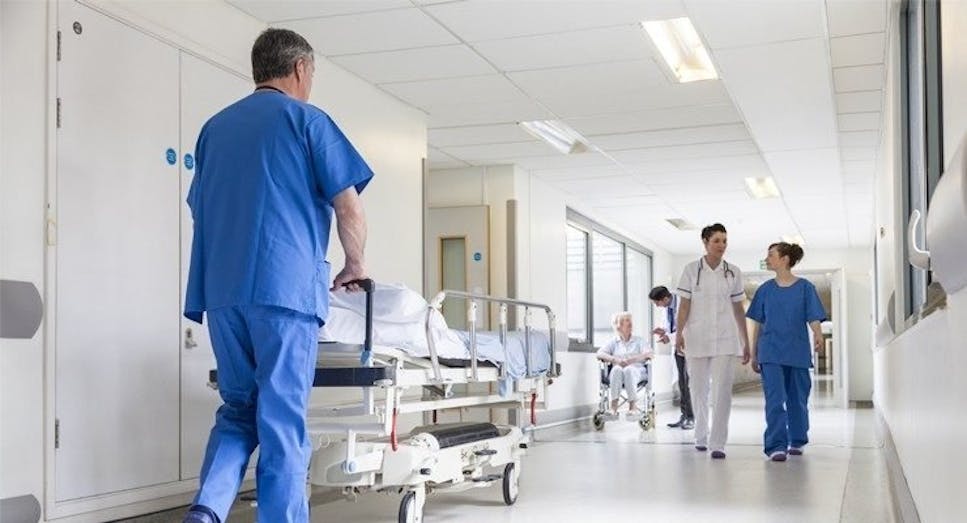 NHS waiting times in England
When you're referred for a physical or mental condition, you're legally entitled to non-urgent, consultation-led treatment within the 'maximum' waiting times. However this only applies to NHS treatment and services in England – it also won't cover:
Maternity services

Non-consultant-led mental health services

Services commissioned by local health authorities
When does my waiting period start?
Your 'waiting time' for treatment under the NHS starts from either:
The point where your referral letter is received by the hospital or other healthcare services

When you use the NHS e-Referral service to book an appointment
What services can I use during the waiting period without officially starting treatment?
During the waiting time period you can:
Undergo procedures such as tests and scans to tailor your treatment

Manage your symptoms through medication or therapy

Get a referral for another consultant
When does my waiting period end?
The waiting time ends if it's decided that treatment isn't necessary anymore, if you don't want the offered treatment, or when the treatment actually starts – for example:
When you're admitted to hospital

When you start the process of being fitted for a medical aid or device

When you agree to have your condition monitored to see if future treatment is required

When you're advised by hospital staff to help manage your condition
What's the maximum waiting time for non-urgent referrals for treatment?
If you're receiving non-urgent consultant-led treatment your maximum waiting time is 18 weeks. However this won't apply if:
Your treatment is no longer necessary

You don't attend the appointments you booked

You delay your treatment by taking proactive steps to change the outcome, such as if you try to stop smoking or lose weight

It's deemed appropriate to have your condition monitored rather than treated

You choose to wait longer
Are there different waiting times for cancer patients?
If your practitioner suspects you may have cancer, your maximum waiting time for a referral is two weeks. If you believe you may have to wait longer than this you're legally entitled to ask for a different treatment provider.
When this is the case your hospital or clinical commissioning group will investigate and offer suitable alternatives – if you still aren't happy, you can use the NHS complaints procedure.
NHS waiting times in Scotland
NHS Scotland have set their standards for waiting times as follows:
Referral to Treatment Standard: 18 weeks

New outpatient appointments: 12 weeks

Key diagnostic tests and investigations: 6 weeks
NHS waiting times in Wales
NHS Wales have drawn up their key objectives for hospital waiting times:
95% of referred patients should start treatment within 26 weeks

If the treatment required is too complex, or if the patient chooses to delay their treatment, the goal is to be treated within 36 weeks
Compare waiting times of different hospitals
The hospital you choose to be treated at is likely to affect how long you wait for treatment. You can compare waiting times of different hospitals using the NHS 'Services near you' option – however these are likely to be estimates. Your actual waiting time will also depend on your own personal requirements.
How can I bypass NHS waiting times?
Taking out a private health insurance policy can help you pay for private healthcare – which means you'll be able to dodge the lengthy waiting times common with NHS treatments. Comparing health insurance quotes with MoneySuperMarket and our preferred partner ActiveQuote is the best way to find a cheaper deal.
All you need to do is tell us a little about yourself and your lifestyle, and we'll give you an estimate for the cost of basic, medium, and comprehensive cover. Then one of our insurance experts will call you to discuss your options, so you'll be able to find the right policy for your needs.