Who are Bulb?
Contact Bulb and find out more about its tariffs
Bulb trading update 25/11/2021
As of November 2021, Bulb has entered special administration. The move means that Bulb is no longer trading and will not be accepting new customers. 
As an interim measure, Bulb is being propped up by the government to ensure that its 1.7m customers' energy supply is unaffected. 
The energy market regulator Ofgem is presently working with Bulb to find a solution for the company. 
This may involve the sale of Bulb, a restructuring or the transfer of Bulb's customers to another supplier. 
Bulb customers are assured there will no disruption to their energy supply and that credit balances will be honoured. 
We'll continue to update customers, as the situation develops.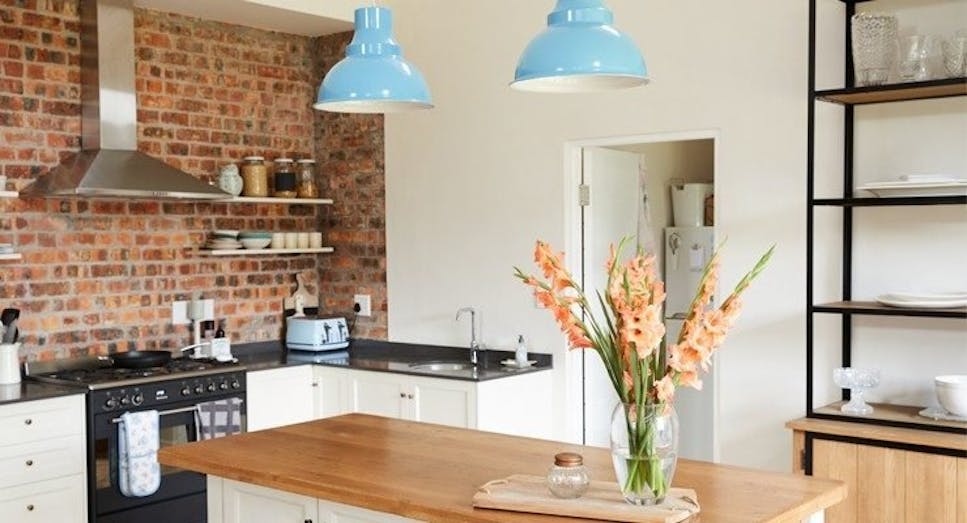 About Bulb
Since its launch in 2015, Bulb has quickly become one of the UK's fastest growing and most popular energy companies. 
Bulb offers simple tariffs at 'fair prices' that provide 100% renewable electricity and 100% carbon neutral gas that you don't pay any extra for.
Unlike most energy providers, Bulb only offers two types of tariff: pay monthly or pay-as-you-go. Both are variable and available for customers with or without a smart meter.
And what's more, if your existing provider charges an exit fee, Bulb will foot the bill, up to £120.
Cheap Bulb Energy tariffs
Bulb aims to make its tariffs one of the lowest priced on the market – it charges no extra for green energy, nor does it demand an exit fee if you decide you want to switch energy provider.
You can assess Bulb energy prices in our energy comparison tables to see how they fare compared to other providers and whether you can save money. 
Bulb Energy fixed price deals and tariffs
Bulb does not offer fixed-price tariffs, so if you like having the certainty of a fixed price for your energy, it's probably not the right provider for you. 
Pay-as-you-go variable energy tariffs give you flexibility, but fixed tariffs are usually cheaper and mean your rates will not change for the duration of the agreement – which is usually between 12 to 18 months.
Bulb variable tariff
Whether you pay monthly or 'pay-as-you-go', you will be subject to your energy rate changing – this is because Bulb's rates fluctuate with the wholesale cost of energy.
Bulb will give you 30 days' notice before your rates change and since there are no exit fees, you're free to switch provider if the price is set to increase. 
One of the benefits of avoiding a fixed-price tariff is that you'll never get rolled onto a higher rate when your first year's up, which is something you have to keep an eye out for with other providers.
Bulb Economy 7 and Economy 10 tariffs
Economy 7 tariffs provide cheaper electricity for certain times during the day and are typically used by customers with electric storage heaters. 
This type of heating system collects the energy during a seven-hour period at night (when the cost of electricity is cheaper) and releases it during the day.
Off-peak hours can differ between different providers and where you live but usually fall between 10pm and 8am. 
If you've got an Economy 7 meter, it's a great idea to set appliances like your washing machine to run at night time, as well as charging your electric devices like phones and laptops.
At time of writing, Bulb don't offer Economy 10 tariffs.
Bulb dual fuel tariffs
If you're looking for simplicity with your energy bills, a dual fuel tariff could be your best bet. 
Choosing to get your gas and electricity from Bulb means you'll receive a single bill that's easier to keep track of and can often result in significant savings too.
Bulb tariffs for existing customers
The only choice for Bulb customers is whether they want a pay monthly or pay-as-you-go tariff. If you want to switch you can easily do so online or via Bulb's app.
Neither of Bulb's tariffs feature an exit fee, so you can leave whenever without paying extra.
Business energy with Bulb
Bulb Energy also offers a business tariff that includes 100% renewable electricity and 100% carbon neutral gas. Bulb bills itself as a low-cost energy supplier that still provides excellent service.
To find out how much you could save by switching business energy tariffs with MoneySuperMarket, give our energy experts a call on 0800 088 6986.
How much do Bulb charge per kWh?
Customers who pay via direct debit pay 14.107p per kWh for electricity and 3.061p per kWh for gas. 
Prepayment customers pay 13.661p per kWh for electricity and 3.208p per kWh for gas.
Although Bulb electricity prices by kWh are cheaper for customers with prepayment meters, these customers will usually end up spending more money on electricity in the end because the cheaper rate is offset by a more expensive standing charge.
Can I get gas-only and electricity-only tariffs from Bulb?
Yes, Bulb offer a range of separate gas and electricity tariffs but it's typically cheaper to combine both services and go for a dual fuel tariff.
Customer reviews
Customer reviews can be a great way to learn more about energy providers directly from people who know best – this way you can make a better informed decision when you choose who you want to go to.
How can I contact Bulb?
Telephone: 0300 30 30 635. Lines are open between 9am and 6pm Monday to Friday. 
Email: help@bulb.co.uk
What do I need to do if I want to change my current provider?
Changing your energy provider has never been easier. It only takes minutes to run a quote on our site, and within 17 days you could be up and running with your new supplier Click here to run a price comparison.
Switch and save with Energy Monitor
Switching your energy supplier is quicker and easier with MoneySuperMarket's Energy Monitor. We'll let you know as soon as there's a cheaper tariff available for you, so you can effortlessly switch and save money on your energy bill.
What happens if my energy supplier goes bust?
It is very rare for an energy supplier to go out of business, but it happened in 2016, with the collapse of GB Energy.
As happened then, any future collapse and its consequences would be managed by Ofgem, the energy market regulator. Thanks to Ofgem's safety net, even if your supplier goes out of business, your gas and/or electricity supply will never be cut off or interrupted.
All UK energy suppliers are regulated by Ofgem.
In addition to guaranteeing continuity of supply, Ofgem works to move customers of a failed company to the best possible deal, with any debit/credit transferred to a new supplier that is chosen to inherit the business.
Read our Q&A on this topic here.