Who are Octopus Energy?
Contact Octopus Energy and find out about its tariffs
Octopus Energy is a gas and electricity provider that specialises in renewable energy.
It is the largest investor in solar farms in the UK and built its own solar farm in 2011. Octopus Energy also invests in wind generation, energy through the anaerobic digestion of plants, and rapid response gas generation.
Octopus Energy's other green credentials include offering 100% renewable electricity and carbon offsetting for its gas tariffs.
Octopus also offers no exit fees, a commitment to year-on-year, transparent pricing, and a personalised service.
Emails and calls to Octopus Energy are answered by UK-based energy specialists, with average call wait times under a minute.
Please note: As with all 'green' energy deals of this nature, the actual gas and/or electricity provided to the user's home is the same as for any other user on a non-green tariff. However, green energy companies commit to sourcing an equivalent amount of environmentally-friendly energy as used by their customers, and feeding this into the supply network. 
Cheap Octopus Energy tariffs
Octopus Energy tariffs are very reasonably priced, especially for green energy. 
It's also worth noting that you won't be charged an exit fee if you did decide you wanted to switch energy provider. 
One of Octopus Energy's cheapest tariffs is the Octopus 12m fixed, where unit rates and standing charges are fixed for 12 months, making it easier to work out your monthly energy bills and keep on top of your spending. 
Remember to decide whether you want to continue with the tariff after a year though, at which point the price you pay could go up.  
Check out our comparison tables to compare how Octopus' Energy's prices compare to other providers.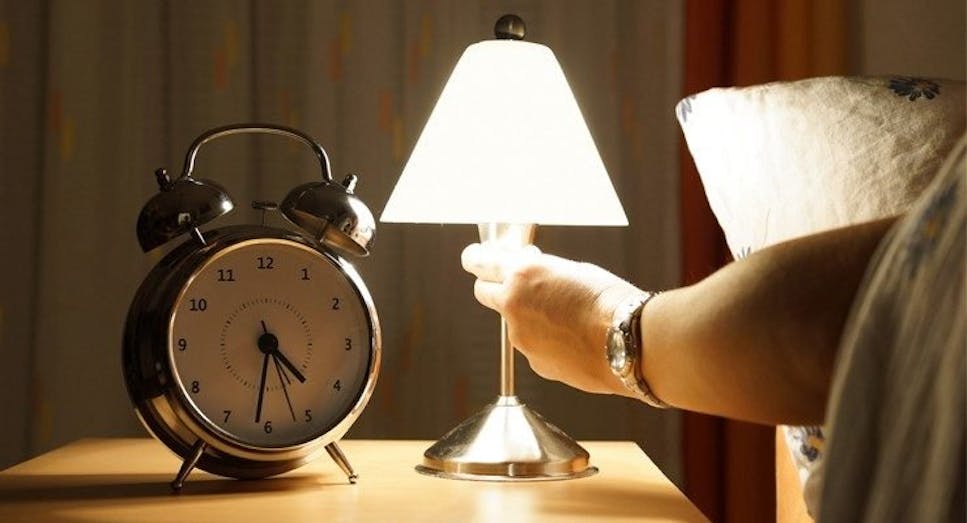 Octopus Energy fixed price deals and tariffs
Octopus Energy offers several fixed-price tariffs.
These usually work out cheaper than variable options and means your rate will not change for the duration of the agreement – which is usually between 12 to 18 months. Octopus 12m fixed is its most popular fixed-price tariff.
Octopus variable tariff
The Flexible Octopus tariff is a variable tariff, meaning your unit rates and standing charges can rise or fall depending on wholesale energy prices. 
You therefore won't know how much your energy bill will be each month, but you could benefit from drops in energy prices. 
Octopus Energy will always give you at least 30 days' notice before changing your prices.
Octopus Energy green energy tariffs
All tariffs from Octopus Energy use 100% renewable energy but if you want to be as environmentally friendly as possible, you could consider the Supergreen Octopus tariff. 
As with all other Octopus Energy tariffs, the electricity is 100% renewable and as a bonus, it carbon offsets all of your gas too. 
You might think a green energy tariff would be a lot more expensive than normal but it's not, and Supergreen is a fixed tariff meaning your unit rates and standing charges stay the same for a full year.
Octopus Energy tracker tariff
Touted as 'Britain's fairest energy tariff', the Octopus Tracker tariff launched in 2017 as the UK's first tracker tariff. 
A tracker tariff means that the price you pay for energy changes on a daily basis according to the wholesale market price. 
So, if one day the market price of energy is more than the day before, your unit rates will increase in line with this overall price, and vice versa.
While the price you pay will rise when the market price increases, Octopus Energy claims that this tariff usually works out cheaper than standard tariffs in the long run.
Octopus Energy agile tariff
Agile Octopus, also know as a 'time of use' tariff, was created to allow customers to make the most of cheap energy prices. 
Customers on this tariff have access to half-hourly energy prices based on the wholesale price of energy. 
These prices are updated every day at 4pm and customers are given a different unit rate for every half an hour for the next 24 hours. 
This allows them to take advantage of the cheapest prices on offer that day.
The tariff is designed to work with smart technology, allowing customers to really optimise their energy usage and save money. 
Octopus Energy Economy 7 and Economy 10 tariffs
Economy 7 tariffs provide cheaper electricity at certain times during the day and are typically used by customers with electric storage heaters. 
This type of heating system collects the energy during a seven-hour period at night (when the cost of electricity is cheaper) and releases it during the day.
Off-peak hours can differ between different providers and where you live but usually fall between 10pm and 8am. 
If you've got an Economy 7 meter, it's a great idea to set appliances like your washing machine to run at night time, as well as charging your electric devices like phones and laptops.
Almost all Octopus's energy tariffs can be taken out as Economy 7 plans, except its more innovative tariffs (Agile, Tracker and Octopus Go). At time of writing, Octopus Energy doesn't offer Economy 10 tariffs.
Octopus Energy dual fuel tariffs
If you're looking for simplicity with your energy bills, a dual fuel tariff could be your best bet. 
Choosing to get your gas and electricity from Octopus Energy means you'll receive a single bill that's easier to keep track of and can often make significant savings too.
Octopus 12m fixed is one of Octopus Energy's most popular dual fuel tariffs. 
Octopus Energy tariffs for existing customers
There are so many tariffs on offer from Octopus Energy, you may find yourself wanting to switch to a different one. 
You can easily compare and request to switch tariffs on your online account.
Octopus Energy Electric Car tariff
Octopus Go is designed for households with an electric vehicle, offering cheaper charging rates. Like an Economy 7 tariff, it offers cheaper night rates to help make charging more affordable.
The peak rate varies depending on where you live, but the off-peak rate (between (00:30 - 04:30) is the same 5p per kilowatt-hour (kWh) for everyone, which is on average 50% cheaper than typical Economy 7 night rates.
A smart meter that is compatible with Octopus Energy is required for this tariff.
Business energy with Octopus Energy
Octopus Energy offers a number of business tariffs too. 
These are very similar to the popular tariffs offered to households (fixed, flexible and greenest), but are designed for companies instead of typical household usage. Like domestic tariffs, these also use 100% green electricity.
To find out how much you could save by switching business energy tariffs with MoneySuperMarket, give our energy experts a call on 0800 088 6986.
Can I get gas-only and electricity-only tariffs from Octopus Energy?
All Octopus Energy household tariffs can be taken out as dual fuel or electricity-only plans, but gas-only tariffs are not available.
How can I contact Octopus Energy?
Telephone: 0330 808 1080.
Email: hello@octopus.energy
Octopus energy reviews
Octopus rate highly with their customers on review site BazaarVoice, with many saying they would buy from the energy supplier again in the future. 
This was based on the reviews and star ratings that took into consideration Octopus Energy's customer service and their communication in general, as well as their usage monitoring facilities and the savings that people had made by switching.
This can help you understand exactly what you'll be getting from your energy provider, therefore you'll be able to make a more informed decision when choosing which company you want to go for.
What do I need to do if I want to change my current provider?
Changing your energy provider has never been easier. It takes just minutes to run a quote on our site, and within 17 days you could be up and running with your new supplier. Click here to run a price comparison.
Our video guide below explains how hassle-free the switching process is.
Switch and save with Energy Monitor
Switching your energy supplier is quicker and easier with MoneySuperMarket's Energy Monitor. We'll let you know as soon as there's a cheaper tariff available for you, so you can effortlessly switch and save money on your energy bill.
What happens if my energy supplier goes bust?
It is very rare for an energy supplier to go out of business, but it happened in 2016, with the collapse of GB Energy.
As happened then, any future collapse and its consequences would be managed by Ofgem, the energy market regulator. Thanks to Ofgem's safety net, even if your supplier goes out of business, your gas and/or electricity supply will never be cut off or interrupted.
All UK energy suppliers are regulated by Ofgem.
In addition to guaranteeing continuity of supply, Ofgem works to move customers of a failed company to the best possible deal, with any debit/credit transferred to a new supplier that is chosen to inherit the business.
Read our Q&A on this topic here.