Compare iPhone insurance quotes
Where would you be without your phone? Make sure your iPhone is fully protected with specialised iPhone insurance. This handy guide will provide you with all the advice and information you require.
What is iPhone insurance?
iPhone insurance is mobile phone insurance designed specifically for iPhones and iPhone users. It offers the same kind of coverage as standard mobile phone insurance, while including additional cover related specifically to Apple products and services.
For those using Android rather than Apple, you can also get similar coverage designed especially for Android phones and devices.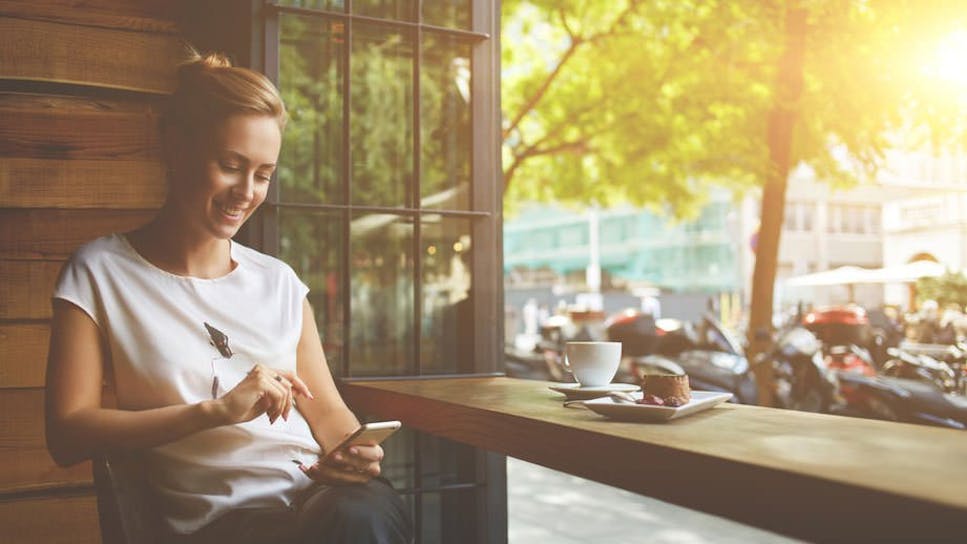 Do you need iPhone insurance?
Smartphones, in general, can be expensive. But the truth is that, at the same time, mobile phones can be fragile and easy to break – and iPhones are no different. If you think you're someone who's likely to lose or damage their iPhone, then insurance might be a good idea.
However, you don't want to over-insure yourself. Check whether you're getting mobile phone insurance as part of your home contents insurance or as an additional feature of a bank account. If you're still within your warranty period, this may be enough to cover you for damage.
iPhone insurance vs AppleCare+
AppleCare+
The warranty on an iPhone, whether purchased through Apple or another retailer, is known as AppleCare. It comes automatically with every iPhone and covers you for any defects for a year, as well as phone support for 90 days.
However, Apple also offers AppleCare+ with Theft and Loss for more comprehensive cover for your iPhone:
AppleCare+ extends the warranty for a further year, and you'll also get phone support for both years included. Additionally, AppleCare+ includes cover for two incidents of accidental damage, with a £25 excess fee for broken screens and £79 for any other kind of damage

AppleCare+ with Theft and Loss includes everything in AppleCare+, as well as cover for if your phone is lost or stolen
AppleCare+ also offers:
24/7 priority access to technical support

Hardware cover for your handset, battery, and accessories, including the earphones that came with the phone

Software troubleshooting
AppleCare+ can be expensive, but so can iPhone insurance. Repairs to iPhones can be hugely expensive, so if you are prone to accidents with your phone, you might feel safer with some form of iPhone insurance.
iphone insurance
iPhone insurance can cover you for the same things as a standard mobile phone insurance policy, such as:
Loss: if you lose your iPhone somewhere

Theft: if your iPhone is stolen

Accidental damage: if it's damaged in an accident

Malicious damage: if someone intentionally damages it

Liquid damage: if you or someone else spills a liquid over it

Screen cover: if the screen cracks

Mechanical breakdown: if there's a mechanical or electrical fault outside of the warranty period

Accessories: if you have a hands-free kit or case that also get lost, damaged, or stolen

Overseas: if you have to claim for something that happens overseas

Family cover: if people in your family have iPhones you want covered

E-Wallet: if someone who's stolen your phone uses your E-Wallet feature, such as Apple Pay

Unauthorised calls, messages, and downloads: if someone who's stolen your phone makes calls, sends messages, or downloads anything
When it comes to mobile phones, the most common claim types are a damaged screen, liquid damage, and theft and loss. It could be a good idea to think about adding this type of cover to your policy to make sure your iPhone is fully protected.
If your iPhone is broken beyond repair, then your insurer should send you a replacement. This said, it may be a refurbished model, rather than a brand-new one.
Other Apple devices
An extra benefit of getting iPhone insurance is that it could also offer coverage for your other Apple devices, including iPads, AirPods, Macs, and Apple Watches. This isn't guaranteed, so you should always check your policy documents to be sure.
Multi-device policies
If you own more than one iPhone or there is more than one in your household, you might want to check if your insurer offers multi-device policies.
This could help you save money on your insurance premiums. Often, a multi-device deal is cheaper than taking out a single policy for each device, but not always. Read policy documents and compare your options before taking out a deal.
Common exclusions with iPhone insurance
Like any other kind of insurance, iPhone cover can come with some exclusions depending on the provider. Reasons your insurer may not pay out include:
Your iPhone was purchased outside of the UK

You bought the iPhone second-hand

The iPhone is older than a certain number of months, anywhere from three months and upwards

There isn't an active SIM card in your iPhone

The iPhone is used for work

There has already been damage done to the iPhone

The cost of your claim exceeds the level of cover you chose

You are claiming immediately after taking out the policy
How much does iPhone insurance cost?
The price you'll pay for iPhone insurance can depend on:
Your make and model
Newer phones are likely to be more expensive to insure. So if you've got newer iphone, you may end up paying a little more for cover than one a few years old.
Your cover
The level of cover you take out could also affect the price of your iPhone insurance policy. For example, adding theft and loss cover will likely increase the premium price.
How often you pay
With some but not all insurers, paying monthly could end up costing more than one annual payment. But strangely. the reverse could be true for other providers. You should check beforehand to be sure you're getting the better deal.
Excess
As with most types of insurance, if you want to make a claim, you'll likely have to make an excess payment before your insurer will cover the rest of the cost. Some insurers offer a compulsory excess fee and a voluntary excess fee. The more you opt to pay, the cheaper your premiums are likely to be.
You may also want to consider whether your claim is worth the excess payment. In some cases, you might be better off paying for the damage yourself and preserving your no-claims bonus. In the long term, this could lead to welcomed savings on premiums.
Get quotes on insurance for your iPhone
MoneySuperMarket makes it easy to compare your options with our comparison tool powered by protectyourgadget.com.
All you need to do is give a few details about your phone, such as the make, model, and age. Then, you'll be able to browse through a list of quotes tailored to your needs.
You can compare them by price, coverage, and other factors, such as excess fees. Once you've found the right quote, just click through to the provider to finalise the deal.
You should remember that the cheapest policy isn't always the best. You'd be better off going for a balance between the level of cover provided and the price you'll pay.
This way, you'll be able to get the right policy for you with good value for money that doesn't leave you over- or under-insured. By doing so, you can use your phone with peace of mind that you'll be covered if something happens.