Protect your family's gadgets from damage and theft
From smartphones to laptops, electronic devices are among our most prized and valuable possessions. They aren't always covered by your home insurance, so a gadget insurance policy may be the answer
What is family gadget insurance?
Gadget insurance allows you to cover your family's multiple electronic devices, whether in the home, at work, while studying, or overseas.
Gadgets are particularly susceptible to damage, loss or theft because we carry them with us much of the time and use them frequently. They can also be some of our most valuable personal belongings – and most expensive to replace.
Should you need to make a claim, for example in the event of a cracked screen or liquid damage, family gadget insurance can cover you for repairs or a like-for-like replacement.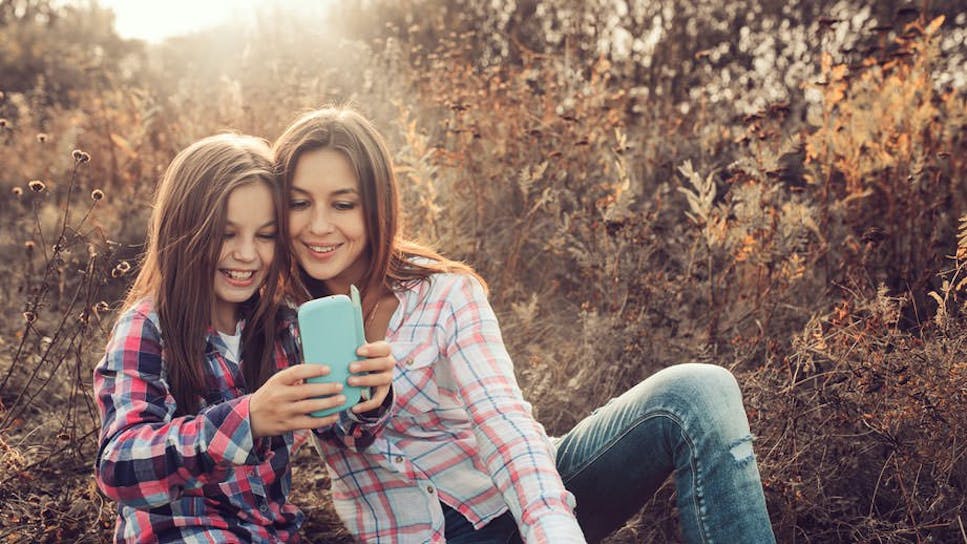 Do I need gadget insurance?
It's not just the cost of a new gadget to think about. For many of us, gadgets – particularly our smartphones – are indispensable to our way of life. By taking out family mobile phone insurance, we can ensure we have a working replacement as quickly as possible.
Will gadget insurance cover my devices away from home?
Gadget insurance can also cover gadgets for travel abroad, in the workplace or at university, often capped at a set number of days per year.
For additional levels of insurance, specialist business gadget cover and student gadget cover are also available.
What devices are covered with family gadget insurance?
A gadget is defined as any electronic portable item, and policies are designed to cover expensive items that you use frequently, such as:
MP3 Players

Laptops

eReaders

Games consoles

Sat-Navs

Wearable technology/ Fitness trackers

Headphones/Earphones
The policy can offer cover for repairs or like-for-like replacement – if you're sent a new gadget it may also come with an additional 12-month warranty.
What does family gadget insurance cover?
The main issues the policy can cover include:
Accidental damage

Liquid damage

Breakdown

Theft

Loss

Cracked screens

Overseas cover
There might also be situations where you aren't covered, so check the terms of any family gadget insurance policy before you sign up.
Examples to look out for where you might NOT be covered, include:
Gadgets being more than one year old at the start date of your cover

Gadgets not bought in the UK (or sometimes the Republic of Ireland or USA)

Making a claim in the first 14 days of your policy

Claiming for a gadget that is not being used (insurers may request information from your mobile phone's network provider, for example)
Is it cheaper to get family gadget insurance?
Family gadget insurance may work out cheaper than insuring items individually, and it should also be easier to manage rather than having multiple policies.
However this may not always be the case, so its best to compare your options before taking out cover.
How many gadgets can be covered by a family policy?
Family gadget or family mobile phone insurance is designed to cover multiple gadgets, typically up to 10, but the insurer will specify their own limits.
They'll also cap the total value for which you can claim, and the higher the level of cover you require the more expensive your premiums will be.
How many family members can be included?
The cover is usually based on the number of gadgets you're looking to insure and their total value, rather than the number of family members.
Won't gadgets be covered on my home insurance?
While your contents insurance may provide some level of cover, it may not be sufficient if you've a number of high value gadgets. There may also be exclusions for accidental damage or damage caused outside of the home.
Check your contents policy first, including its terms and conditions, and do an audit of your gadgets to see if you have enough cover. If not, you may want to consider family gadget insurance.
Is there a limit to the number of claims I can make?
Many insurers don't put a restriction on the number of claims you can make for loss, theft, or damage to your gadgets, but you should always check the terms and conditions.
It's also worth checking how quicky you can make a claim in the event of damage (some policies provide a 24 hour claims line) and whether you can cancel the policy at any time.
Compare gadget insurance
Find a cheaper quote for gadget insurance. It's fast, free and simple with our partner Protect Your Gadget.
To help you compare cheap gadget insurance we have teamed up with protectyourgadget.com