Find the perfect gadget insurance for your laptop
Laptops are an essential everyday item, so when they are damaged, lost, or stolen, you need to get your device up and running again as soon as possible. Here, we assess the ins and outs of laptop insurance and whether it's an affordable option.
What is laptop insurance?
You'd probably be surprised by how many hours you spend every week on your laptop, both for work and entertainment. But using a laptop frequently also increases the risk of it breaking down, being hacked, becoming damaged, lost or stolen.
Laptop insurance provides you with cover and peace of mind, so that if anything goes wrong, you can have your device repaired, replaced, or you'll receive a payout as quickly as possible.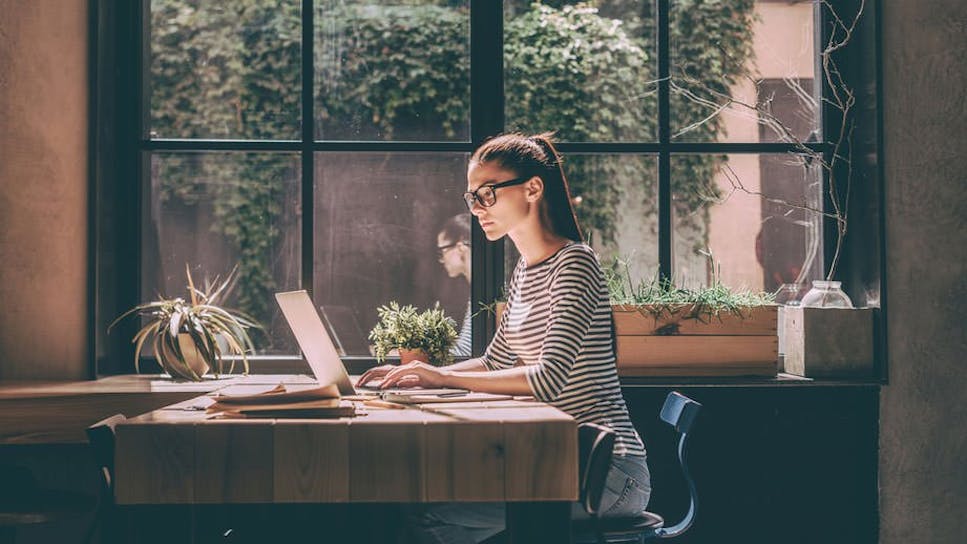 Why do I need laptop insurance?
Consider how you would fulfil your day-to-day tasks if you didn't have your laptop to hand. For some, it might mean no surfing the internet or streaming a favourite movie, but for others it could severely disrupt their livelihoods.
As well as covering the cost of repair or replacement for an expensive electrical item, laptop insurance can get you back up and running quickly, saving you time as well as money.
There are also many ways your laptop could be damaged – from spilling a cup of coffee over the keyboard to becoming infected by a virus – so of all your household items, it's one of the most high-risk.
What does laptop insurance cover?
Laptop insurance is usually part of a gadget insurance policy that can also offer cover for:
Desktops

Digital cameras

PC monitors

MP3 players,

CD/DVD players

Games consoles

Bluetooth headsets

Satellite navigation devices

PDAs/E-readers

Head/Earphones

Wearable technology, such as a fitness tracker
Some of the situations laptop insurance covers you for include:
Accidental damage

Mechanical breakdown

Cracked screen

Liquid damage

Theft

Loss

Accessory cover
Doesn't my home contents insurance cover my laptop?
Your home contents insurance covers your personal belongings, but may have limitations when it comes to insuring your laptop.
For example, it may not cover accidental damage as standard, or when it's taken out of the home.
A costly laptop might also exceed the single item limit you can claim for on a contents insurance policy, unless you've declared it otherwise. This may or may not be more expensive than taking out a separate gadget policy – you should always compare your options to find the best deal possible.
How many devices are covered on laptop insurance?
Most gadget insurance policies will cover up to 10 devices. This means that as well as protecting your own laptop, it includes cover for your partner's and children's electronic devices.
Can my laptop insurance claim be rejected?
Yes, in specific circumstances your claim might be rejected. Here are a few examples.
Your laptop's been stolen from your home and you can't prove there's been forced entry

Your laptop breaks down but is still under the manufacturer's warranty

You try to claim for general wear and tear

You try to claim within 14 days of taking out the policy

Your machine has been infected with a virus but you didn't update your anti-virus software

Your laptop is over three years old (check what the terms and conditions say about older devices)
Will I have to pay an excess?
Yes, most laptop insurance policies include an excess – the amount you agree to pay when making a claim.
You can reduce the excess by opting for more expensive premium cover that will also offer you a higher level of cover.
Compare laptop insurance
Looking for cover for your laptops, to help you compare great deals we've teamed up with protectyourgadget.com. Just click through and provide a few details about you and what you needs cover for and we'll match that to policy deals to match your needs.