M&S current accounts
M&S have been providing financial services for over 30 years, originally beginning as St Michael Financial Services Limited. They opened their first bank branch in London's Marble Arch in 2012.
What types of current account does M&S offer?
M&S offers two types of current account:
M&S Current Account – an everyday current account

M&S Premium Current Account – a current account with extra benefits, but charges a £10 monthly fee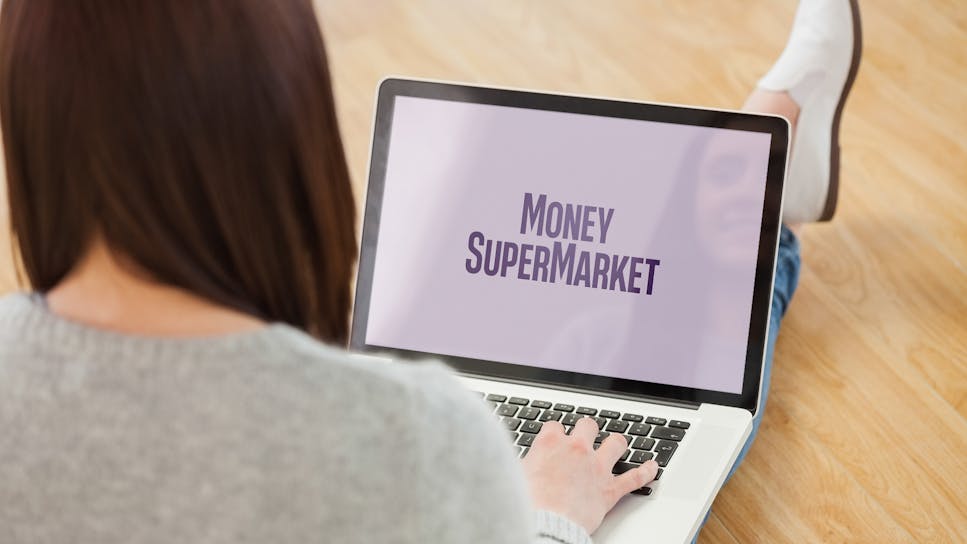 What features do M&S current accounts have?
Both the M&S Current Account and the M&S Premium Current Account give you access to:
An overdraft: you'll receive a minimum overdraft of £500 (subject to status), where the first £100 is interest-free*. The remainder of your overdraft has an interest rate of 15.9% EAR (variable), with no additional fees. The EAR is the rate you would pay if you were in your overdraft for a year.
*Representative example (assumed overdraft £1,200): 0% EAR variable on the first £100, 15.9% EAR variable thereafter.
A competitive savings account: you'll be able to save between £25 and £250 per month in the M&S Monthly Saver account which has a competitive interest rate for 12 months. You won't be able to access your savings during this time. Be aware you'll only qualify if you switch your current account using the Current Account Switch Service and your account has at least two active direct debits.
A loyalty bonus: if you have a current account with M&S, you can earn one point for every £1 you spend on your M&S debit card when you shop with Marks and Spencer.
Exclusive Premium current account offers
If you hold a Premium current account with M&S, you'll also get:
An overdraft buffer: if a payment goes out of your account and takes you over your overdraft limit, you'll get a £50 buffer. There's no charge, but you will have to pay it back straight away.
An enhanced loyalty bonus: as well as earning one point per £1 spent on your debit card at M&S, if you have an M&S credit card, you'll get triple points for every £1 spent on it at M&S.
Rewards: you can also take advantage of exclusive benefits such as:
£40 a year in M&S vouchers for clothes and homeware

£45 worth of treats vouchers every quarter

A birthday gift voucher worth £10

48 hot drinks vouchers a year - worth £129 in M&S cafés
M&S credentials
Since 1 April 2013, Marks and Spencer Financial Services plc has been authorised and regulated by the Prudential Regulation Authority, as well as also being regulated by the Financial Conduct Authority.
Why you should compare current accounts
Because most of us use our current account on a regular basis, it's important to find the right one for you. There's a wide range of current accounts on the market, so by comparing them carefully, you'll be able to pick the account that meets your needs best - whether that's an account with a decent overdraft facility, an account that offers rewards such as cashback or one that pays interest on your balance.
Once you've found the account you want, switching is easy thanks to the Current Account Switch Service.
The Service was introduced by the government in 2013 and guarantees that your current account switch will be completed within seven working days. All of your outgoing payments, such as direct debits and standing orders, will be transferred automatically during that time, along with your incoming payments such as your salary.
The bank or building society you're switching to will take care of everything and guarantees that, in the unlikely event of a problem arising, it will resolve the matter, including taking care of any penalty charges that might occur as a result.
What's more, the Service will redirect any payments that accidentally go to your old account into your new account for 36 months after the switching date.