How to avoid the most common bank scams
Fraudsters are using ever more sophisticated scams to con us out of our cash. Our guide explains how you can avoid falling victim
Criminals are designing more sophisticated scams all the time to get us to hand over bank and card details so they can empty our accounts. It's more important than ever to be vigilant and aware of the types of con tricks used – so you can guard against it and avoid falling victim. Our guide explains some of the most common fraud types and how you can take steps to protect yourself.
What is bank fraud?
Bank fraud is any criminal act where fraudsters use illegal and secretive means to steal money from your account. A bank scam involves a criminal trying to con you into handing over personal information or financial details. They will often contact you by email, text or phone, claiming to be from your bank or a trusted organisation, such as the Post Office or HMRC (the government tax office). The fraudster may use fake credentials to make themselves look genuine; they may be very persuasive. Often the victim will only realise they have been the victim of the scam hours or days after the event.
Bank scams are a big problem in the UK, and new ones crop up all the time. Online fraud is particularly prevalent – with many people falling victim every day.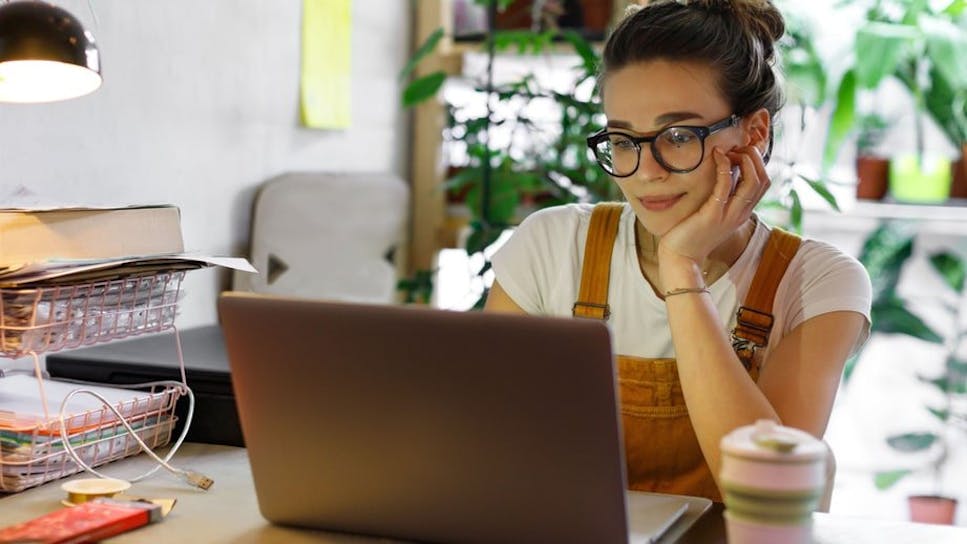 What are the different types of bank scam?
Here are five common scams – and how to avoid them.
Email scams (known as phishing)
Fraudsters send emails, purporting to be from your bank or other trusted organisation, which try to make you click on an embedded link, or trick you into handing over personal details, such as credit card numbers, log-in and pin numbers, or online banking details. Phishing emails can often include logos which closely resemble the real ones, as well as details about you - which may make the message seem genuine.  
How to avoid this scam:  Never click on links in emails. Look out for spelling mistakes and bad grammar, which can often be the giveaway of a fraudulent email. Check the email address the message was sent from. If it is different from the one you recognise, be on your guard. Also be wary if the message implies a sense of urgency or is asking you to take action. Delete any suspicious emails right away.
Phone (known as vishing)
A telephone scam often uses scare tactics to try and trick you into handing over money or giving up bank or credit card details. Criminals may pretend to be calling from your bank, or another reputable organisation. They might say, for example, that there has been fraudulent activity on your account. You might be asked to provide your credit card details, or to move money to a different account.  
How to avoid this scam: Be aware that your bank will never ask for your pin number or banking passwords over the phone. If you're in any doubt, hang up straight away, and call back on your bank's official customer services number. You can find this on the website, or on the back of your debit or credit card. 
Note that in some cases, even if you put the phone down and call your own bank, the fraudster stays on the line. To avoid this, call back using a different phone, if possible. Alternatively, delay for at least 20 minutes or so before calling back.
SMS phishing (known as smishing) 
Smishing is where you receive a 'spoof' text message on your mobile phone. This might encourage you to hand over financial information or it could scare you into putting your money at risk. Fraudsters may pretend to be from your bank, or another reputable organisation. They may even pose as family members in a bid to try and manipulate you. The message may contain a link for you to click or a number to call to sort out whatever the problem is. In some cases, criminals may try to trick you into downloading malware on your phone.
How to avoid this scam: Do not reply to text messages or whatsapp messages from numbers you don't recognise. Don't click on links within text messages. Never share your personal or financial details over SMS. Contact the organisation via the official number.
Money transfer scams
Also known as APP fraud (authorised push payment), this is where criminals dupe you into making a bank transfer, under false pretences, into their account. This could, for example, include a fraudster purporting to be an official government body or a holiday rental company. Alternatively, it could be a seller insisting on a bank transfer for payment.
How to avoid this scam: Always check the details carefully before making any payment to new bank details. If you see poor spelling or bad punctuation, this should sound alarm bells. Think carefully, and if in doubt, don't send any money. 
Contactless card fraud
This is when fraudsters use contactless technology to access your money without a PIN. 
How to avoid this scam: Always keep your card safe, and never share your PIN. Don't let anyone take your card out of sight when taking a payment. Don't hand your cards to friends to make a payment. Always check the amount on the card machine matches the amount you were expecting to pay. Be sure to report lost or stolen cards as quickly as possible.
What is the best way to report a scam?
If you think you've been a victim of a scam call your bank – or the relevant financial provider – at the earliest opportunity on the official number. This is the number shown on the bank's website, printed on your statement, or found on the back of your debit or credit card.  
You can report the scam to Action Fraud here, or by calling 0300 123 2040.
You should then keep a close eye on your bank statements for any unusual activity. You should report it to the three main UK credit reference agencies – TransUnion, Equifax and Experian, and monitor your credit report carefully to spot any unusual or fraudulent activity.  
What will be refunded if I have been scammed?
Under current rules, banks are obliged to pay you back any money stolen through fraud or identity theft.  
However, they have the right to refuse your claim if they find you were 'grossly negligent.'
It's worth noting that specifically regarding bank transfer scams (APP), a voluntary code was introduced in May 2019. Most major banks have signed up. 
This requires banks to reimburse all customers who are not at fault. It also requires them to provide customers with adequate support. However, in practice, some consumers have reported experiencing issues with the protections in place.
What happens if my bank rejects my claim?
If you are unhappy with the response from your bank, or if they deem that you authorised the payments, you can refer your complaint to the Financial Ombudsman Service. The Ombudsman specialises in dealing with complaints between financial firms and their customers. Its service is free and impartial.
How to prevent bank fraud
There are lots of steps you can take to minimise the risk of falling victim to bank scams:
Shred bank statements and other letters which contain your personal information – anything with your name, address or financial details

Never share your bank details with third parties, including your log-in details for online banking

If a caller claims to be phoning from your bank and you feel unsure, hang up and call them back on the official number 
If any phone call you get, or email you receive, feels as though it's pressuring you to take immediate action, be on your guard

Keep an eye on your bank statements and report any unusual activity right away 

Only ever go into online banking via the official website or app. Never click an unfamiliar link in an email. Think carefully before downloading any attachments

Install a firewall and antivirus software 

Try to avoid accessing internet banking when connected to public Wi-Fi
Choose passwords carefully. The more complex a password is, the more secure your account will be. Don't use the same password for multiple accounts

Check your privacy settings and control what information you share

Always think carefully before replying to a text message, WhatsApp or email 

Remember to redirect your post when you move house. You can do this with Royal Mail here
Compare current accounts with MoneySuperMarket
Finding a new bank account is quick and easy when you search with us. We work with some of the UK's leading banks to show the best account options from across the market – including many accounts with a cash incentive for switching.  
You can compare different features, including introductory offers, overdraft limit, and even customer satisfaction – to help you find the right one for you.