How to find the best online bank account
Ready to go fully digital with your banking but unsure where to start? Our guide to online-only banks in the UK tells you everything you need to know
What is an online-only bank?
An online-only bank, sometimes called a challenger bank, digital bank or virtual bank, is one that provides all its banking facilities and current accounts online and through app platforms on mobile phones and tablet devices.
Online-only banks have no need for physical branches. Their services are provided using automated processes and real-time updates – offering customer support through in-app chat or by phone.
While many of us still prefer to visit high street bank branches, the number of branches is steadily decreasing. This means more of us are shifting to digital-only banks and banking apps.
Online-only banks also tend to be at the cutting edge of new features and benefits, which can help with budgeting and saving, for example.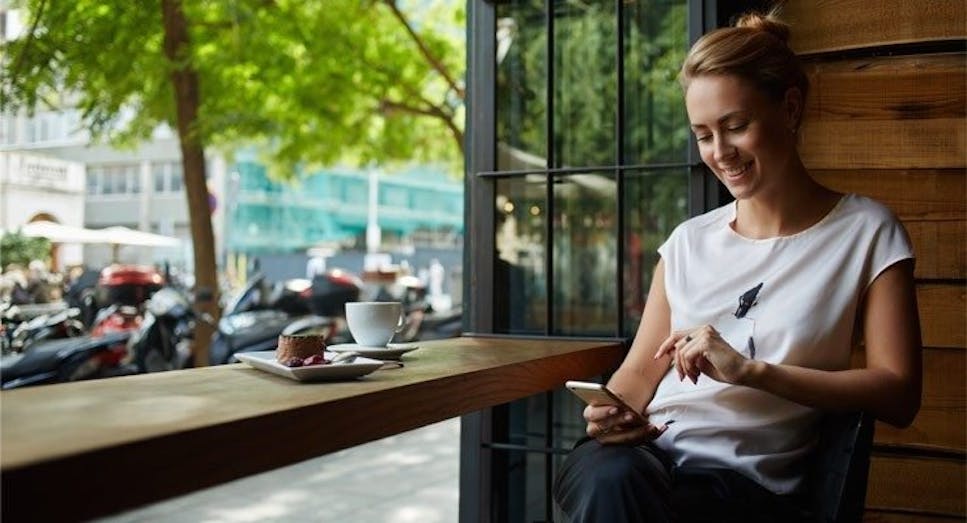 How do digital-only banks work?
Digital-only banks work in the same way as traditional banks, offering all the usual services, such as current, business and savings accounts.
The difference is that there are no physical branches and all interactions are done online – usually through a dedicated app. 
Sign-up is done online. You can often set up direct debits and standing orders and transfer money overseas. Online-only banks, regulated in the UK, will also provide FSCS protection that guarantees your first £85,000 of savings is secure.
How safe are challenger banks?
Most online banks have a rigorous sign-up process and require two methods of authentication as standard – considered to be the most secure way to protect yourself online.
As well as the traditional use of PIN codes, innovative digital banks will often offer the most hi-tech methods of in-app authentication. This could be facial and voice recognition, and fingerprint scanning.
You also keep your communication within the online chat facility within the app – rather than phone calls or email – adding an extra layer of security. 
Most customers will want their bank to be authorised and regulated by the Financial Conduct Authority (FCA) and protected by the Financial Services Compensation Scheme (FSCS), which protects the first £85,000 of your savings. But this isn't always the case with challenger banks, so do your research first and ensure the bank you want to join has the necessary levels of regulation and consumer protection. 
What are the pros and cons of app-based banks?
Online-only banks are a popular choice and could suit you if you want innovative ways to bank. 
Traditional high street banks are also increasingly improving their digital proposition, so there might not be as much difference for app-based banking as you think. Some of the main pros and cons for digital-only banks are:
Pros 
Quick to sign-up and easy to use

Real-time spending notifications

24/7 in-app support

Free and lower rate payments abroad 

Ability to freeze/unfreeze cards

Bill splitting when socialising

Saving pots/jars for easier budgeting

Monthly spending reports 

Future spending projections

Partnerships with other financial apps
Cons
No branch network for face-to-face support 

Savings might not be backed by the FSCS
Which online-only bank account is best for me?
Rather than choosing between a traditional bank or challenger bank, it's best to look at the type of services each provides and pick one that suits your financial habits.
Transferring money overseas as cheaply as possible or having your savings protected by a Government-backed deposit scheme (such as the FSCS) might be important to you. Likewise, you may want to take advantage of any switching incentives, such as a cash reward, which some banks offer when you sign up. 
The table below shows the features the leading digital-only banks offer to help you decide.
Is it worth switching my main current account to a virtual bank?
Many people open a digital-only bank account to work alongside their existing accounts, so it's not necessarily a case of having one or the other.
For example, some people use online-only banks as a budgeting tool alongside their existing current account, using it as a budgeting tool and to keep closer tabs on their spending and saving.
Online banks effectively work in the same way as any current account - you can have a physical debit card, your account will have an 8-digit account number and sort code, you can spend and request payments in exactly the same way. 
You can also make payments, receive your salary and set up standing orders, just like a current account from a traditional bank. 
What can we expect in the future from challenger banks?
Online banks tend to add new features on a regular basis to make your banking as easy and convenient as possible. Physical cards are likely to be phased out as we become more accustomed to paying for everything through a device, such as your phone or smart watch. 
Challenger banks already provide business, joint accounts and accounts for under-18s, as well as merchant discounts through packaged bank accounts. Keeping track of spending has also become even easier through itemised receipts of each purchase.
Expect security to become more innovative and personalised, including the use of artificial intelligence to make it harder for criminals to commit bank fraud.
As digital banks understand more about their customers, they'll also be able to offer services specifically at the time you might want them – and transactions will become increasingly smooth. 
Compare current accounts with MoneySuperMarket
If you're looking for a new bank account, a good place to start is by comparing current accounts with MoneySuperMarket.
You can search accounts from our leading panel of UK providers, comparing features such as overdraft interest rates, customer service and switching incentives. You can then make your decision and click through to apply.