Should I get an app-based bank account? 
As the world becomes increasingly digital, so has the way we bank. Our guide to online-only banks in the UK tells you everything you need to know
What is an online-only bank?    
An online-only bank is where all its banking services are handled online, whether it's via a dedicated app or the website. These banks don't have any physical branches, so you can't pop into a bank to open a new account or do any banking. However, they'll have an app you can use to open an account and to manage your money.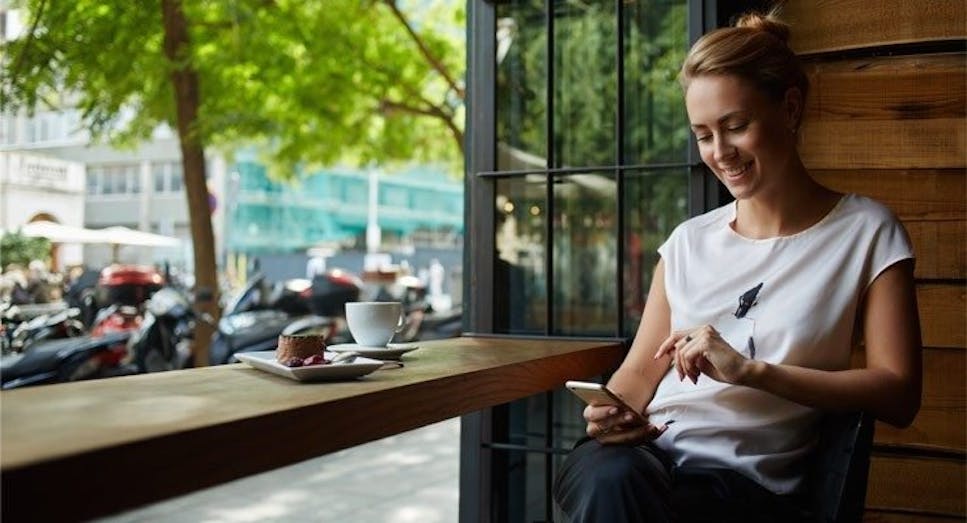 What to consider before opening an online-only bank?  
Here are some things to think about before you sign up with an online-only bank: 
Face-to-face contact: You might prefer to carry out your banking in person, for whatever reason. So, if this is important to you then you should rethink if an online-only bank is for you  

Limited options: Some online-only banks only offer current and savings accounts, making their services less wide-ranging as traditional banks. But as always, check with the digital bank you're looking to sign up for to see its suite of products and services 

Can't pay in cash: Think you may want to pay in cash to your account? You can't do that if your bank doesn't have a physical branch 
How do I open an app-based bank account? 
Here's what to expect when you open your online-only bank account: 
Download the app: Use your smartphone's app store to find the bank's app.  

Provide a few details: You'll be asked your name and address. You may be asked about your salary, citizenship and what you'd like the account for. 

Confirm your identity: You'll have to prove you are who say you are. You'll do this by providing proof-of-identity documents, such as your passport or driving licence. You may even need to make a video, so the bank can double check it's really you trying to open the account. 

Activating your card: Once you've confirmed your identity with the bank, they'll then send you a card that's linked to your account. Follow the instructions the bank gives you to get your card up and running. 
How safe are virtual banks?  
Most online banks have a rigorous sign-up process and require two methods of authentication as standard – considered to be the most secure way to protect yourself online. 
As well as the traditional use of PIN codes, innovative digital banks will often offer the most hi-tech methods of in-app authentication. This could be facial and voice recognition, and fingerprint scanning. 
You also keep your communication within the online chat facility within the app – rather than phone calls or email – adding an extra layer of security.  
However, a challenger bank may not be regulated by the Financial Conduct Authority (FCA) and protected by the Financial Services Compensation Scheme (FSCS), which protects the first £85,000 of your savings. 
What are the pros and cons of app-based banks?  
Online-only banks come with a range of benefits and some downsides, including: 
Advantages:  
Free and lower rate payments abroad 

Saving pots/jars for easier budgeting 

Bill splitting when socialising 

24/7 in-app support 
Disadvantages:  
No branch network for face-to-face support  

Savings might not be protected by the FSCS 

Limited banking services 
Which online-only bank account is best for me? 
Rather than choosing between a traditional bank or challenger bank, it's best to look at the type of services each provides and pick one that suits your financial habits. 
Transferring money overseas as cheaply as possible or having your savings protected by a government-backed deposit scheme (such as the FSCS) might be important to you. Likewise, you may want to take advantage of any switching incentives, such as a cash reward, which some banks offer when you sign up.  
The table below shows the features the leading digital-only banks offer to help you decide. 
Should I switch my current account to a virtual bank?  
Many people open a digital-only bank account to work alongside their existing accounts, so it's not necessarily a case of having one or the other. 
For example, some people use online-only banks as a budgeting tool alongside their existing current account, using the former to keep closer tabs on their spending and saving. 
Online banks effectively work in the same way as any current account - you can have a physical debit card, your account will have an 8-digit account number and sort code, and you can spend and request payments in exactly the same way.  
However, if you'd like to solely have a digital current account you can easily switch with the current account switch service. Monzo and Starling are two app-based banks that are available on the switching service. 
Will I get a physical card with an app-based bank?  
Depending on the digital bank you sign up with you will get a physical card for transactions. For example, as Monzo offers current account services, you will receive a debit card when you sign up with them. However, Atom won't provide you with a physical bank card, as their services are savings accounts and loans.  
Is an online-only bank better than a normal current account?  
Whether an online-only bank is better than a standard current account will depend on your banking needs. If you would prefer a bank that offers a comprehensive range of financial services, you may be better off with a traditional bank as they'll offer a normal current account alongside loans, mortgages and savings accounts.   
However online-only banks also have a range of high-tech perks such as budgeting tools, monthly spending reports and future spending projections. If you're looking to save for something specific like a holiday or a new car, then an online bank could be ideal for you as they have nifty saving pots. App-based banks can also be a good option for frequent travellers as they tend to offer zero or low spending fees abroad. 
Luckily, with banking it doesn't have to be one or the other.  You can always have an online-only bank open alongside your standard current account, so you can enjoy the benefits of both types of bank accounts.
Other useful guides 
If you want to know more about current accounts, we've got you covered. Check out these articles: 
Compare current accounts with MoneySuperMarket 
If you're looking for a new bank account, a good place to start is by comparing current accounts with MoneySuperMarket. 
You can search accounts from our leading panel of UK providers, comparing features such as overdraft interest rates, customer service and switching incentives. You can then make your decision and click through to apply.