Our step-by-step guide to opening a bank account online
It's quick and easy to open a new bank account. Here's the information you need to get started
What to consider before opening a bank account
Before you pick a bank account, it's a good idea to think about how you'll want to use your new account – and any particular features you'll need. 
Are you looking for an everyday current account for easy payments, for example? Or do you want a high-interest account to help boost your finances and reach a savings goal? Different current accounts cater to different needs, so it's easy to find an account that has the features you're looking for. Here are some of the first things to consider: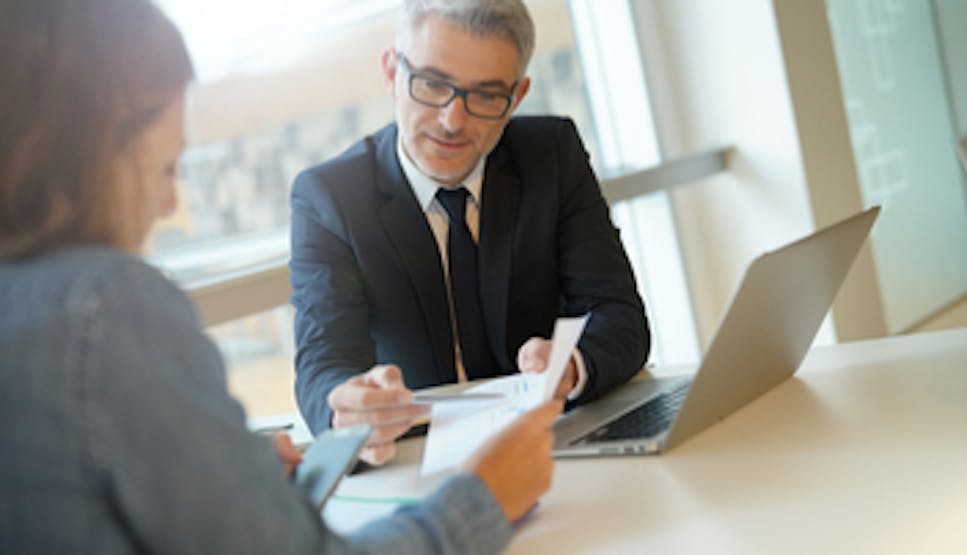 What are the different types of bank account?
There is a broad variety of current account on the market so before you choose it's worth getting a handle on all the different types that are available. Each is designed to suit a different need – here's what's on offer: 
Standard current accounts – the normal current account with all the standard features

Specialised current accounts – these are current accounts with benefits and extra features that typically come with a fee

Basic bank accounts – a basic current account is an account with some limited features, directed at customers with poor or no credit history

International/foreign currency accounts – an international bank account is intended for use in different countries

Student accounts –  student accounts are designed to help university students with features like interest-free overdrafts

Graduate accounts – graduate accounts help students and graduates with the transition into everyday banking

Savings accounts – savings accounts let you save and gain interest on your money

ISAs - ISAs allow you to save a certain amount tax-free every year

Digital-only banks – instead of physical branches, digital-only banks provide all their services online 
What information will I need to open a bank account?
To open a new bank account, you'll need to provide some basic personal information. Here's what your bank will want to know about you:
Your name

Your date of birth

Your nationality

Your address, and any previous addresses

Your marital status

Your contact details
You'll need to provide proof of ID and proof of address. Your ID should be a passport, driving licence, or national identity card. For your proof of address, here's what's usually acceptable:
 A recent utility bill with your name (last 3 months)

A recent council tax bill

A rental or mortgage contract

A bank statement

A benefits or state pension letter
Some accounts might also ask for proof of income – such as in the form of a payslip or current account statement.
How do I open a bank account online?
Opening a bank account online is a quick and easy process – here's how you do it: 
Choose an account to suit your needs. When you compare with MoneySuperMarket, it's easy to find the right account for you – and you can sort your results by switch incentives, overdraft limit, or customer satisfaction

Click through to the bank. Once you've found the right account for you, click on the link to go to the bank's website and start your application

Answer a few quick questions. Your new bank will need to know a few things about you, including your personal information and your income

Securely upload your documents. You can use your webcam, phone camera or tablet to take a photo of your proof of ID and proof of address

Confirm your identity. You'll then be asked to confirm who you are – some banks might even ask you to take a selfie or record a short video so the bank knows it's really you applying for the account

Sort out the extra details. If you'd like to apply for an overdraft, set up a joint account, or switch from your existing account, just let your bank know what extra services you need

And you're done! It might take a few more days for the bank to confirm that your new account's been set up, but the hard part's over – all you have to do now is wait for your new account to be up and running
Can I open a bank account in person?
You can still open a bank account in person in a branch. To avoid waiting in a long queue it's a good idea to make an appointment with your local branch, and to bring all the paperwork you'll need with you – that's your ID and your proof of address. The bank staff will then be able take you through the process of opening a new account. 
How do I switch from an existing bank account?
It's easy to switch from an existing bank account to a new one – all the details will be handled by your new bank. When you apply, simply tell your new bank that you'd like to move over your current account. You then need to pick a day for the switch to take place – on that date, all your money will be moved over into your new account, along with any direct debits and standing orders. If you're paid directly into your bank account, that will be moved over too.
Your switch day has to be at least seven days after your new account is opened, and it must be an ordinary banking day – so no weekends or bank holidays.
Some types of bank account aren't eligible for the Current Account Switch Service, so if you want to switch one of these accounts, it might take a little longer: 
Joint accounts (without all account holders' permission)

Savings accounts

ISAs

Foreign currency accounts
Switching is a great way to make sure you're getting a bank account that does the most for your money. Even if you're happy with the bank account you have right now, it always pays to see what else is on offer – and there's no better way than by comparing online.
Managing your bank account
Once your bank account's up and running, you can choose how you want to manage your money: 
Online: most banks have online banking or a dedicated app, so you can check your balance, view your transactions, and make payments – any time, anywhere. It's safe, secure, and easy to use

Over the phone: if you prefer, you can contact your bank on the phone for help with your finances or transactions

Face to face: If you choose a bank with high street branches you can drop into their local branch if you need to speak to someone or do your banking in person
Compare bank accounts with MoneySuperMarket
MoneySuperMarket makes finding a new current account quick and simple. We work with some of the UK's leading banks to show you the best options from across the market. You can sort bank accounts by overdraft limit, introductory offers, or even customer satisfaction – so you can be sure you're choosing the right account for you.
Frequently asked questions
Can I open a bank account for someone else?
In general, you can't open a bank account for another person – unless you're a parent or guardian and you're opening a bank account for a child, or you have power of attorney. However, you can easily open a joint account with another person.
How do I close a bank account?
If you want to close your account for any reason, simply get in touch with your bank. If you're overdrawn, though, you'll have to pay off what you owe before you can shut down the account. 
Can I open a bank account if I am unemployed or on benefits?
Yes, you can still open a bank account, whatever your financial situation. If you're on benefits, you'll need a bank account to deposit the money. Just keep in mind that you might not be eligible for some types of accounts without a certain level of income.
Is there a minimum amount I have to open my bank account with?
No, many banks will let you open an account without any initial deposit.
Will opening a bank account affect my credit score?
Like any change to your financial status, opening a new bank account could lead to a small dip in your credit score. Your credit should recover pretty quickly though – it's only a problem if you keep opening new accounts before your credit score has time to bounce back.