Can I have more than one bank account?
What are the rules around holding multiple current accounts – and what are the benefits and pitfalls? Our guide explains…
Different current accounts can have varying features and benefits to suit different needs. So sometimes it might seem appealing to have two – or more -accounts to take advantage of any perks or offers.  
But even if there's nothing to stop us from opening multiple current accounts, there could be a few limitations to consider.  
Can I have more than one current account? 
Yes. There are no official rules on how many current accounts you can have and with different bonuses and features on offer there might be times when it makes sense to open a new account alongside your existing one.  
Practically it might be more difficult though. For example, some accounts demand a minimum amount to be paid in each month or several direct debits leaving the account. This might not be possible if you have more than one bank accounts.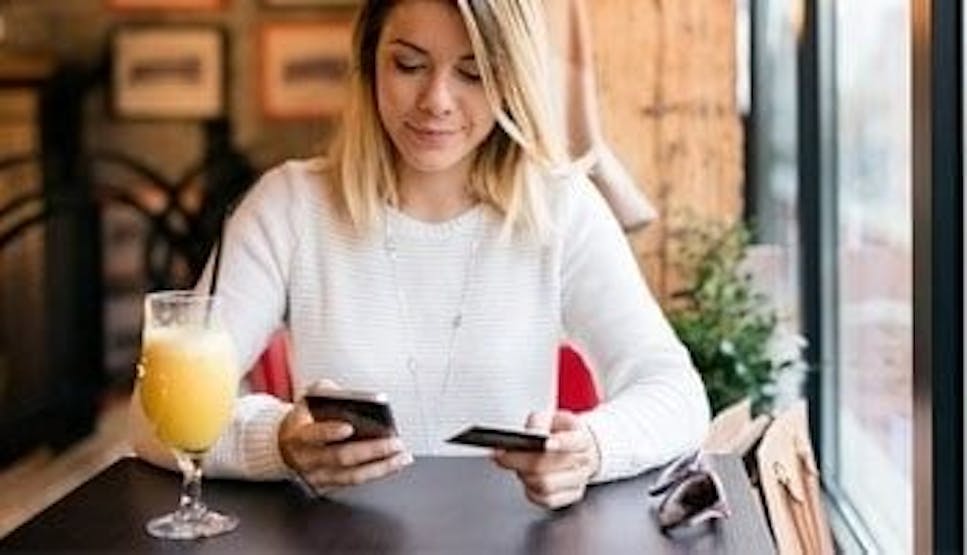 Can I have more than one account with the same bank? 
It might be possible to have more than one account with the same bank, but it will depend on the bank's individual criteria.  
For example, you might be able to hold an individual current account and a joint account with your partner.  
You can also often have different types of accounts with the same banks, such as a current account and a savings account. 
What are the advantages of having more than one bank account? 
There are a few reasons why you might want to have more than one bank account. These include: 
Perks and rewards: Banks often look to draw in new customers by offering incentives on current accounts such as cash bonuses when you sign-up or high interest on in-credit balances. There can also be rewards such as cashback on bills or when you spend, or travel insurance as part of the package.  
Easier budgeting: A separate account or a joint account with your partner for everyday bills and expenses could help you budget more easily rather than having all your income and outgoings from one account.  
Building a savings pot: You could use a secondary account as a place to keep spare money you're planning to save for a holiday, home improvements - or simply a rainy- day fund, for example. While a secondary current account might suffice, an easy access or regular saver account might be a better option here as you're more likely to earn interest on your balance. 
Keeping business separate: If you run your own business then having a separate business bank account for your business income and expenditure will help with accounting. Often a dedicated business account is the best option here. 
A useful back-up: If your main account is frozen for card theft or suspected fraud, or the bank has a tech failure and you're locked out, having an option to access your money in a back-up current account can be handy. In case of potential theft, keep different bank cards in separate places. 
Financial protection: The Financial Services Compensation Scheme (FSCS) protects up to the first £85,000 of your money in any financial institution. If you have more than this in any one bank account it won't be covered if the bank goes bust. Good practice is to open another account with a different banking group to take advantage of further FSCS protection. Remember some bank brands are owned by the same company – so always check your money is with different banks if you need to split your funds to stay within the FSCS limit. 
Spending abroad: If you frequently travel overseas then setting up a foreign currency account can help you avoid fees when withdrawing money or making transactions abroad. Instead, you can transfer money from your current account without the usual fees. 
Trying another bank: If you're fed up with your existing bank, having a second account elsewhere lets you test the service levels and systems of a new bank before deciding whether to move entirely.  
What are the disadvantages of multiple accounts?
 There are also some downsides to consider before opening more than one bank account. 
Keeping track of your money:  If you spread your money over different current accounts it could be trickier to handle. You'll also need to make sure enough money is coming into the account where you're paying your bills 

Higher risk of fraud:  Every extra account gives fraudsters one more avenue to target. While banks security systems are highly sophisticated it will increase the risk slightly  

Could affect your credit score: Multiple account applications in a short space of time could mean a temporary dip in your credit score. If you go overdrawn on different current accounts that could also negatively affect your score over time  

Paying multiple fees. Some bank accounts, such as packaged accounts, charge a monthly or annual fee. This isn't a problem if you can justify this fee through the rewards the account gives you. But the thinner you spread your finances through current accounts, the less income or spending will happen in each. This tends to reduce the rewards you can gain, but the monthly fees won't change 
Will having two or more current accounts damage my credit score?  
Having two or more current accounts won't necessarily damage your credit score, but it could have a negative impact if you start dipping into multiple overdrafts – making it look as if your finances are becoming stretched.  
When applying for a new current account with an overdraft, the bank will also run a credit check on you. Too many checks in a short period of time can knock your credit score temporarily. 
Is it easy to open multiple current accounts?  
It's straightforward to apply for multiple current accounts, but you should always read the terms and conditions to make sure you are meeting the individual account provider's criteria.  
This might include paying in a minimum amount each month or having at least two direct debits coming out of the account. If you can't meet the requirements you may not be able to get the account up and running. 
Can I have two current accounts if I have bad credit?  
Having bad credit can make it more difficult to open more than one current account, especially if you are looking for an overdraft – which gives you the capacity to borrow. 
Each account provider have their own criteria as to who they'll accept and will also check your credit score. The better your credit score the more chance of being accepted. Our guide gives you simple tips on how to improve your credit score. 
Other useful guides 
We have a range of guides to give you more information on current accounts. These include: 
Step-by-step guide to opening a bank account 
How to choose the right current account for you 
Everything you need to know about current account cashback 
Compare current accounts with MoneySuperMarket 
You can find a new current account quickly and simply with MoneySuperMarket. We work with some of the UK's leading banks to show you the best options from across the market. You can sort bank accounts by overdraft limit, introductory offers, or even customer satisfaction – so you can be sure you're choosing the right account for you.  
Made your decision? Simply click directly through to begin your application.